Hello ladies,
Welcome to Richmond Boudoir Photography by 422 Studio. Hope the cabin fever hasn't set in to solidly for you yet. All the snow days we've had this week have me so ready for a normal work day. At least I got to get out today and brave the elements for some sledding with my kiddos.
I've been dying to share this set since before Christmas and I'm just now getting the chance to upload it. This lovely lady was so much fun to work with. I love when a client comes in and really relaxes for her session and just runs with the process. It makes it so enjoyable for her and I get to capture amazing images. I'm thrilled that she gave me permission to share these and I hope you like her set as much as I do. I am asked quite often about my privacy policies and just to let you know, I do not require you to sign a model release in order to do a session with me. A consent form yes, but you do not have to share a single image from your session if you are not comfortable doing so. Any session that does get shared is from a client who signed a model release and is just as happy to share her experience as I am.
"..I gave him the pictures, he loved them. His words described what I was looking for classy, sexy, and elegant. I'm totally going to do another shoot just for his birthday." — T from Richmond VA
Apologies, but we were unable to find what you were looking for. Perhaps searching will help.
These were created in my Richmond Virginia photography studio which is dedicated to boudoir and beauty photography.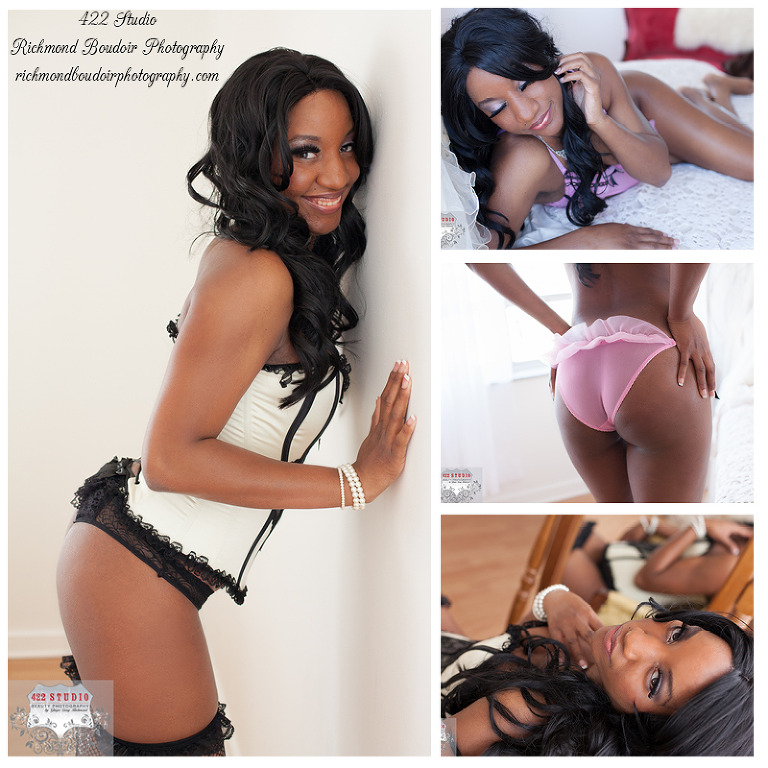 Also come out to see me on Friday at Bombshell Salon's Southside Grand Opening. Party starts at 6:30. I'm so excited for them to be bringing all of the fabulous offerings of Bombshell Salon to a new location. I'm happy to be a part of their opening.  Hope to see you there.
4821 Commonwealth Center Parkway
Midlothian, Va 28112
Next to the "Bath & Body Works"