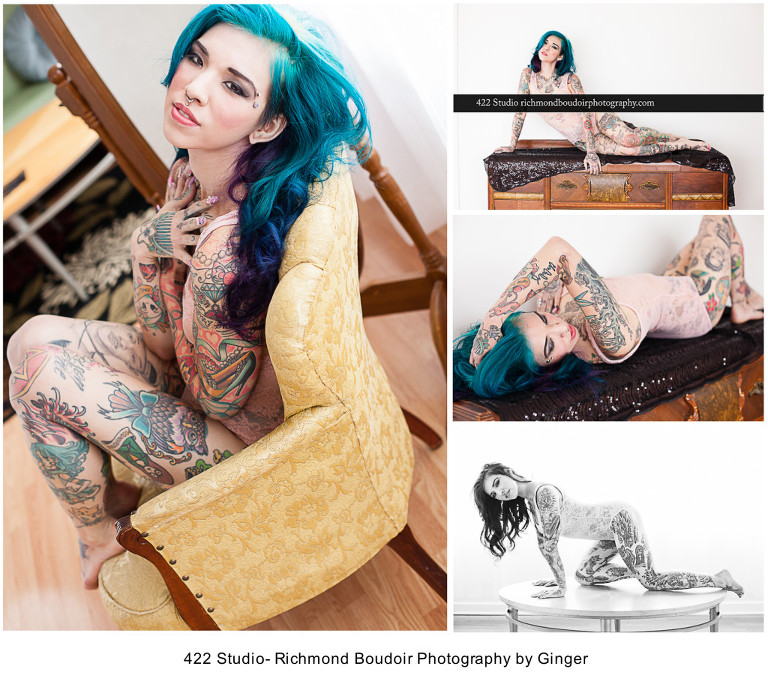 I posted earlier in the month that I'd be doing some portfolio sessions on Wednesdays in October and November. This is the first set from those sessions and I've got more coming so stay tuned.
This lovely lady came into the studio for the first of the Wednesday sets. I just loved working with her. In fact I've had the opportunity to work with her several times at this point and she is always a total pleasure to work with and I get so excited about  the images we get from her sessions. This time we did a sensual, classic, boudoir session with her since we hadn't really created that style in the past.  Then we got a little daring and went outside of the studio to get more of an urban, 90's fashion inspired boudoir look. Luckily only a couple of my neighbors were wandering the halls. Don't worry though, they didn't get much of an eye full, haha. I love being able to share images from sessions and there are a lot to share from hers.
If you are interested in doing a session like this for yourself we do still have 2 Wednesday Portfolio Sessions open for November. Here is the blog post with the information about what they entail here. Of course if Wednesday isn't a great day for you or you don't want to share your images we can still style a session for you that works around your interests.
That's enough chatter out of me. Be sure to view the gallery in full screen if you want to see the images large and in charge.
Apologies, but we were unable to find what you were looking for. Perhaps searching will help.


422 Studio is the photography studio in Richmond, Virginia that is truly focused on the photographic needs of women. Located at 2405 Westwood Ave in Henrico, VA we serve the greater Richmond Metro and beyond. Contact me today to schedule your session.