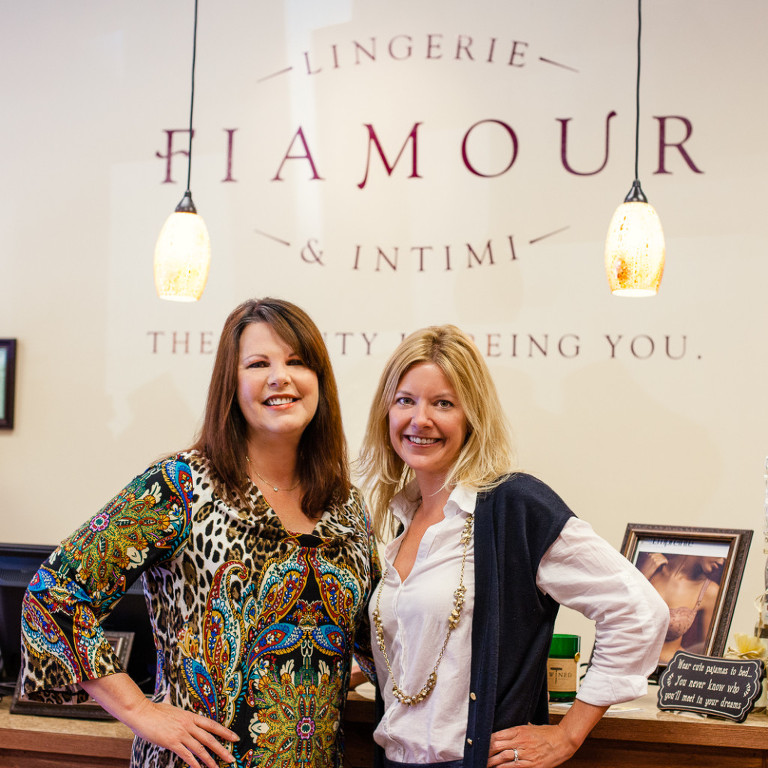 I am very excited about today's "What to Wear" blog post. Shopping for your boudoir photo session is an intimate experience in and of itself. Having women who will help guide you to confidence inspiring pieces is vital to your sessions styling success. The old saying "If you don't look good you don't feel good" can really be true in regards to your lingerie and session wardrobe choices. Each of my clients who've had a style consultation with me will tell you my number one wish for you with your styling is that you feel good in what you're wearing. Confidence is sexy. Very sexy! If you feel confident in your outfits that will be evident in your images. It shows in the way you carry yourself, the expressions that you make, the spark in your eyes. Styling can make or break your images.  I will tell you right now that if you don't love the way you look in a particular outfit you will not love your images in that outfit so do not waste money on that piece. Only buy and bring pieces to your session that make you say "Dam I look good".
Many of us hate shopping, especially for lingerie. It can be very frustrating trying to find pieces on your own that flatter and fit well. That's one of the main reasons I do a style consultation with each of my boudoir clients. I don't want you to feel alone in making style decisions. I want to be there to help you and I want to send you out shopping where I know you'll get reliable assistance with styling. I work with you to guide you toward items that I know will photograph well, flatter your figure and be in a style that compliments your personality. Another way I am able to do this is by working closely with local lingerie boutique owners. I'm always happy when I find boutiques that offer amazing customer service and beautiful products. Richmond has it's own handful of well kept secrets and today I am featuring a new favorite.
Having opened up just last year, Fiamour Lingerie and Intimi has fast become a favorite of mine. Recently I went to Fiamour owners, Danyelle and Sheri, to learn more about the stores offerings and photograph just a handful of the fine lingerie designers that they have at their Carytown location. I have photographed many of my clients in pieces from Fiamour and I love everything I've seen coming out of their boutique.  Danyelle and Sheri have been amazing at helping my clients shop for pieces that are sexy, well fitting and full of feminine detail. They carry several European lines in their store that you can not find anywhere else in town. They have a sizable bridal selection and many limited edition pieces and an impressive selection of sizes too. I just can't say enough good things about the quality and beauty of the lingerie I have seen from them. Lovely job ladies! When you venture in to shop for your session be sure to tell them that you are doing a boudoir photo session with 422 Studio and these ladies will have you dressed in the finest, sexiest, most confidence inspiring lingerie you can get your hands on.
Visit Fiamour in Carytown at:
Fiamour Lingerie & Intimi LLC
3030 W. Cary Street
Richmond, VA 23221
You've still got time to schedule your boudoir photography session for the holidays. Contact Ginger today to schedule your appointment. ginger[at]422studio.com
Here is a gallery with just a small sampling of the lovely lingerie you might find when you visit Fiamour. Our lovely model Manequin was so cooperative, haha. Next time I promise we'll put their beautiful pieces on real models.
Want more boudoir style inspiration? Follow me on Pinterest.
Just a few of the lines they carry:
Amoena, Blush, Corin, Empreinte, Flore't, Le Mystere, Salua and many more.