I wanted to do something positive for myself.
If I'm being honest I've been super slack in my blogging. Miss K came in for her Richmond boudoir photo shoot back in November and I'm just getting around to blogging her gorgeousness. So I won't clutter up this post with a bunch of me talking when she says it so much better.
I preset you Miss K's Model For A Day session with Richmond Boudoir.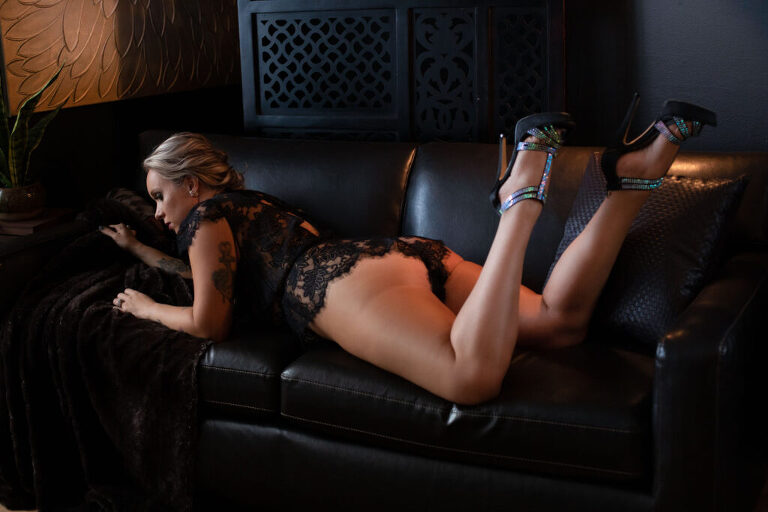 Q: What prompted you to do a boudoir session?
A: I have always had an interest but felt uncomfortable in my own skin. After loosing 75 pounds I wanted to do something positive for myself. I wanted to see myself in a different light.

Q: Why did you select me to be your photographer? 
A: Your photos are always so beautiful and classy. You have real bodies, real women all different sizes and shapes and they always look stunning. 

Q: What were you most nervous about coming into the session? 
A: I was most nervous being in lingerie during Facebook live. How I would be perceived by others but was surprised by all the positive feedback.

Q: What was something you did to calm your nerves before your big day?
A: I talked to my best friends throughout the morning to calm myself.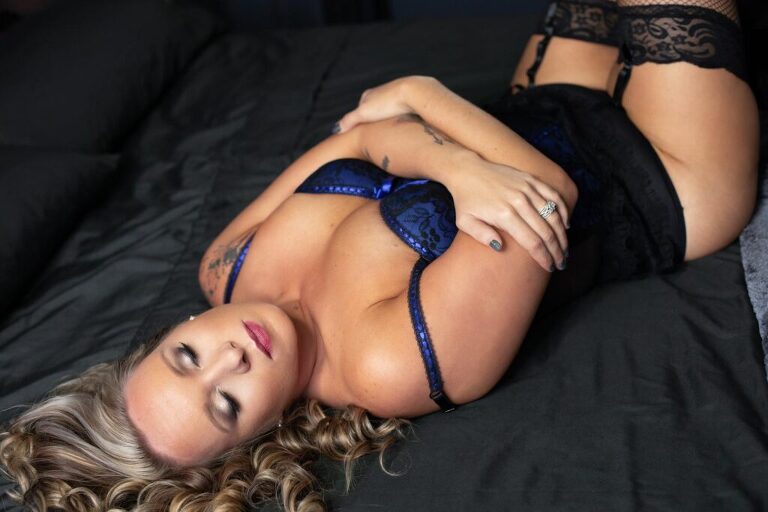 It's changed my perception of my self for the better. 
Q: How did you feel when you left the studio the day of your session? 
A: I felt proud, empowered and confident. I was shocked at how beautiful the photos were. How amazing you are me look and feel. I couldn't believe it was me in those photos. It's changed my perception of my self for the better. 
Q: What is the best thing you took away from your session?
A: That you can be proud of your body. That even after 3 pregnancies and weight loss the human body is amazing. That I need to not look at a scale or size and be extremely proud of the person I am.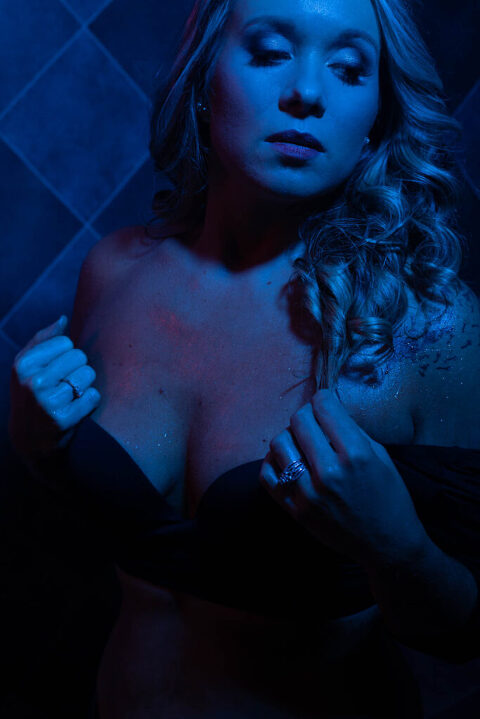 Q: What did I do for/with you that was most helpful?   
A: You made the session so relaxed and fun. You kept me laughing and I loved how you showed the different poses before having me do them.
Q: What could I have done better?
A: Nothing! It was an amazing experience!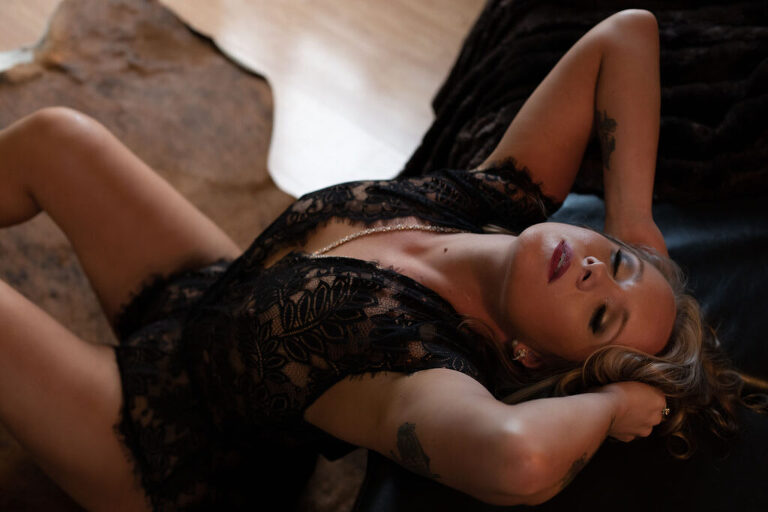 Q: Which pieces of lingerie were your favorites and where did you find them?
A: I loved the black piece from yandy.com and the top from Blythe.

Ready to schedule your Richmond Boudoir Photo Shoot?

Q: What would you say to another woman who was considering doing a session with me?   
A: Don't hesitate and do it! The confidence that you will leave with is so worth it. The experience is invaluable and something every woman should do for herself. Just to see yourself through someone else's eyes is enlightening. I loved the way I felt leaving the session. I was so excited to share my images! 
See how a Richmond Boudoir Photo Shoot can help you to regain the confidence you thought was lost. Serving Richmond Virginia and beyond. Contact me today!