Is it just me or is this seriously the coldest November we've had since I moved to Richmond in 2001? It really feels like January out there. I may be frozen but, I have noticed that an unexpected benefit to all of this cold is that I am totally ready to bust out my Christmas decorations and go nuts with holiday cheer and we've not even made it through Thanksgiving. Maybe I won't be stuck stress shopping on Christmas Eve this year. I'm not saying I'm ready to hit the malls in search of Black Friday deals but I am so completely ready to get my Virginia winter feel good on. Being so motivated by the weather I thought I'd go ahead and bring you a What to Wear post inspired by the winter chill. I am absolutely loving the look of warm fuzzy socks, big cozy sweaters and fluffy blankets this season. There are so many snugly winter clothing options that you can add to your boudoir photography session wardrobe and keep the styling sexy while still feeling wintry. Here are just a few pieces I'd suggest bringing to your session.
Do you or your hubby have a special, comfy, sweater that you can work into your wardrobe?
 Over the shoulder poncho type sweaters work really well too.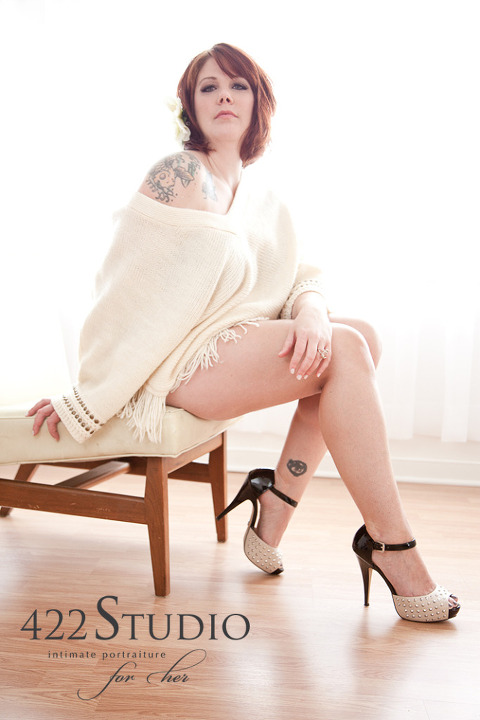 Perhaps bring a favorite pair of your own warm winter socks?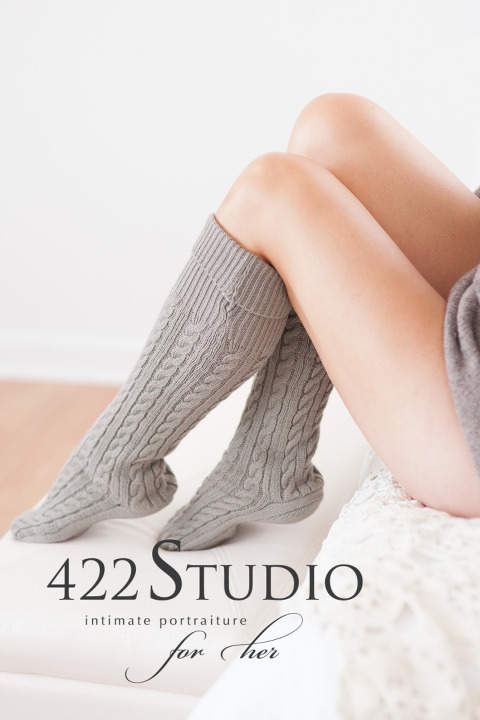 A vintage fur shrug, and not much else, can be a seriously sexy winter wardrobe addition.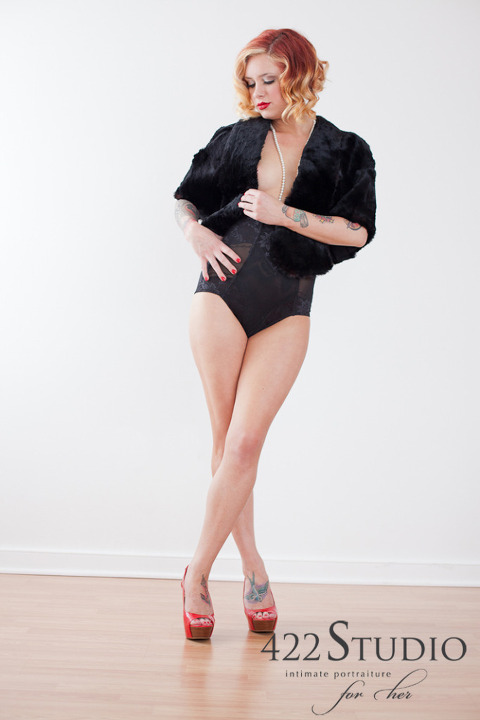 A glamorous long sleeved blouse can add a touch of holiday elegance to your stlying.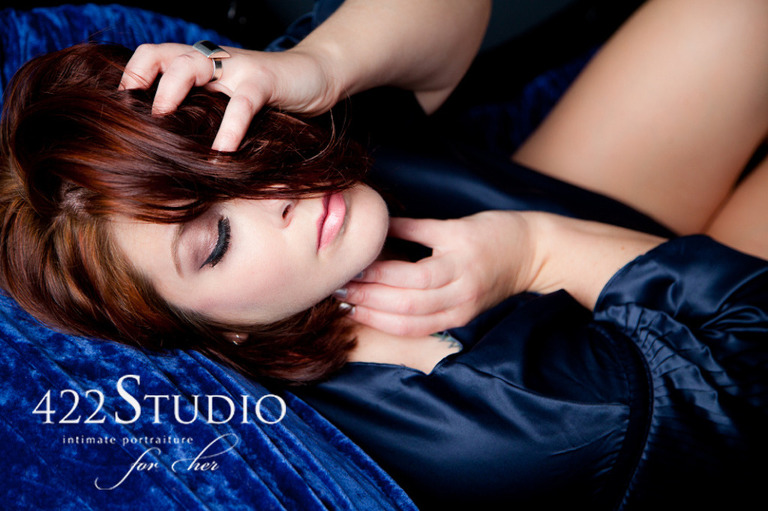 These winter boudoir wardrobe styling suggestions are just the tip of the iceberg. For more boudoir wardrobe inspiration be sure to check out my Winter Wonder Pinterest board. While you're there be sure to follow me and see what other boudoir styling suggestions I have in my boards.
422 Studio was recently voted the Best Boudoir Photographer by one of Richmond's most popular bridal magazines. I'll be posting more as soon as it hits stands so be on the lookout. 
422 Studio offers custom boudoir photography for women and couples from our studio in Richmond, Virginia.