Hey ladies,
I hope you had an excellent weekend. I took the weekend off to spend time out in nature with my boyfriend and our kids and it was awesome. We hiked in Grayson Highlands State Park, where there is no internet or cell service. Taking time off the grid like that always makes me come home feeling recharged and ready to get shit done. One of my "back to school" goals (kinda like NYE goals) was to blog more often. I've been going back through some of my favorite Monday Muse sessions and realizing that there are several that I never shared or I only shared one or two images on social media. Today I'm going to share one of my wonderful muse clients who was so much fun to work with. In fact she's been my muse on two occasions, once for this boudoir session and once for a couples boudoir session. I loved working with her both times (and her hubby too) she is so willing to let me play and get creative and she's just been game for anything.
Here are a few of my favorite shots from her solo session. Thanks Mrs M for being willing to let me create.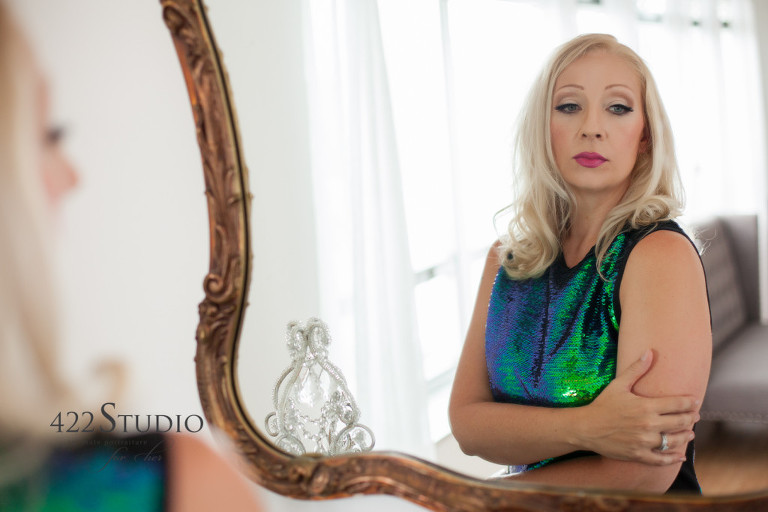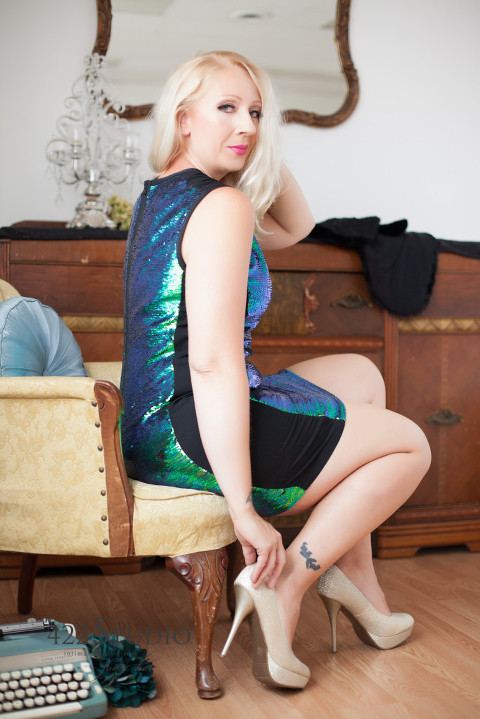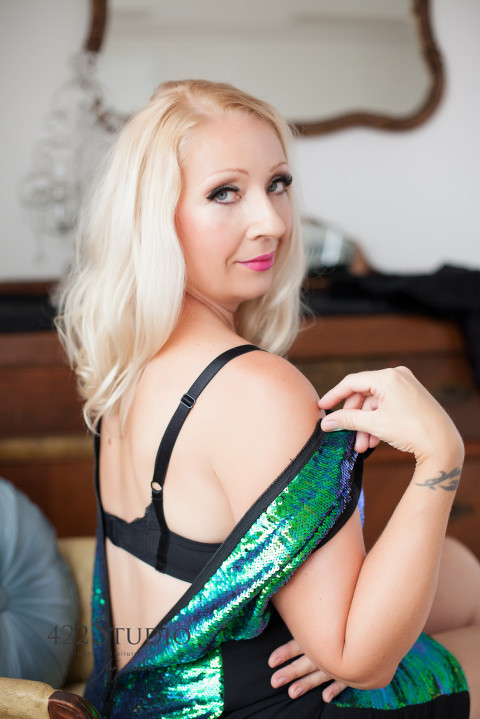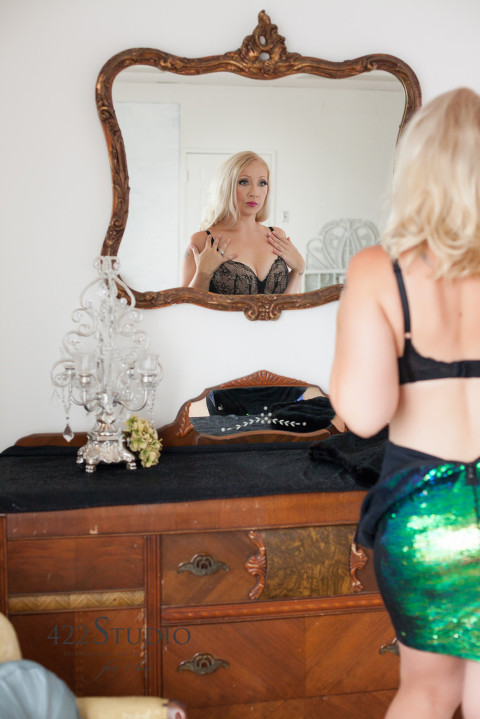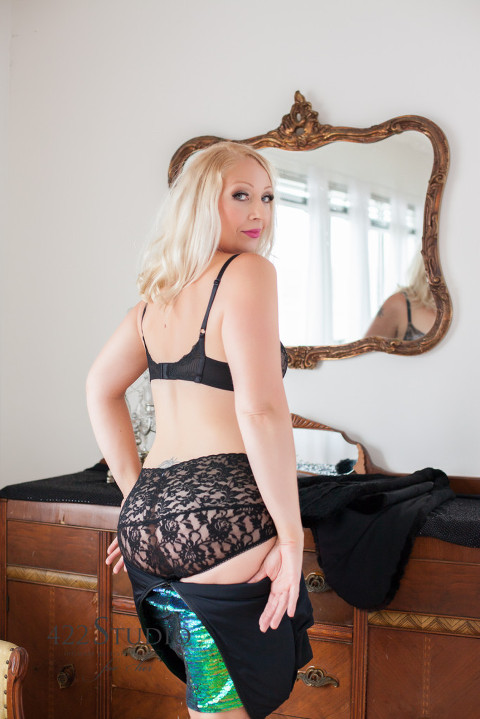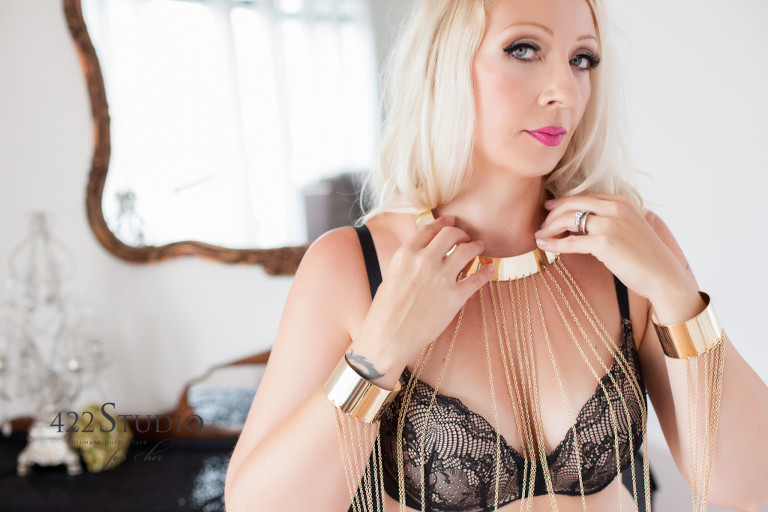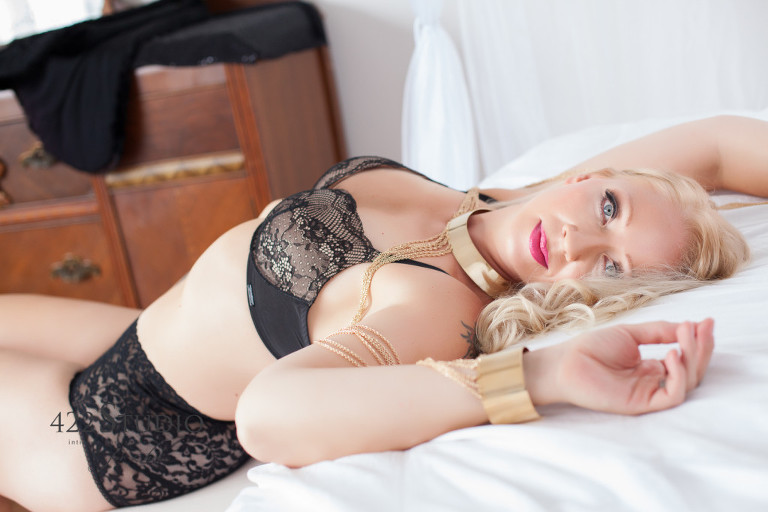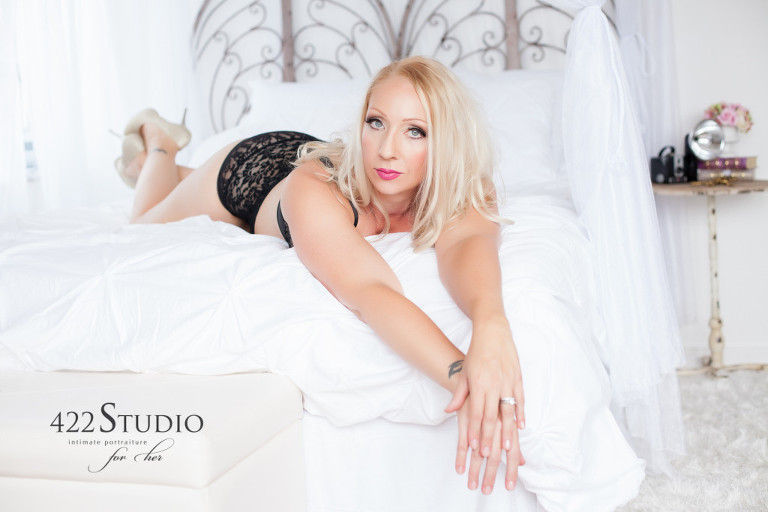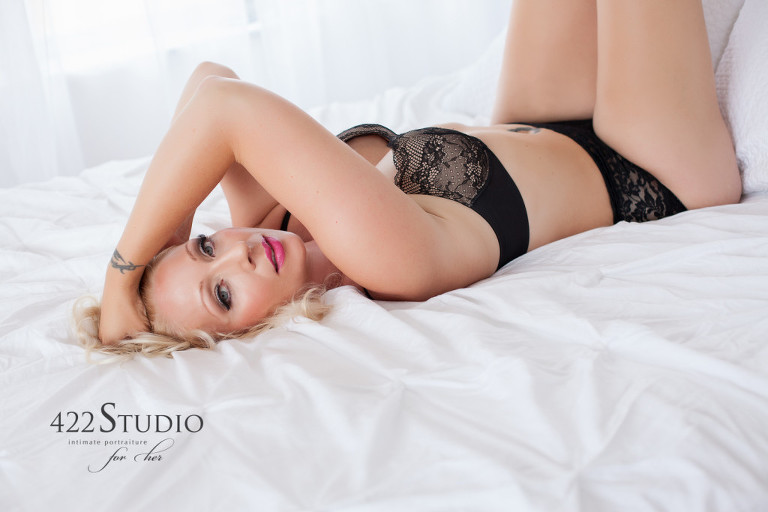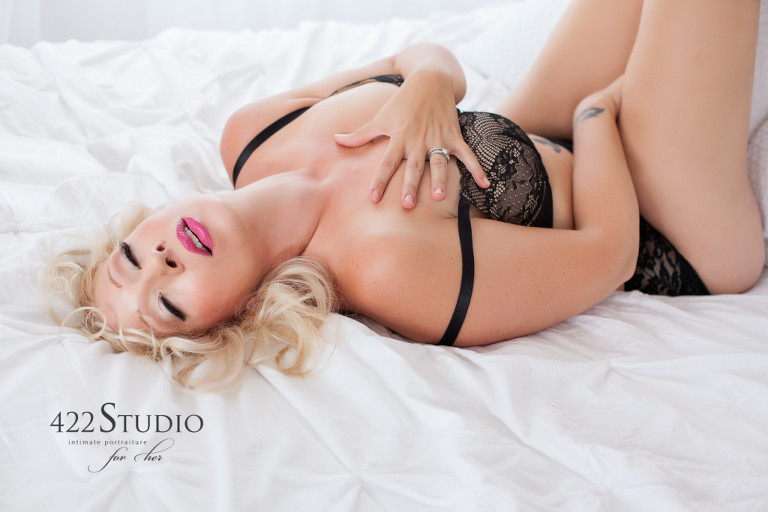 Interested in being a studio Muse? I'll be posting information on new Muse session offerings in the next 2 weeks so keep your eyes open for that announcement.
Wardrobe info:
The gorgeous collar and cuffs are a piece I have in the studio wardrobe that you are welcome to use at your session. They make a statement with, or without, your favorite lingerie pieces.
Her gorgeous dress was from Rent the Runway. This was such a fun piece. I love how it sparkles.
Lovely black lace bra and pantie set were from Kiss and Makeup, which is one of Richmond's best lingerie boutiques. I absolutely love the high waisted Hanky Panky panties and Ruth at Kiss carries them. When you're shopping for your boudoir session with me let her know and she'll make sure your pieces fit well and look fantastic.