Seriously Miss S is spot on! " Throw the doubt out the window and give yourself a chance to embrace your beauty. " That's right! I would encourage all of you to follow her lead and just do it. Book the session. You may never have all the stars align just how you think they should in order to be "ready" for your session. Just do it! Sometimes in life just taking a big ole jump out of your comfort zone and trying something new can be just what you need. Keep reading so you can get the message from her words, not mine. When you're ready to get more info just reach out. Contact link will be at the end of the post.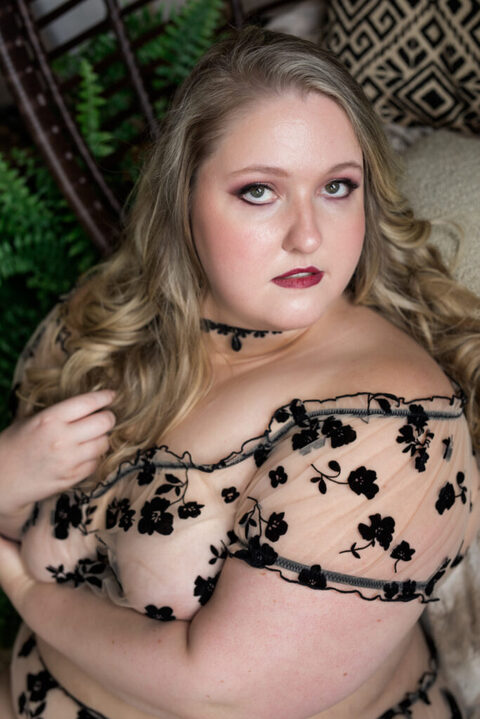 Q: What prompted you to do a boudoir session?
A: I had done a boudoir shoot a looooooong time ago when I was in college and just loved the experience. I wanted something to commemorate this time in my life where there's lots of changes going on and that I'm sexy no matter if I'm a size 10 or size 20.

Q:Why did you select me to be your photographer?
A: I had a friend who used Ginger for her shoot and couldn't stop raving about her! So I joined the Facebook group and got to know (ahem…stalked…
) Ginger and all the fabulous pictures she puts out. Finally, 3 years later I took the plunge and couldn't be happier with her work!
Q: What were you most nervous or insecure about coming into the session?
A: Honestly, I'm a very open person when it comes to….well, anything ha! So there wasn't much I was concerned with other than "did I pick good outfits or will she hate them all?"

Throw the doubt out the window and give yourself a chance to embrace your beauty.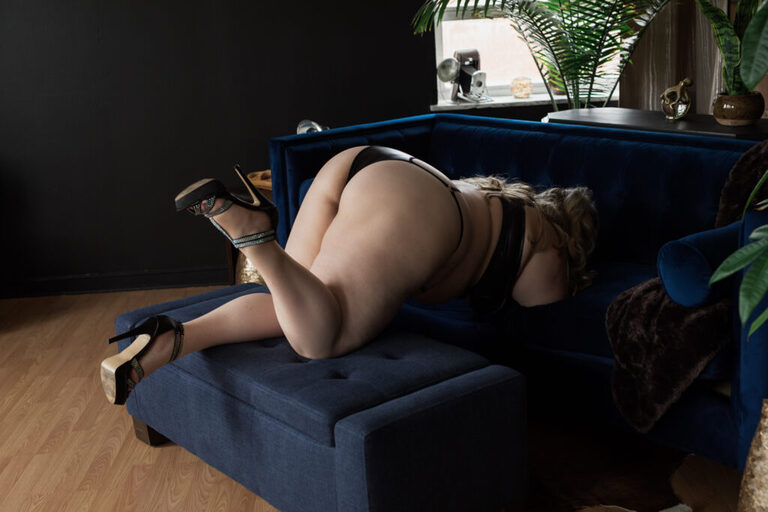 Q: How did you feel when you left the studio the day of your session?
A: I felt like a million bucks! You glow a little bit different when you've been in the company of people who are so extremely positive and warm in their personalities. The words of encouragement and praise for the art being made just lifts the soul. Sometimes you just need to hear that you are stunning, beautiful, and sexy.
Q: What is the best thing you took away from your session?
A: My body has gone through significant changes throughout the years and my words and outlook towards it has been very unkind. Trying to find beauty within yourself can be a struggle. But seeing Ginger bring out the best in you in photo from, it gives a whole new meaning to "I wish you could see your beauty, like I do".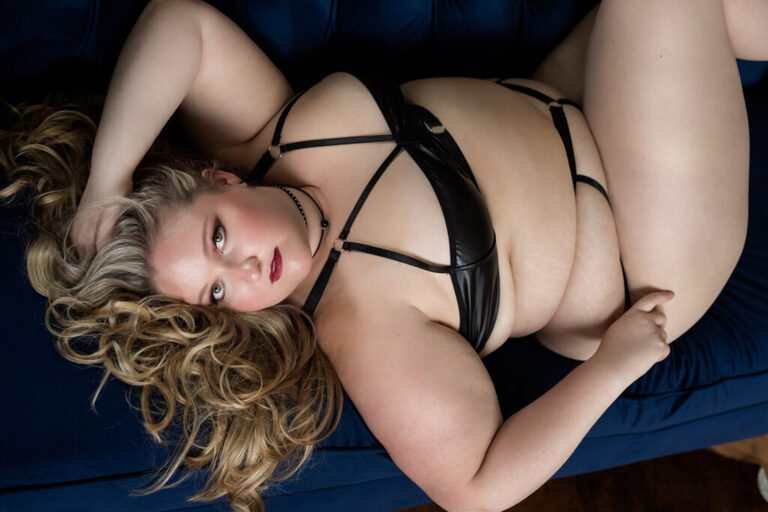 Q: What did I do for/with you that was most helpful?
A: I loved that you matched my energy and kept it playful and light. Having the music playing during the whole session was the cherry on top to get us in the mood!
Is there anything that could have made your boudoir experience better? –Absolutely nothing. I couldn't have asked for a better experience.

Q: Which pieces of lingerie were your favorites? Where did you find them?
A: I totally loved the sheer floral set as well as the burgundy body suit that were from shein.com.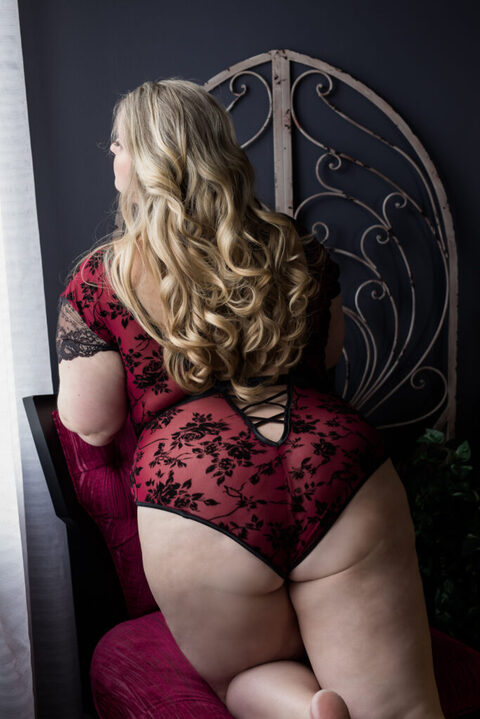 Q: What would you say to another woman who was considering doing a session with me?
A: Just do it! Throw the doubt out the window and give yourself a chance to embrace your beauty. The memories will be priceless!
Are you ready now? Good! I can't wait to meet you. Contact me here.