When you are a photographer you are almost never on the other side of the camera. I realized back in July (yes I know I'm just now officially sharing them lol) that my headshots were old. In fact they were at least 3 years old. Yikes! SOOO I headed to the studio. Had the lovely Emily Steele do my makeup for me and I got myself in front of the camera for a quick update. Not boudoir photos this time but updated head shots for you. Finally! Without further delay here is my lovely face Ginger Jones boudoir photographer. Now you'll know what your photographer looks like when you come in for your boudoir session.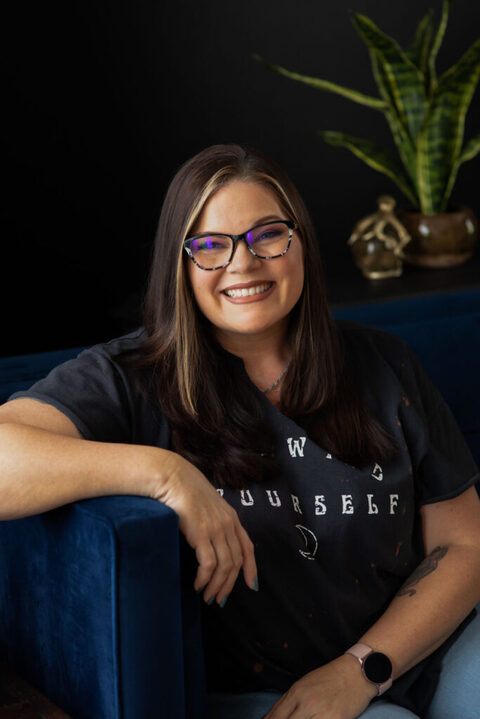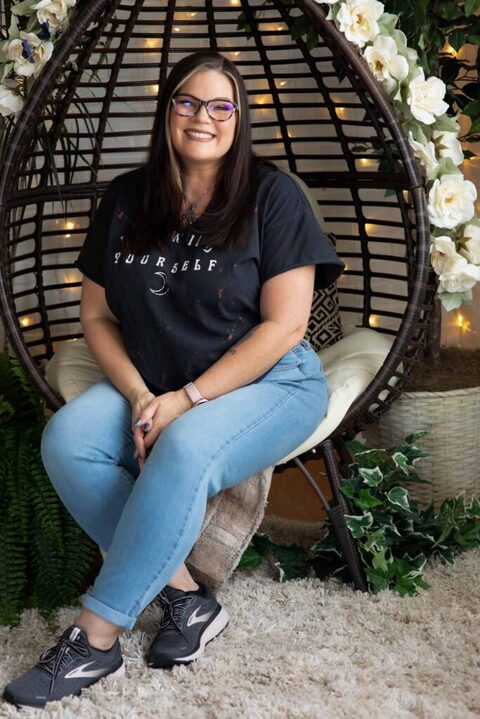 Yes I have a big cheeseball smile, except when my extreme RBF kicks in there really is no middle ground with my face. Trust me that RBF is bad so I try to keep a smile on my face. Besides during your session we'll be laughing so much that you'll be surprised we get so many sexy shots.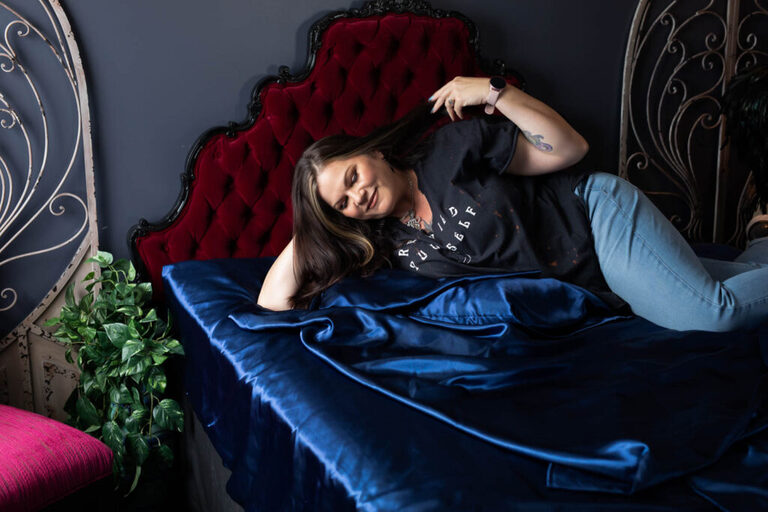 Of course we had to mess around on the bed for at least one shot. I am a boudoir photographer so it's a must, right? I thought so too. This is me, all serious, all the time Ginger Jones boudoir photographer in her native habitat.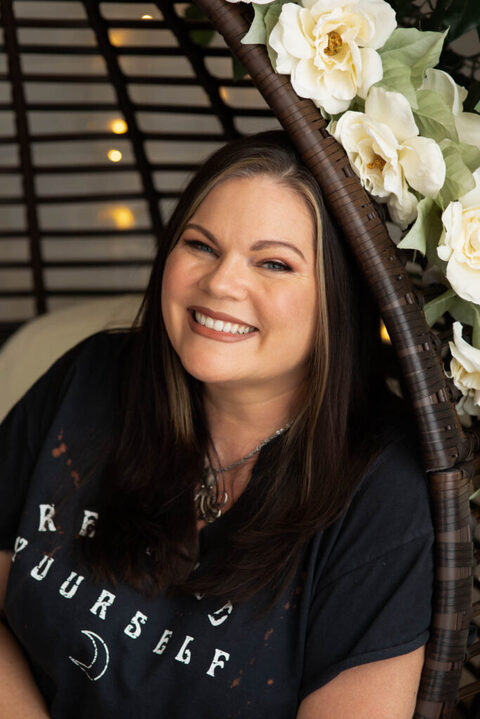 Want to see my face more regularly? Be sure to follow me on social media.
You can also join my mailing list. I only send out a couple of emails each month but it's a great way to ensure you'll see studio events and happenings in the event of social media going down. I'm happy to talk with you about how a boudoir photography experience might work for you. Feel free to email me and we'll start the conversation. Contact me here.