What do you do when you love Halloween and you want to get out of your comfort zone? Well a Halloween boudoir session is perfect for you!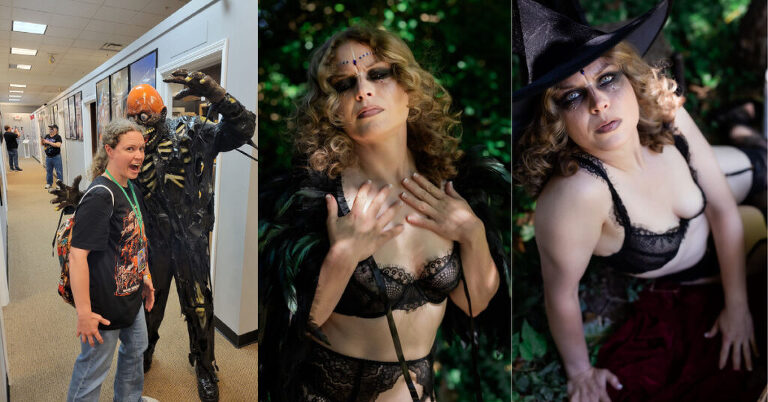 What prompted you to do a boudoir session?
~It was something to get me out of my comfort zone since I'm a relatively modest person. I'm a jeans and a t-shirt kind of girl so to see me in anything other would be out of the norm. 

Why did you select me to be your photographer?  
~The fact that I had done previous photography sessions with you built trust. In my personal opinion showing parts of myself is a vulnerability that I trust very few with so I felt safe doing this session.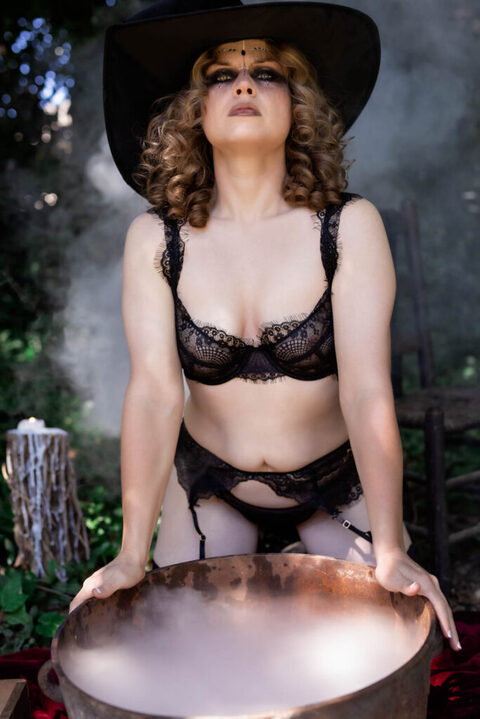 What were you most nervous or insecure about coming into the session? 
~Making sure everything went right with the outfit because lingerie is not something I wear, I'm use to boy shorts and sports bras.

What was something you did to calm your nerves before your big day? 
~ I gave myself plenty of time so that I wasn't rushing to get prepped before my session.

How did you feel when you left the studio the day of your session? 
~Not only did I feel great but I was really excited about the image reveal. 
Get out of your comfort zone and do it….you won't have any regrets. Absolutely, invigorating and self esteem boosting.
What is the best thing you took away from your session?
~I conquered the fear that my body doesn't have to be "perfect" to do a boudoir session and I should be happy with the skin that I'm in…because if we were all the same the world would be a very boring place. 

What did I do for/with you that was most helpful?
~ Guiding me through the entire session which made me feel confident in what I was doing.

Is there anything that could have made your experience better? 
~ I honestly can't think of anything that could of made the experience better…less smoke bomb smoke? lol. Inside joke…you would have had to be there for that one.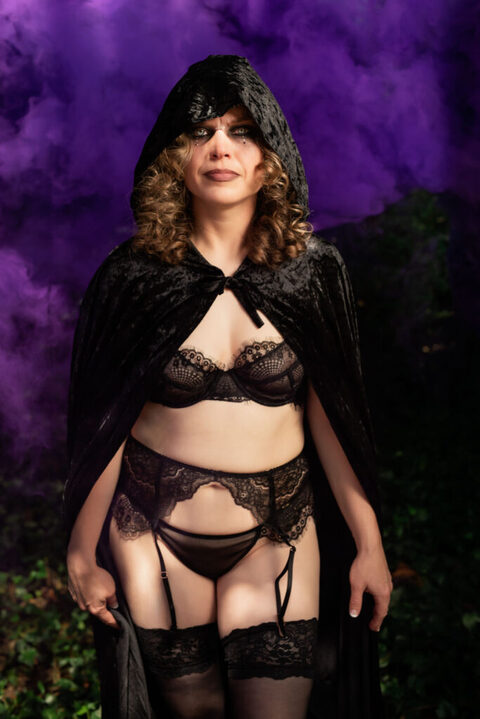 Which pieces of lingerie were your favorites? Where did you find them?
~ Simply having a quality matching bra and panty set I like which I ordered from Victoria Secret.

What would you say to another woman who was considering doing a session with me?    
~Get out of your comfort zone and do it….you won't have any regrets. Absolutely, invigorating and self esteem boosting.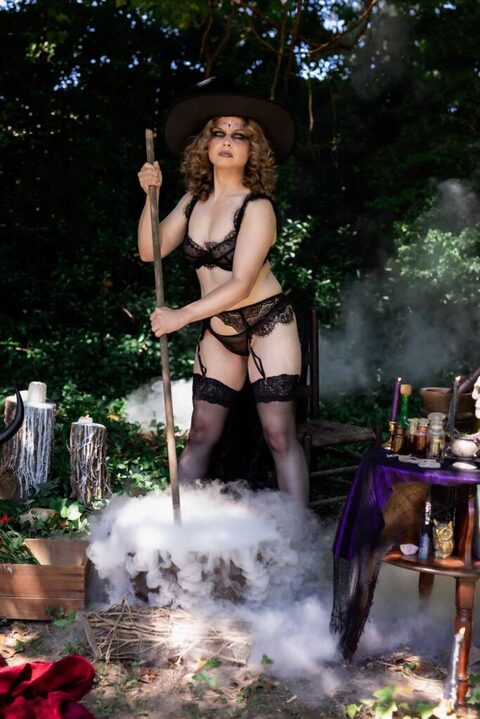 Did You Miss Our Limited Edition Halloween Boudoir Session?
You may have missed this years Halloween Boudoir Session BUT we will be doing another themed session in time for the holidays. Mark your calendars for November 12th. It's our Winter Boudoir Limited Edition set and you can see my inspiration board here on Pinterest Reach out today to get more information on any of our sessions. Contact me here!