One of the first questions my clients tend to ask is what to wear. In fact it's such a common question that we do an entire consultation specifically about what to wear. I want you to be prepared to find outfits that will make your confidence soar. Today I'm going to drop some styling tips I give to all of my clients to help them sort out what to wear to their boudoir photo session.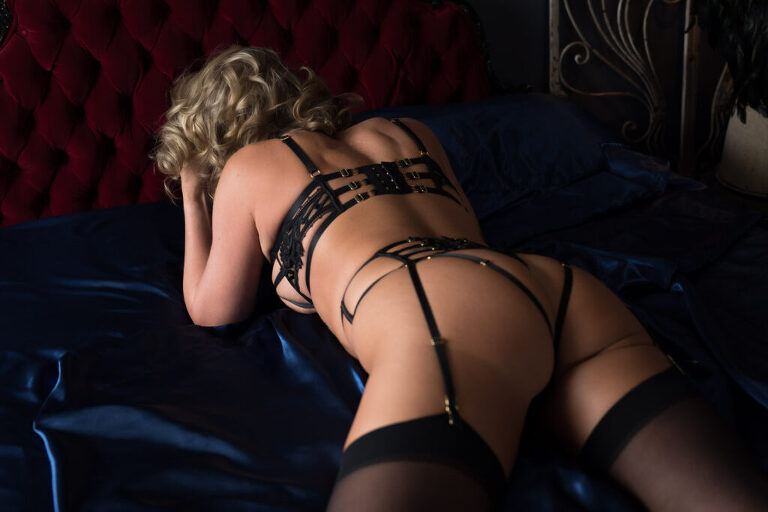 Tip 1. Set aside a day to shop without distractions.
No kids! No other pressing obligations. Just you and maybe your bestie hitting some of our local lingerie retailers. You'll find a few of my favorites sprinkled throughout this post. Shopping doesn't have to be stressful. It's way less so when you are with a supportive friend. Be sure you bring the friend that is your confidence cheerleader and doesn't do "brutal" honesty. Of course you want to know if something just doesn't look like you, or doesn't fit well, BUT no one needs brutal honesty in the fitting room (or anywhere for that matter).
Step 2. Get a good bra fitting.
Half the fun of shopping is buying gorgeous new bras! You would do well to get a proper fitting. I suggest Kiss and Makeup or Blythe for this. They are both going to give you a more accurate fit than you are likely to get at a mall store. After all if you have to wear a bra you want to love the one you're wearing, right? On this note though a bra and panty set are not required wardrobe for your session. We'll talk more about that in a minute. Still getting a current fitting will help you shop for all of your boudoir photo session wardrobe. Good fitting pieces go a long way toward helping my next point.
Step 3. Only buy outfits you feel confident in.
I would much rather you arrive at the studio with two outfits you feel outstanding in than six that you just feel meh about. Try on a wide variety of styles and see which ones feel good. Which outfits make you say dayum I look hot as hell? Those are the ones you want to bring. Put the meh back on the shelf and only bring the fire.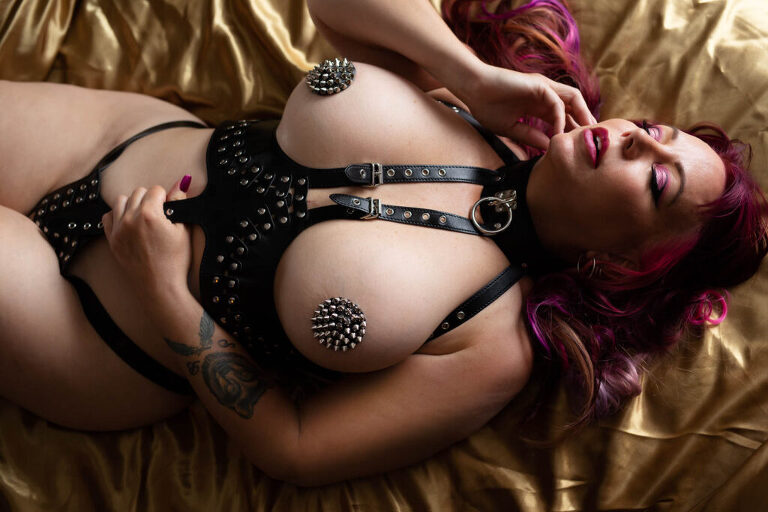 Ok so what now. I've got my friend, my fitting is scheduled, I know not to bring anything that doesn't excite me but where do I really start?
Start with your own closet first. Do you have a favorite piece stashed away in your lingerie drawer? Is it still in good condition? Do you still love it? Then bring it! Now go out and fid something that is distinctly different. If you have a bra/panty/garter set that you already love let's look for something like a chemise, body stocking or bodysuit. You want a variety of styles for your album. A black bra and panty set doesn't look much different from a red bra and panty set so try to limit that to just one of your looks. This is a great time to try things that are new to you. Pick a strappy piece, a wet/faux leather look, pasties, try it all. The fitting room is a great place to step outside of your comfort zone and try totally different looks.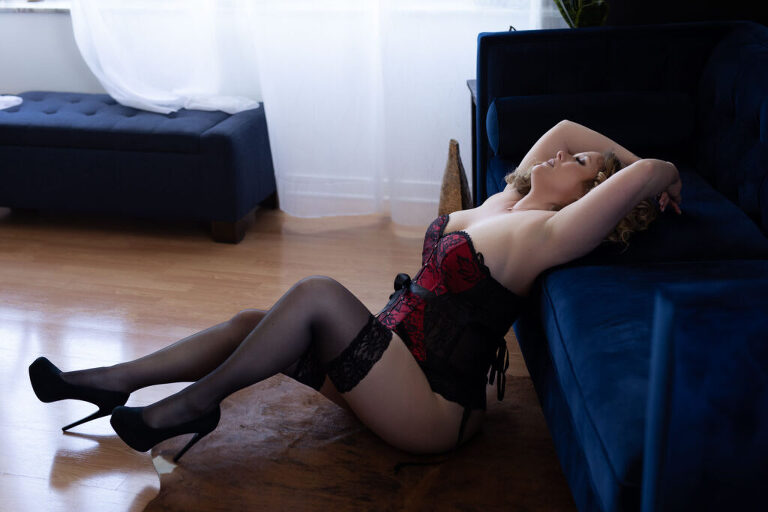 Here are a few more tips for what to wear for your boudoir photo shoot.
Have a short or long torso? Separates are your friend! So are pieces without a built in panty/crotch. A chemise or garter slip can provide that perfect fit. Pieces that allow for adjustments to the length are also great. You may want to avoid bodysuits unless they are adjustable. To get the feel of a bodysuit with more versatility try a bralette and panty set.
Want to try something with a dominating vibe? We have accessories in the studio that can spice up even a classic lace look. If you're looking for something more bold in your styling try to hit Taboo for outfits and accessories.
Figuring out what to wear doesn't have to be intimidating.
I know it can feel overwhelming but at the end of the day this is not a photo shoot about your lingerie. It's about YOU! It's a celebration of YOU and your outfits are simply there to enhance what you want them to enhance. Whether that's a vibe or a favorite part of your body. Keep it simple and personal and you'll find pieces you love.
Once you've scheduled your boudoir photo session with me we'll get your personal, in depth, style consultation set up. I'll give you as much or as little guidance as you want. Feel free to contact me today to learn more.