Did you know that we start helping you prepare for your photo shoot on day 1? We offer wardrobe styling guidance, preparation tips from head to toe. Even sharing local shopping links to help you find the perfect outfits for your session. Since we haven't talked about session prep in a while I figured the end of summer is as good a time as any to start this series. So be sure to stay tuned for Richmond Boudoir Photo Shoot Prep tips.
Let's start with your crown, that gorgeous hair of yours. Hair inspo for real! Included as part of your boudoir photo session experience is hair styling. In the studio we dry style, meaning you arrive with clean, dry, ready to style hair. We don't offer cut or color services so you want to make sure those are taken care of prior to your session.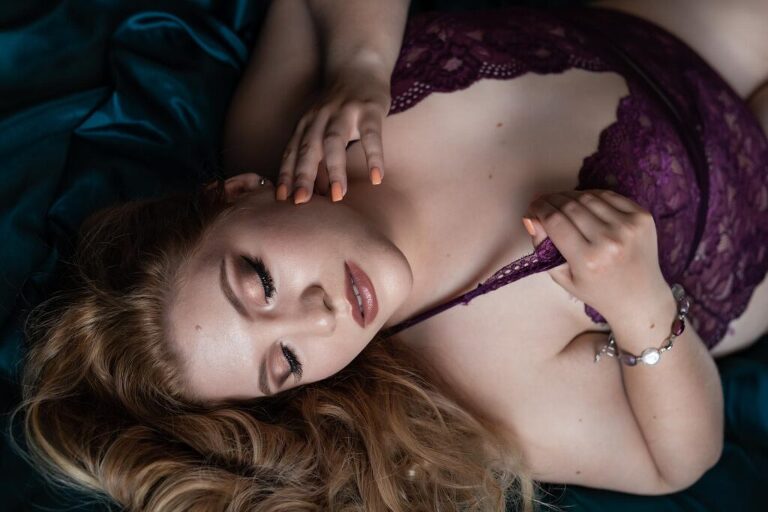 There are a few things you'll want to do to make sure your hair is boudoir photo shoot ready. Your hair is front and center in a many of the images and you'll want it to look it's best. ANY style is boudoir ready! It doesn't matter if your hair is down to your butt, braided or kept short. Your hair communicates another facet of your personal styling and we want you to love it. We don't retouch your hair so it's important to make sure your cut and color are photo shoot ready.
Let's start with your base style. Get an appointment with your stylist early on so they can suggest any deep conditioning treatments that you might want to treat yourself too before the shoot. You can also make sure to get on their calendar with plenty of time to have your color touched up before your photo shoot. I suggest at minimum 3 days before your session but as long as we're within 10 days or so. Of course this depends on how fast your hair grows or color fades. Vibrant shades or fast fading colors like red or purple should be closer to that 3 day window.
Stylist check list
Discuss your color and schedule your pre-session touch up.
Discuss deep conditioning or protective style options if wanted or needed.
DO NOT try a completely new style that you've never had before.
DO NOT try a color you're not used to or have never had before.
Ask them for suggestions for any hair or scalp issues you'd like to manage prior to your session.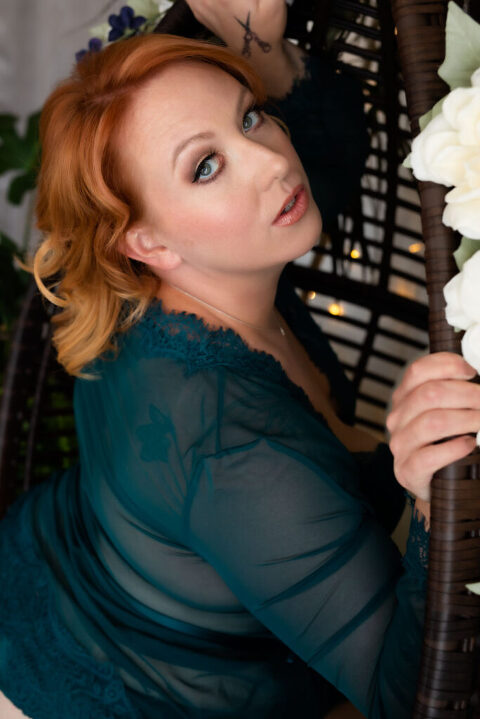 A few weeks before your session you'll receive the Richmond Boudoir Photo Shoot Prep Guide. All of these prep tips and more delivered right to your inbox so you can refer back to all of it as you like. I like to make it easy for you. So don't worry! You're in good hands. We love styling hair and can't wait to glam yours up too. When we do your style consultation will dig deeper into hair questions so let me know what you think I'll need to know about your hair then.
Richmond Boudoir Photo Shoot Prep FAQ
What if I have short hair?
No worries! We've got you covered. Own that short style!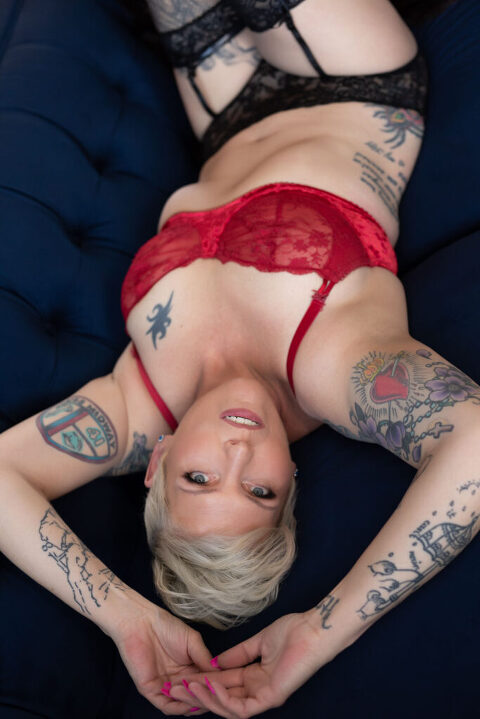 What if I have a protective braid style?
We do not offer protective styling services in the time we have for sessions but we'll totally work with your already serviced braids, knots, twists and locks.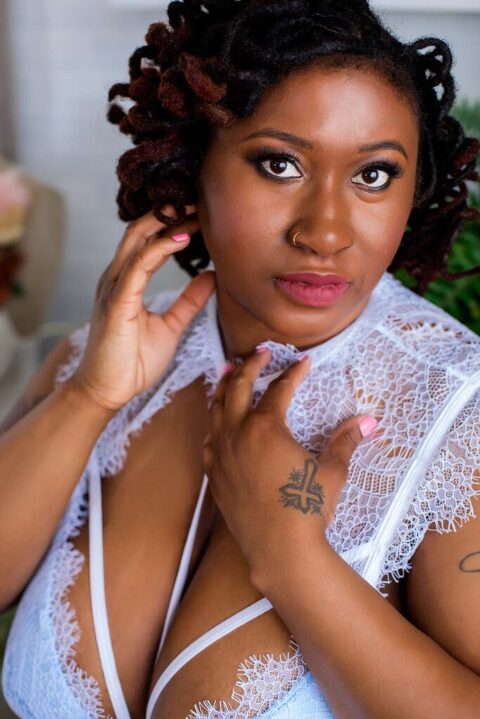 What tips do you have for my vibrant hair?
Touch it up as close to your session as possible. Make sure you wash it once before you come in or it will transfer to my furniture and you'll likely still have scalp stains. Stick with shades you know and love.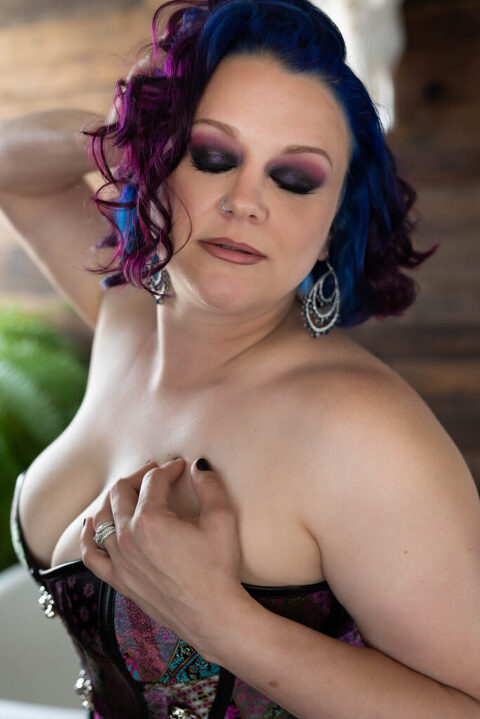 I have thin, fine or otherwise curl resistant hair will it work?
Yes! Be sure to let us know what you're working with so we can work with it not against it. Curls aren't the only way to go for sexy boudoir hair. We've got you covered!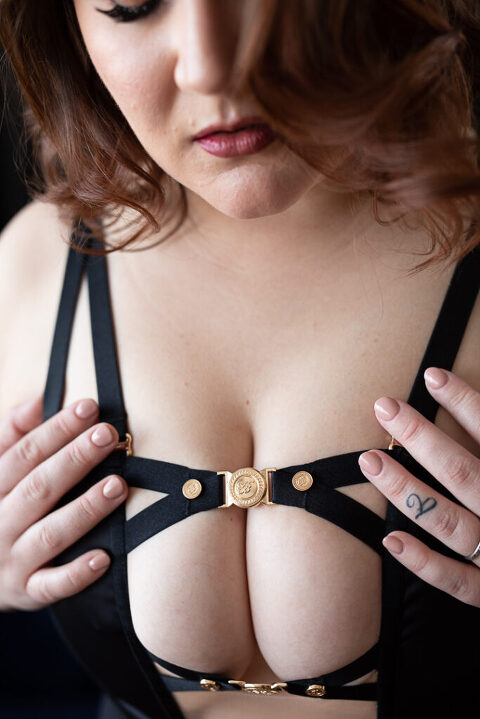 My hair is naturally curly, what should I do?
We'll talk about how to treat/condition your curls during your style consultation. A lot of this depends on how you feel best with your hair. Do you love your curls? Embrace them! Want it straight? We'll discuss the how to for that too.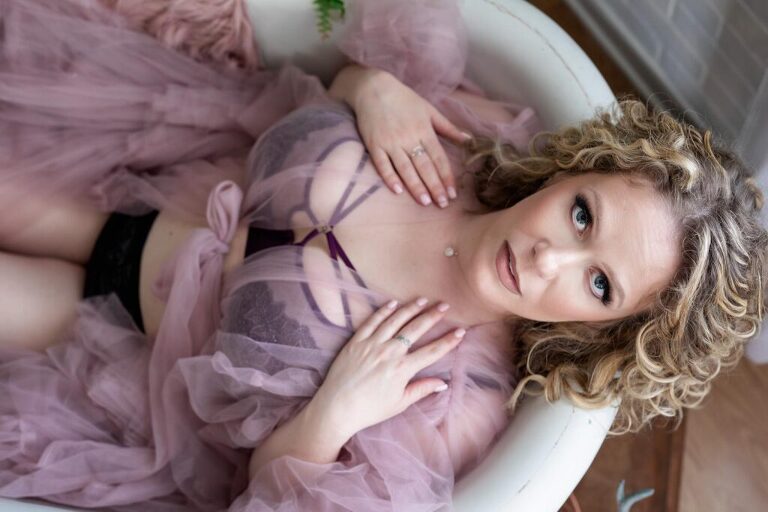 Have you seen enough and you're ready to talk about designing your own boudoir experience? Contact me HERE!!
Join my private VIP group on Facebook to hear from other women who've done sessions with me and to be in a group of supportive, helpful women.
More hair inspo for you right here.