Have you been looking for boudoir photography in Richmond VA that is worth it? Well then, look no further! Keep reading to hear what Miss H has to say about her experience working with me and my team.
What prompted you to do a boudoir session? – I had been wanting to do a boudoir session for a while and I just hadn't had the guts to do it until I saw your ad for your model for a day campaign and I applied and of course didn't think I would get chosen but here we are! I've managed to keep 25 pounds off for about a year now and it was a goal of mine to do a session once I got to my goal weight but I realized, no matter how much weight I lose, I am beautiful no matter what.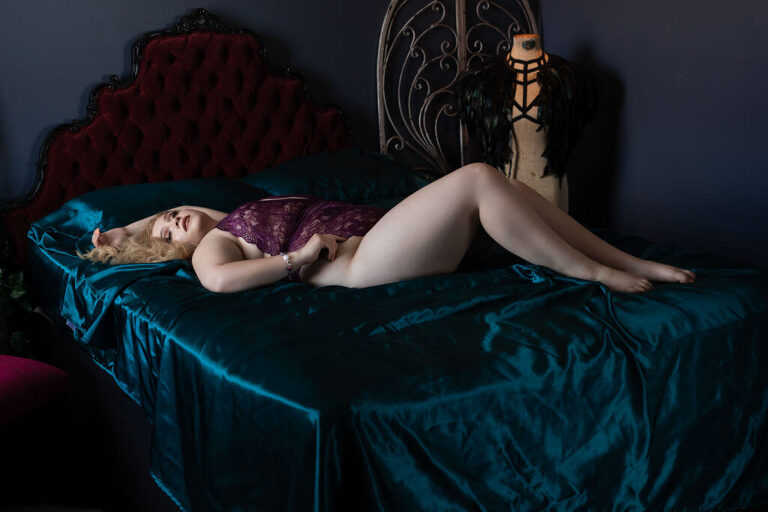 Why did you select me to be your photographer? – You were one of the first local boudoir photographers I followed on social media. I absolutely loved that all the women who have chosen to shoot with you are all different, which made me confident in applying for the MFAD. I passed your booth at the women's health and fitness expo back in 2020 and was even more excited to reach out to you for a session at some point.  

What were you most nervous about coming into the session? – I am so self conscious, I was afraid I was going to be so awkward and just not look good. My midsection is my least favorite part about me but while we were completing my session, I wasn't scared to show off. 
I can be beautiful and sexy, no matter what I look like.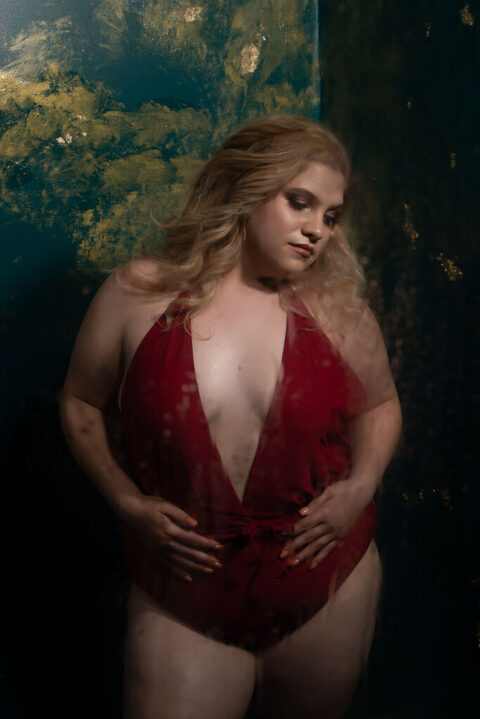 What was something you did to calm your nerves before your big day? – I just relaxed! I did some yoga and worked the day before but also viewed some of Ginger's previous works so I could prepare myself but also remind myself that I shouldn't be nervous!

How did you feel when you left the studio the day of your session? AMAZING. I was on cloud 9 that whole weekend. I couldn't stop telling my closest friends about it. I didn't want to wash my hair or remove my makeup!  

What is the best thing you took away from your session? – The best thing that I took away from my session was that I can be beautiful and sexy, no matter what I look like. I am still on my weight loss journey and honestly, this was an awesome way for me to document my journey and I would totally do another session!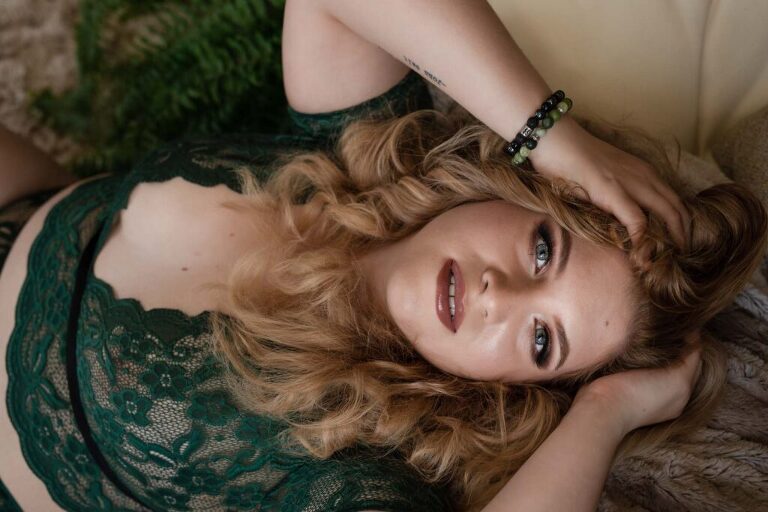 What did I do for/with you that was most helpful? – You were so easy to reach out to if I had any questions and your guidance during my session was so helpful since I was really worried I was going to look awkward because I've never done a photoshoot before!
Is there anything that could have made your experience better? NOPE! It was amazing and I wouldn't change a thing!

Wardrobe details:
Which pieces of lingerie were your favorites? I loved my gorgeous Honey Birdette set and the little green lace crop top and booty shorts. Where did you find them? Honey Birdette and Shein!

What would you say to another woman who was considering doing a session with me? – Do it! It will be the best decision ever! Ginger makes you feel like an absolute goddess! You won't feel uncomfortable, awkward, or self conscious. 
Boudoir Photography Richmond VA
Even more tips for your session can be found here: what to wear to your session here