Richmond Boudoir Experience Do it for you! That's what Miss J has to say. I have to agree with her because I know how amazing this experience is for women. The idea of doing your boudoir session often starts out as a plan for a gift. Many of my clients are coming in to the studio to create an anniversary, birthday, Christmas or bridal boudoir gift. Still, in my opinion, the number 1 best reason of all is to do a boudoir photo session is for you. You are worth it! YOU are valuable and wonderful and loveable right now. Let's get talking about your dream session today. But first, see what Miss J has to say about her second session with me.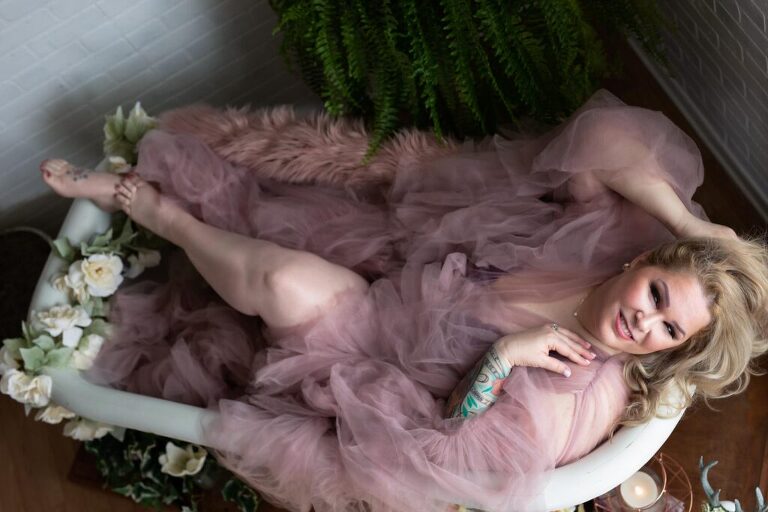 I did them because I needed a boost.
What prompted you to do a boudoir session?
This is my 2nd session with Ginger. I did them because I needed a boost. I'm very hard on my self and very critical of my self. Even though my husband thinks that I am beautiful in every way, I needed to feel this for me. I needed to feel sexy..
Why did you select me to be your photographer?  
I had been following in the FB group for a while. My friend did a session and I LOVED her pictures. I loved the work that I saw! I won a contest that Ginger had, and then there was no turning back. I had to schedule. 
What were you most nervous about coming into the session? 
Finding outfits. I don't regularly wear lingerie so that was difficult. Also finding sizes for me, made for a difficult feat. I was also nervous about covering my insecurities. 
What was something you did to calm your nerves before your big day? 
TOOK SHOTS! Just kidding. I just made sure to do everything that Ginger advised. Bath, scrub for the skin, lotion.. and got a good nights rest. 
How did you feel when you left the studio the day of your session? 
Both times, I felt amazing. I felt beautiful. And knowing that my husband would love the pictures, just made me so happy.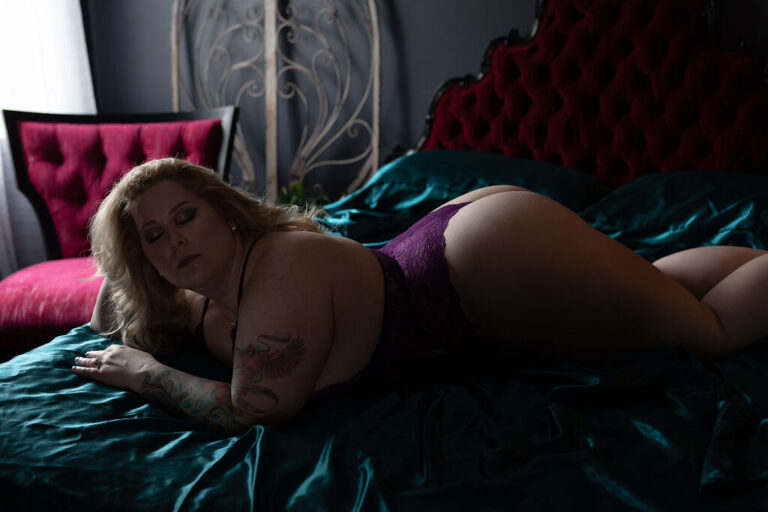 I NEVER would have done this in a million years, and now I've done it twice.
What is the best thing you took away from your session?
I learned to just jump in. I NEVER would have done this in a million years, and now I've done it twice. I'm a tshirt and jeans girl, who never wears anything revealing. I've always been bigger in stature, and this makes you forget that. It made me feel good about myself for those few hours. And then when people see them.. they boost your confidence even more!
What did I do for/with you that was most helpful?   
I literally sent Ginger so many things to tell me how they looked. Anything that I was going to buy, I asked her first. And when they came in, I sent her pics. She literally helped me with EVERYTHING. 
What could I have done better? 
Nothing. I loved everything about it, BOTH TIMES. I love my pictures. I loved the experience. 
What would you say to another woman who was considering doing a session with me?    
DO IT! Experience this! Do it for you! I promise that you will feel so good!! If you're like me, and don't know how to make a "sexy face"… Ginger tells you exactly how. She tells you how to pose, eyes open or closed.. EVERYTHING! And her sets are amazing!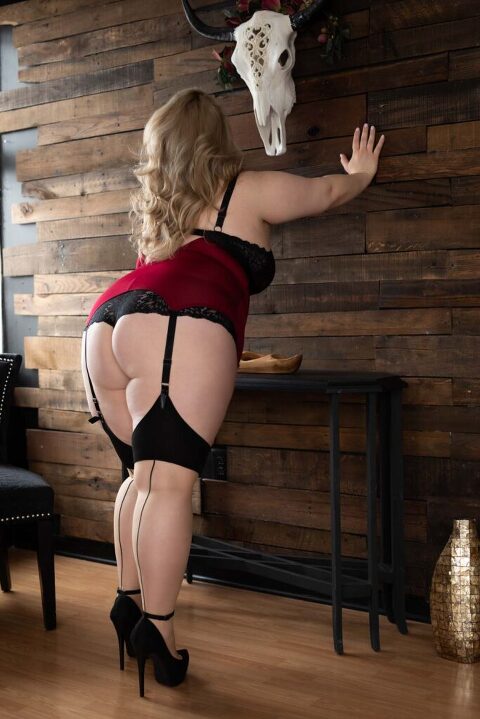 Now that you've read what Miss J has to say I bet you're ready for your own Richmond boudoir experience? Maybe even because you want to do it for you! Go ahead and email me today to start the conversation CLICK HERE TO EMAIL ME.
Wardrobe details!
Which pieces of lingerie were your favorites and where did you find them?
The purple outfit – it came from Amazon. Reasonably priced and accentuated my butt so very nice. I also enjoyed the fire jacket that I wore. It not only put me in my element, but was something special for my husband. It was his work jacket. 
Most of her outfits she found online but you can find similar styles right here in Richmond, VA at Kiss and Makeup.
Curious about that fabulous robe she is wearing? That my friends is a piece that the studio owns and is available to you during your session. Find out how to use it as a boudie bonus when you book.