Hello  ladies! Just posting really quick about the studio's 2016 Holiday boudoir photography session deadlines. In order to get your album back in time for Christmas gift giving you must complete your session, or payment plan, by December 10th. I currently have only 5 Saturday sessions available between now and December 10th.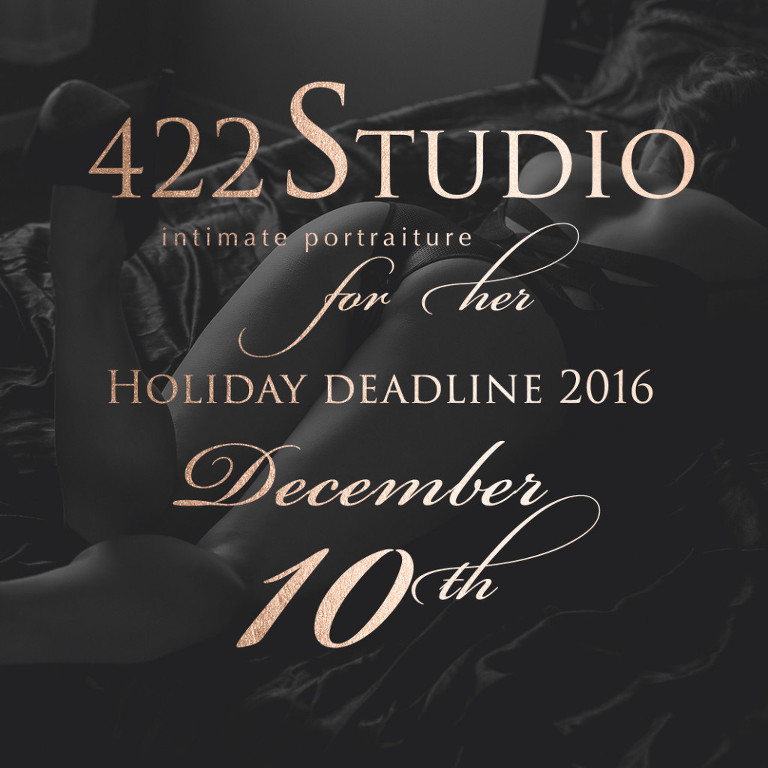 If you are looking only for digital files then the Jade session is a great way for you to get in before Christmas and do a quick session. This session can be done through December 16th and still be delivered to you, via email, in time for Christmas.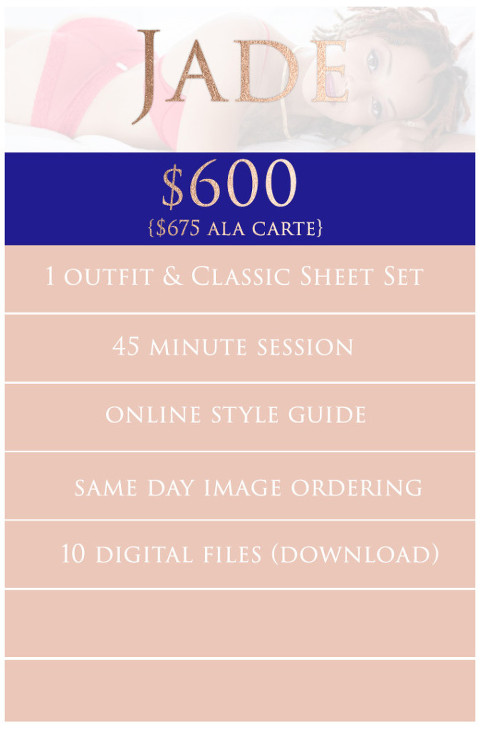 Contact me today to get on my schedule.