Why I choose boudoir photography to help my clients.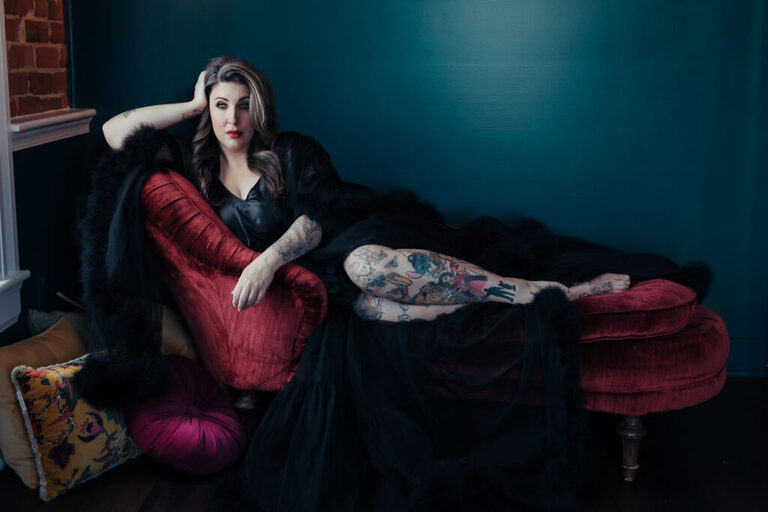 Why Boudoir Photography?
Having been a boudoir photographer for over a decade now, my "Why" has evolved with each passing year. As our (and my) self image evolves as so do the things that challenge it. Over the years I have shown women their joy, their sensuality, their sexuality and their beauty. Seeing it through someone else's eyes so that they can better see it through their own.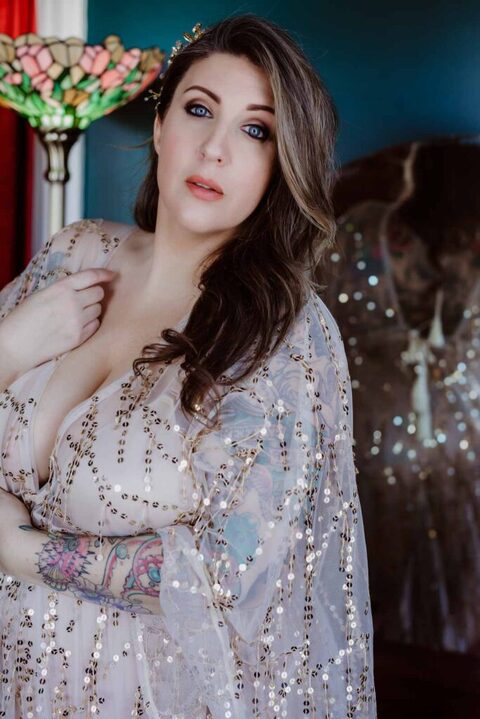 Now, I still want to highlight all of these attributes BUT also show you your vulnerability, your strength and your feminine power. My goal is to help women connect with themselves again. To help secure whatever facet of your feminine energy that needs healing in that moment. To help you feel more fully YOU. Powerful, joyful, sensual, sexy and secure. Confident in being your whole self. Boudoir photography allows me to show you all the beauty that already exists within you. It enables me to help you feel empowered.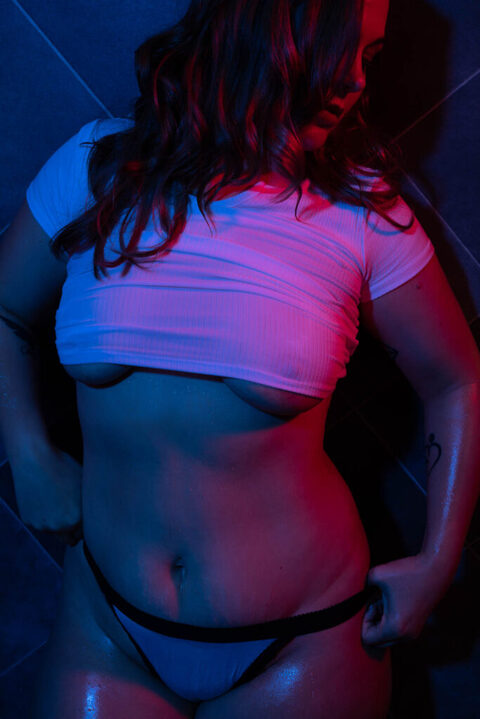 The Transformation
One of the best parts of working with women is getting to see you transform your confidence. Watching as you go from being a ball of nerves in your first outfit to feeling powerful and emboldened in your last outfit. The shift in your confidence is palpable and I LOVE that I get to bear witness to your strength emerging. Transformation is scary, sometimes painful, but it's also freeing and oh so beautiful. No matter where you are in your life's journey I want to help you claim your power and connect with your feminine self.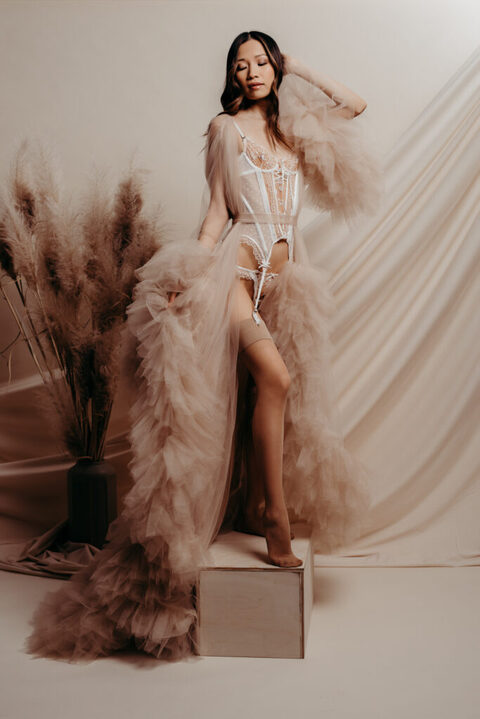 A Little Piece of My Story
I've felt that strength and power emerge in myself each time I've had a boudoir session. Starting with my first session when I was 26 and experiencing my first divorce. Again at 40 with I was on the cusp of my second divorce. Few things in life can derail your self image like being in a toxic marriage. Whatever the reason for the split there is often so much self doubt that creeps in. Both divorces were painful and both left me feeling like I no longer knew who I was. I was not just questioning my beauty but my value in general, and my sanity. Narcissism and pathological lying can hit you hard and leave you reeling for years to come.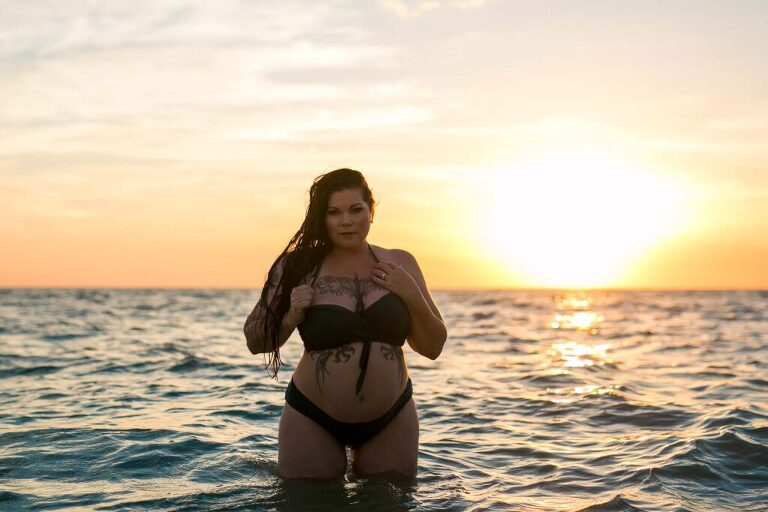 Each of the sessions I had during these times showed me that yeah, I was still sexy, BUT more than that I was fucking powerful. I had misplaced who I was in both of those relationships and a boudoir session helped me find myself each time. They helped me reconnect with my survivor, my fighter, my power and my divine feminine energy. Energy that would propel me forward in the next phase of my life. 
Life is presenting new challenges as I near 50 but now I have a pool of strength and confidence to draw from that reminds me that I am a feminine powerhouse. Dam near unstoppable. My sense of purpose is changing, as is my view of beauty, and that excites me. Helping women feel good about themselves will always be my goal.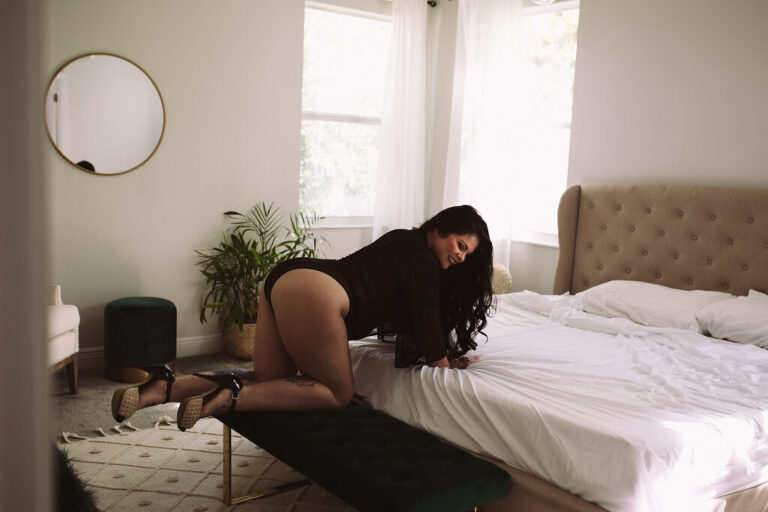 Interested in booking your own boudoir experience with me?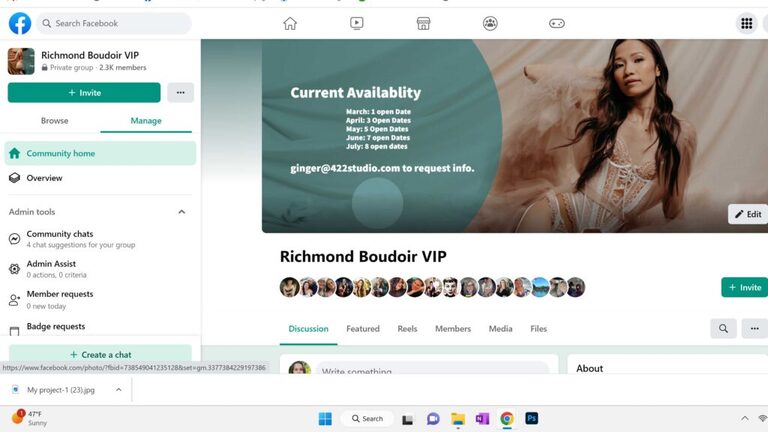 Join my Facebook Community!
Join my Boudoir Facebook Community. My group on Facebook is focused on empowering women. We laugh, make jokes, post memes and take pride in who we are as women.
Get Your Invite!