Don't let any of your fears talk you out of it.

– Miss C
I'm back again to bring you another wonderful clients Richmond Boudoir Photography Experience. I absolutely love when my ladies give me feedback on their sessions. This feedback helps me to become a better photographer, listener, self love guide. Input like this also helps you ladies see what it's like to work with me from someone who's been there. Miss C came in specifically for a Model for A Day session where we knew ahead of time we'd be sharing images. I so completely enjoyed working with her. Her gorgeous smile and total willingness to let go and enjoy the session made for a session that felt seamless. She has answered some questions here about her session and I hope you find it helpful. You are certainly always welcome to reach out to me too with any questions you've got. Just click my contact form and ask!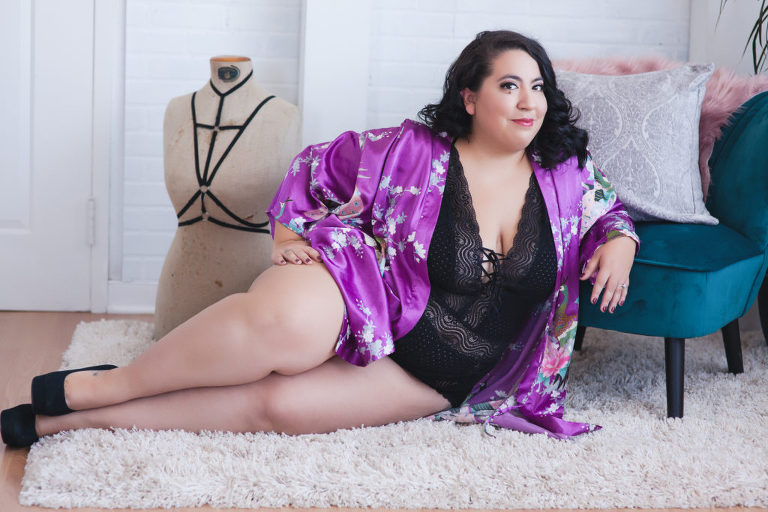 Here is what Miss C has to say.
What prompted you to do a boudoir session? I have always been very self conscious and I hated the way I looked. I have been dealing with a lot in life and stopped taking care of myself. When I met my husband he made me feel beautiful and started improving my confidence. I wanted to do something for him to thank him for loving me. Once I saw my photos I fell head over heels in love with myself and I am now more confident than ever!
What were you most nervous about coming into the session? I was worried that my self conscious side would show and that I wouldn't break out of my comfort zone and I'm glad I did My photos are amazing!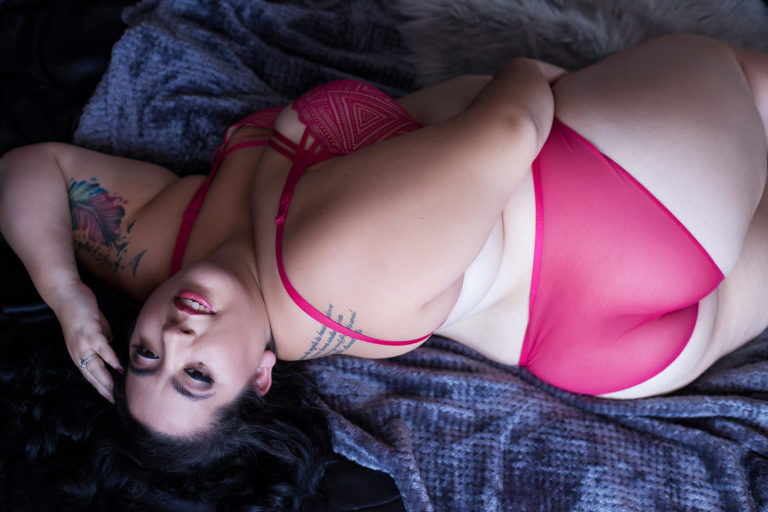 What was something you did to calm your nerves before your big day? I treated myself to a mani and pedi. I also made sure I had plenty of sleep the night before and remembered to eat breakfast.
How did you feel when you left the studio the day of your session? I felt sexy and like another person! I loved that feeling!
What is the best thing you took away from your session? I took away a new level of confidence. I walked away with an attitude of I don't care what people think, I love me and that's all that matters!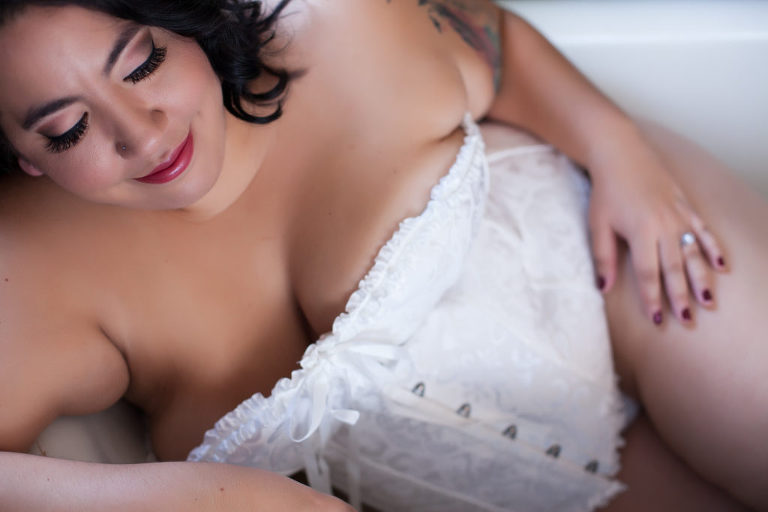 About the studio:
Why did you pick me to be your photographer? I had heard from a friend that you were phenomenal and after looking at your photos I fell in love and I'm glad I did!
What would you say to another women who was considering doing a session with me? Don't let any of your fears talk you out of it. Just do it, have fun and relax. Ginger is amazing!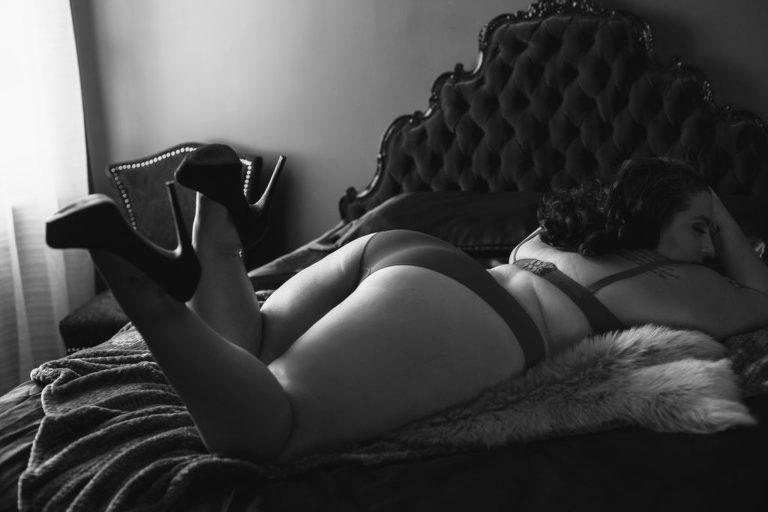 What did I do for/with you that was most helpful?   You made sure that I felt comfortable and relaxed. You didn't make any part of the day awkward. Plus you would day motivating things to help me be more confident.
What could I have done better? Absolutely nothing.
Wardrobe info:
Which pieces of lingerie where your favorites and where did you find it?  
My black romper from taboo on broad and the red set from adore me! 
Ready to schedule your own Richmond Boudoir photography experience? Be sure to email me to start the conversation