This beautiful woman came in for a Muse session several months ago and I'm just getting her blog post together. I love to have my Muse clients answer a few questions about themselves and their sessions so that you can hear from someone, other than me, what it's like to do a boudoir session. I'll let's Miss T tell you in her own words a few of her favorite things and what her experience was like.
Also remember that I am going out on surgical leave starting in February. I'll be on leave for 3 months and will return for light duty in May with very limited bookings. I posted details along with a January only booking special 
here.
 I have opened additional shooting dates to try to accommodate as many ladies as possible before I go on leave.
Q. What's your favorite dine out food? 
A. By far – MEXICAN
Q. Favorite band? 
A. ACDC / Matchbox 20 / Ellie Goulding
Q. All time favorite movie? 
A. How to Lose a Guy 
in 10 Days
 / Steel Magnolias /Hope Floats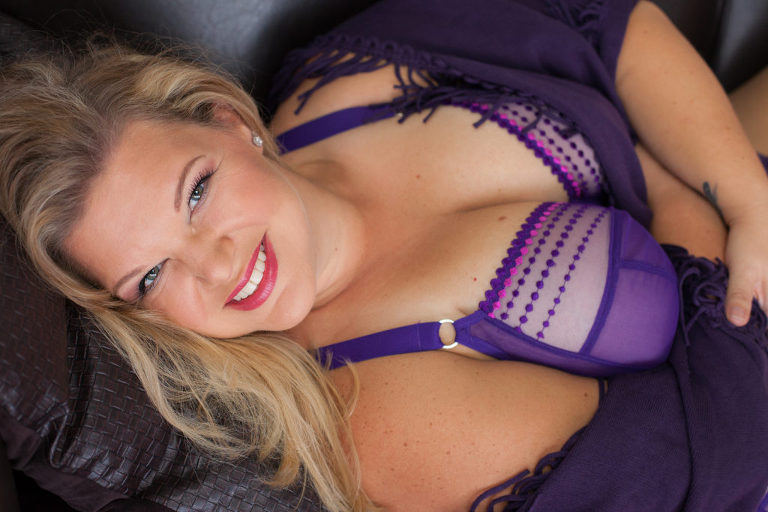 Q. Favorite piece of lingerie you brought for your session? 
A. Purple Bra and Panty Set
Q. Why did you pick me for to be your photographer? 
A. Referral from Co-worker, but meeting you in person sealed the deal for me.
Q. What prompted you to do a Muse session rather than a private session? 
A. Pricing, and use for your advertising. The fact that you asked "why" we would want to do the shoot.
Q. What were you nervous about coming into the session? 
A. Oh my god!!!! How to be sexy lol
Q. What was something you did to calm your nerves before your big day? 
A. Resolved to accept myself for who I am and to be as comfortable as possible in my own skin. I trusted you.
Q. What would you say to another women who was considering doing a session with me (Muse or private)? 
A. Do it! For you – no one else! It is fun, liberating, and eye-opening!
Q. What did I do for/with you that was most helpful? 
A. You talked with me about personal experiences and life situations, you encouraged me to try different looks, and you allowed me to both laugh…and, to cry – because you respected where I was personally.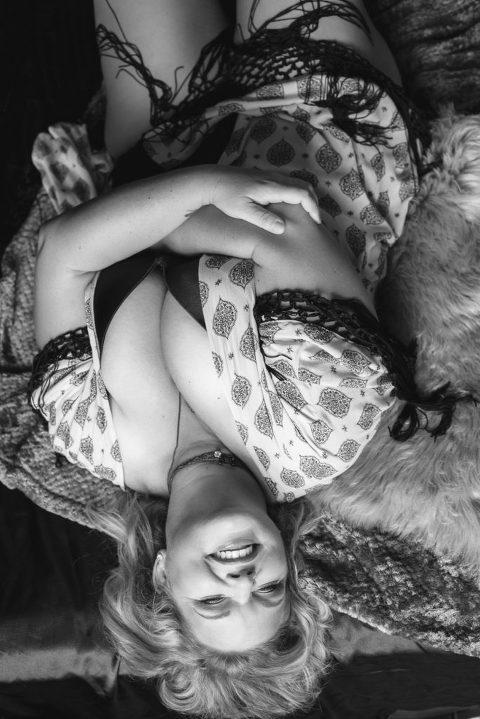 Q. How did you feel when you left the studio the day of your session? 
A. Excited 🙂 I was anxiously anticipating being able to see the images!
Q. What is the best thing you took away from your session?
A. The beauty of doing it for ME. Knowing how I'm viewed thru the lens, and seeing changes that I've made in myself in another form.
Q. What could I have done better?
A. Not a damn thing! You're amazing!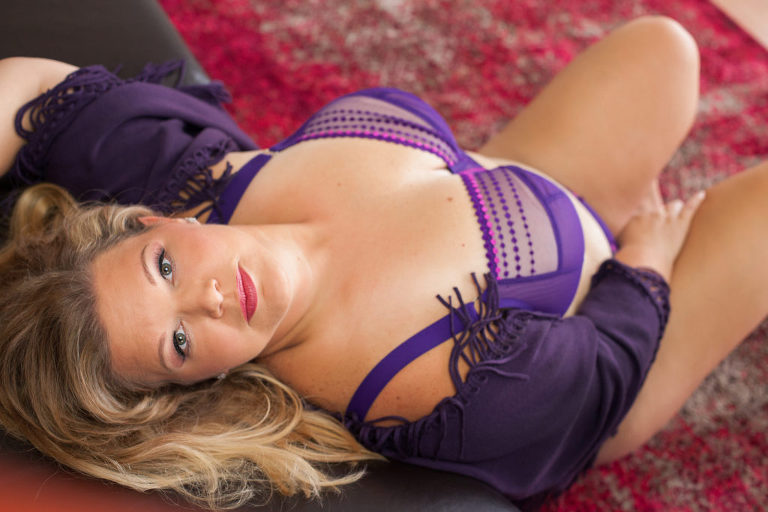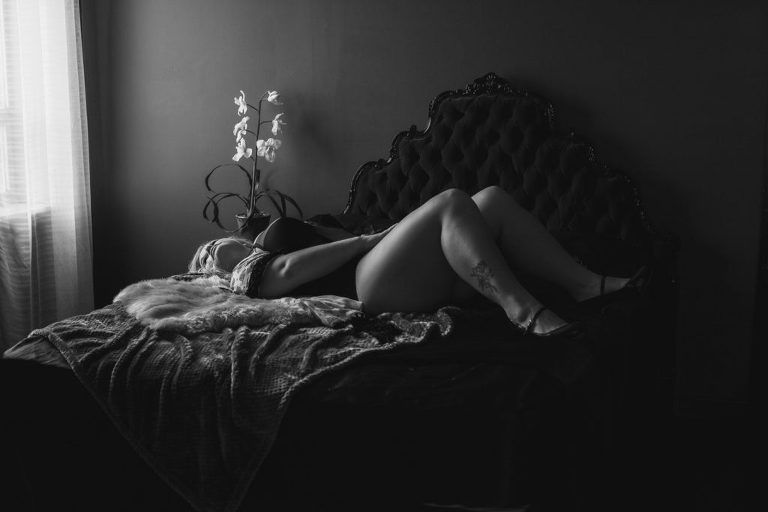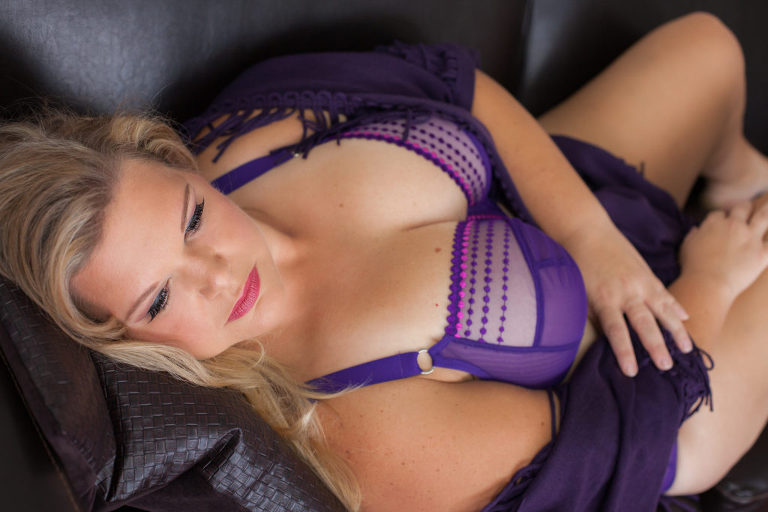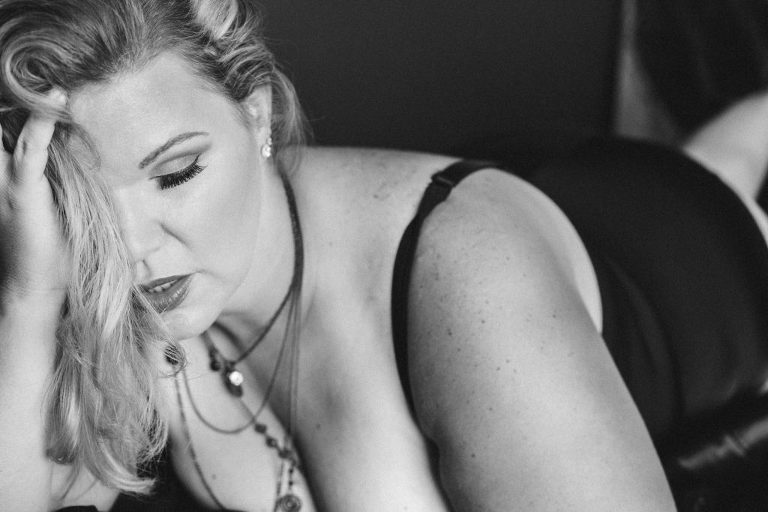 Wardrobe info:
Purple bra and pantie, and black body suit are from local lingerie boutique Kiss and Makeup
Blue Robe is part of the studio wardrobe closet but it's from Torrid at Short Pump Town Center.