I was challenged recently to style and shoot a session which consisted of an outfit I wouldn't normally shoot AND it had to cost less than $50 total.  I wasn't quite sure how I was going to pull that one off since most of the lingerie that walks through the studio doors costs more than $50 for just the lingerie. How in the hell could I style an entire look for less than that?? Oh and how could I have it look like something I'd want to shoot and not a costume? Turns out this was an awesome challenge because it got me thinking outside of typical lingerie stores and it allowed me to show my clients you can put together and incredibly sexy look for very little money. Many of my clients are not "lingerie people". You'd be surprised at how often I'm told "I don't own any real lingerie. Only bras and panties".  Any time I can help someone find a look that they love that doesn't break the bank is a bonus.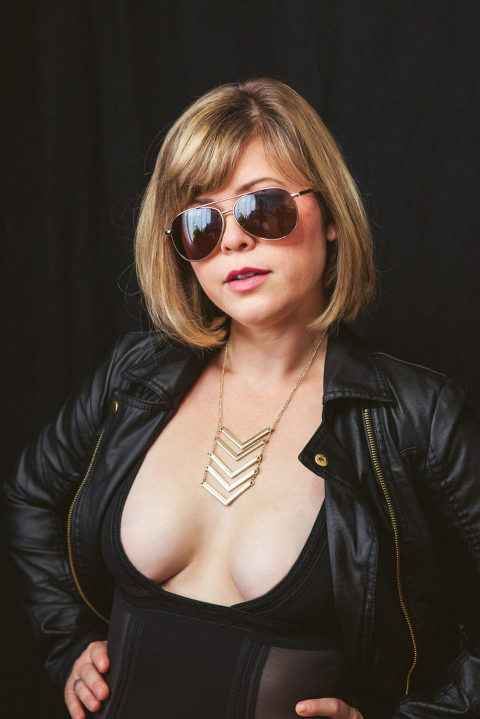 My first thought was to hit Ross because I knew they'd have inexpensive accessories.  As soon as I walked through the doors I saw this bad ass motorcycle jacket and knew that it just had to be the base of my look. It was a grand total of $17.Wow!! Thanks Ross!! Next up I went over to their lingerie section, not really thinking they'd have much, and found this very sexy shape wear piece for another $14. I love the sheer side panels of this piece and it's fucking sexy. Shape wear has come a long long way from the ugly, nude, body shapers of old.  I knew I had shoes in the studio that would work well with this look so I skipped over the shoe department and went straight to accessories. That little detail did save me quite a bit of cash. Most of us have a good pair of black heels in our closet already or a girlfriend who has a shoe obsession and would loan a pair that is perfect for most any boudoir look. Now, I do keep jewelry in the studio already and I knew that I had a gold necklace and bracelet that would look great with the gold details on the jacket. This was also a good thing because that was the one area where Ross was lacking even though that's what brought me in there in the first place.  Next time I'll find some costume pieces at Charming Charlies or Forever 21. The last item I grabbed was actually the sunglasses. I thought they added another bold element to the look. As a bonus was they were only $7. I spent a grand total of $38 plus tax on this look. I was seriously shocked and totally excited. Then there was the glitter…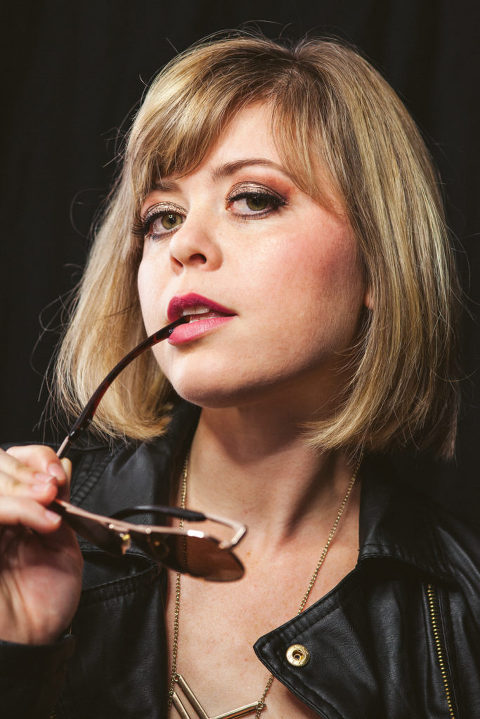 I was so excited about this look and I just kept seeing glitter as an element so I hit Micheal's Arts and Crafts and picked up 2 large containers of glitter. This is funny because I NEVER allow glitter in the studio. Like glitter and feathers are on the DO NOT BRING list when we talk styling. I totally broke this rule and am IN LOVE with the results. This session pushed me further out of my photography comfort zone and I couldn't be happier with the results. These are some of my favorite shots from the day. Leather and glitter really make for a good look!
When you schedule your boudoir session we'll set up a wardrobe consultation and talk about what looks will work to express who you are. Contact me today!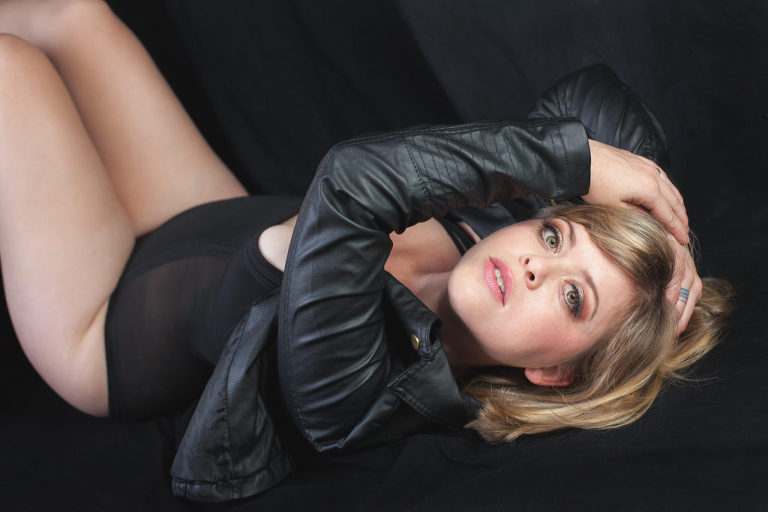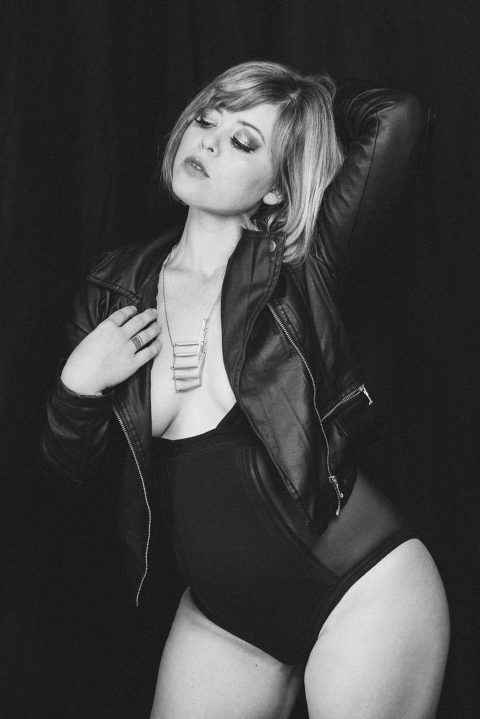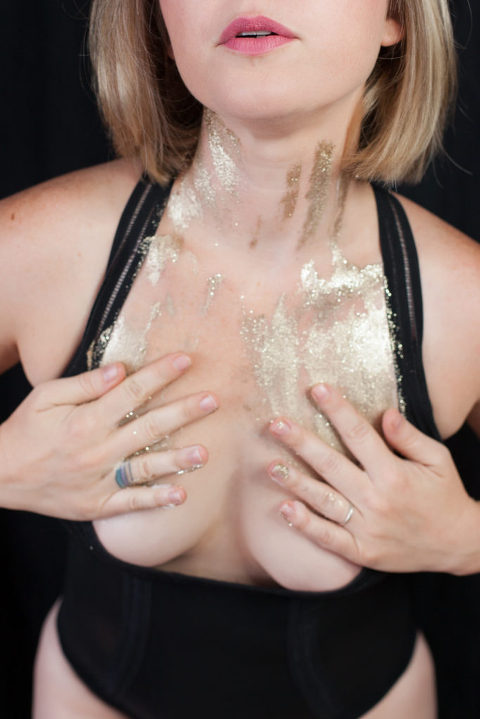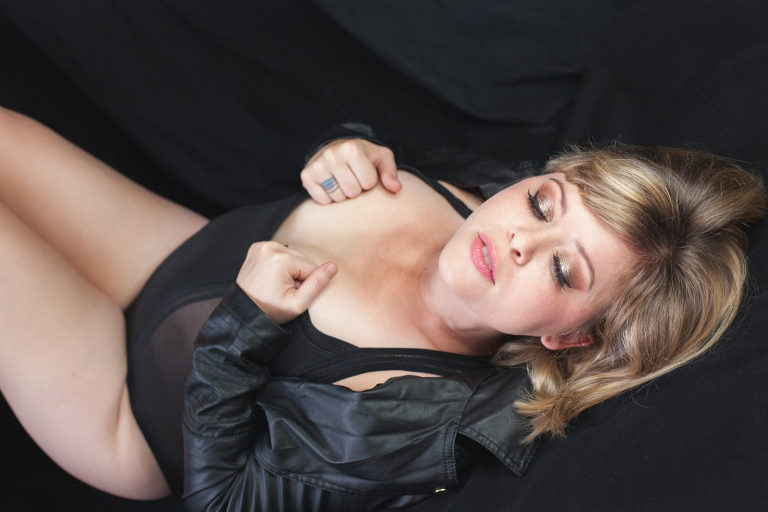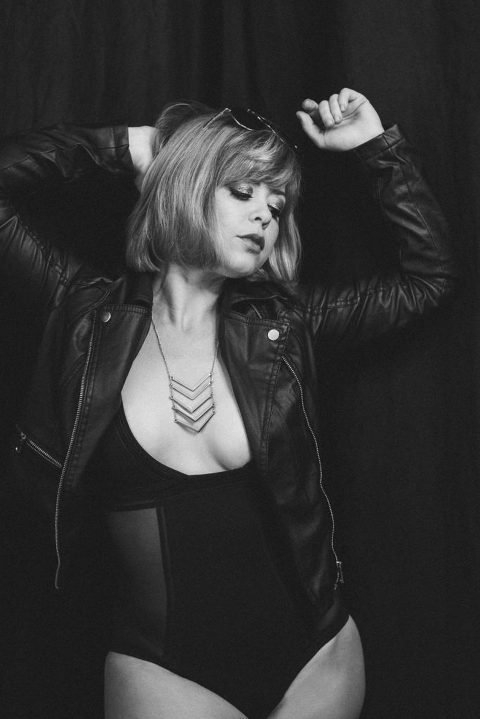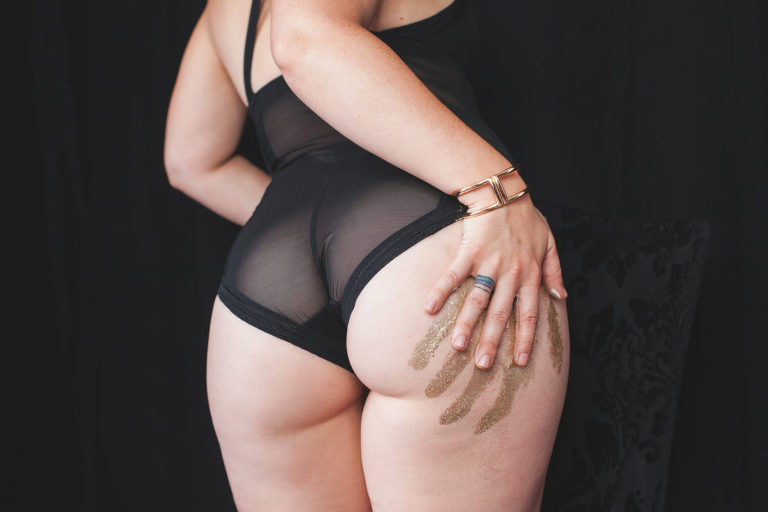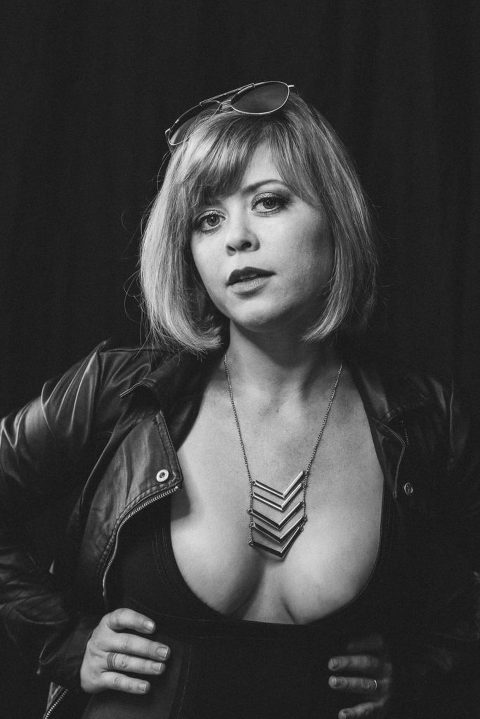 Richmond boudoir is located in Richmond, Virginia.