No I'm not suggesting we do a boudoir session at the DMV while you renew your licence. Though honestly that's what I think of when I see the DMV abbreviation. What it actually means is that I work with wonderful women throughout Virginia, Maryland and DC too. Today's blog features Miss K, one of my lovely DMV boudoir session clients.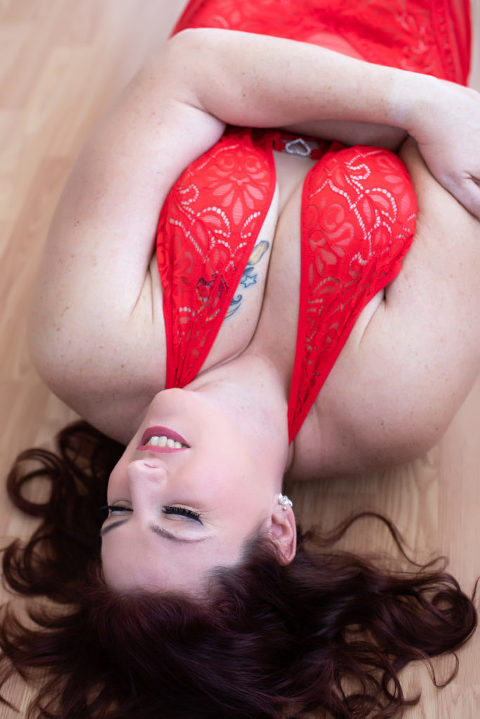 Miss K made the trek down to see me from Maryland. I love when people travel to me because they want to work with me specifically. It's not like there are no other DMV boudoir photographers out there. When someone travels for your work it's a real honor to work with them. I got to spend the day learning about her life and her journey to where she is today.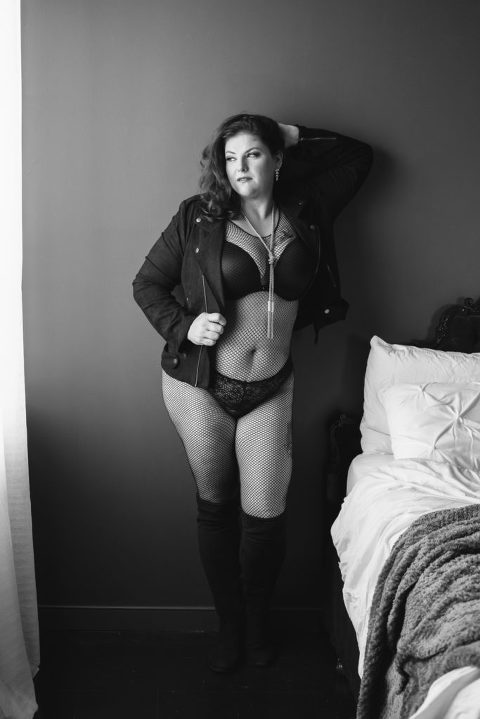 I have to admit I love how a leather jacket can change up a lingerie look. This one was perfect with the body stocking she brought. I really felt like it hit the style mark for her badass self.
Miss K has been through a rough few years physically. Even having to learn to walk again! She has managed to find a way to loving her self through it all. She could have easily turned and hated her body for "all it was doing TO her" but rather she chose to love and nurture her body in it's time of need. I love seeing her Friday selfies in my Facebook group where she is hitting the gym and improving her strength. Getting the rest she needs when she needs it and being kind to herself. Her self care game is strong. I don't know how you weather so many physical trials if it's not. Learning about her journey has been inspirational for sure. I'm so glad I had the chance to work with her.
If you're ready to get more information about doing your own boudoir session simply fill out my contact form here and we'll get up a time to chat.
Not quite ready for a session obut want to join my group of kickass ladies who are supporting each other on our journey to self love? Head over to Facebook and request to join the VIP group.