This summer I had the opportunity to get out of the studio to play and this James River Boudoir Session was a creative boost. I love being down at the river! I love getting outside in the fresh air. Getting to photograph a client down there was such a fun, creative, experiment. I know that most of what I share on the blog is studio work so I hope you enjoy this change of pace as much as I have.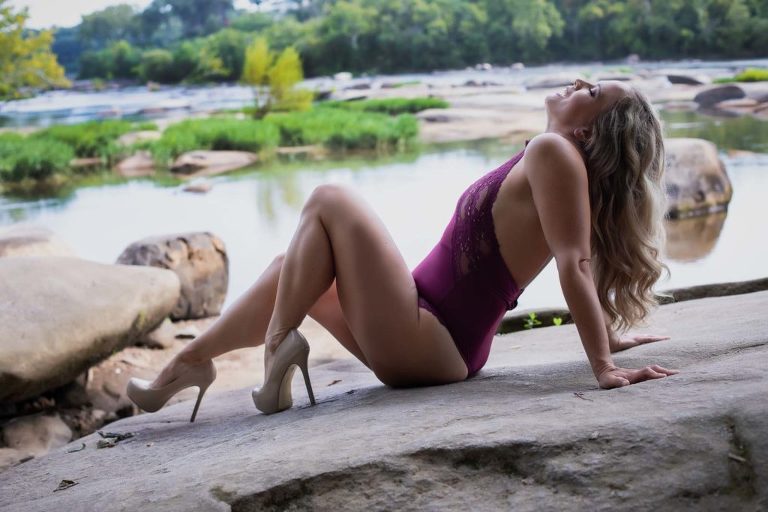 This was Miss A's third session with me. We collaborated to come up with something new and different for her session. Something that would get us out of the studio too. She is a nature lover and was beyond thrilled at the idea of heading to the James River for her boudoir session. As a bonus this session was a celebration for her. She has been on a fitness journey this year and wanted to capture her progress. I love when returning clients want to step outside of their comfort zones and do something different. It allows me to stretch myself creatively and the sessions are always inspiring.
I was photographed by my dear friend Heather at Clearwater Boudoir back in April. Getting out on the gorgeous sandy beaches of the gulf coast of Florida inspired me to take advantage of RVA's own beautiful river. Next summer I'll be taking my team to Virginia beach and the Outer Banks for boudoir sessions. You won't want to miss those! I'm also trying to work in a Florida trip too so be sure to get on my email list to get travel info when it's available.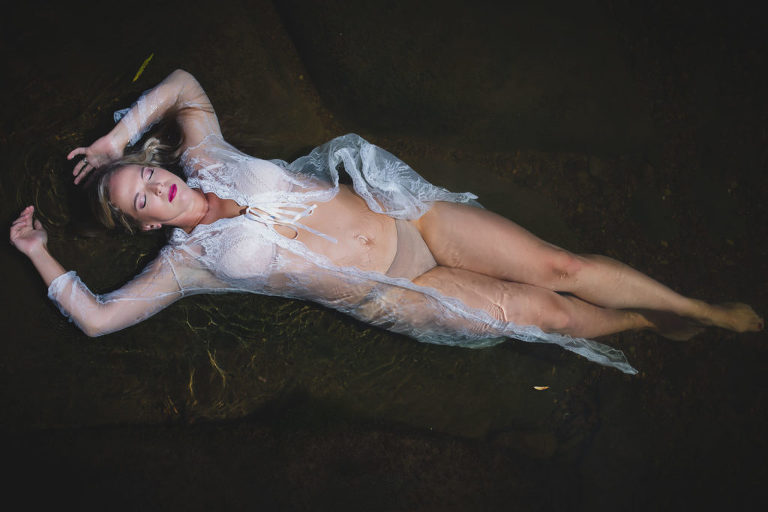 Wardrobe details:
We kept her styling romantic, natural and uncomplicated since we were headed outdoors. Of course we had to work in a bikini for that beachy vibe I love so much.
Makeup was done by the lovely Emily Steele.