The reasons my clients come to me for a boudoir session are as varied as my clients themselves. For some they want a sexy gift to give their lover. Other's it's to celebrate a milestone birthday, weight loss, marriage, divorce, or (one of my favorite reasons) just because they wanted to do something outside of their comfort zone. They wanted to step out and do something that was just a little scary and exciting. Some want to see what their partner sees. Others don't feel so beautiful in their day to day lives and they just want the opportunity to reconnect with feeling sensual, beautiful, seductive and feminine. What ever the reason you decide to do your session know that I can not wait to work with you to make your dream session a reality. I love my job (it's the very best job in the world for me) and I can't wait to do for you what I've been doing for my clients for nearly 10 years. A boudoir photography session is exciting, it's out of the norm for most of us and it's a great way to get back a sense of confidence that maybe you've lost touch with. Starting your boudoir journey is as easy as emailing me and starting a conversation about what your session could look like. Email me today and let's start challenging that comfort zone of yours.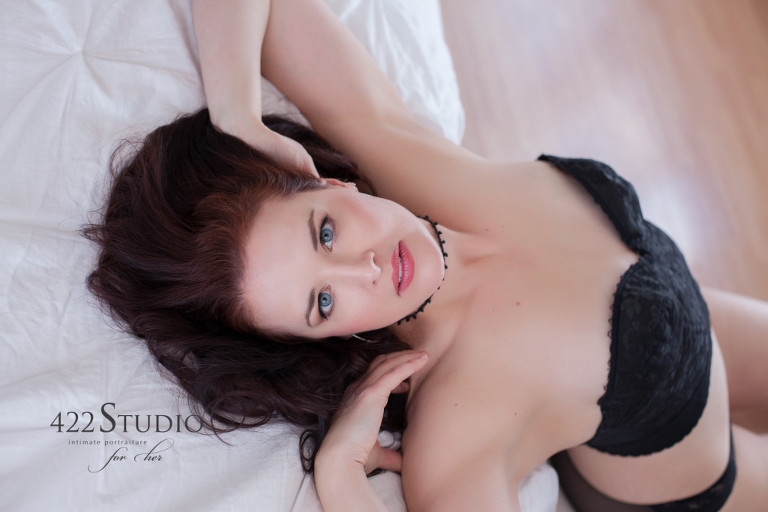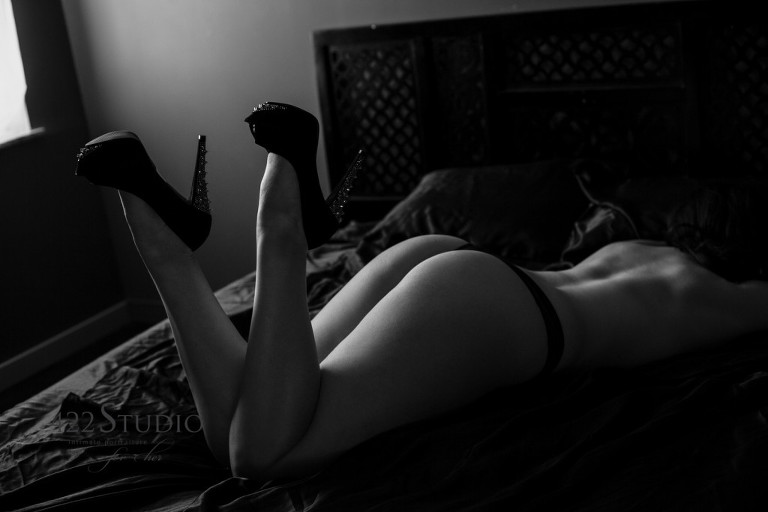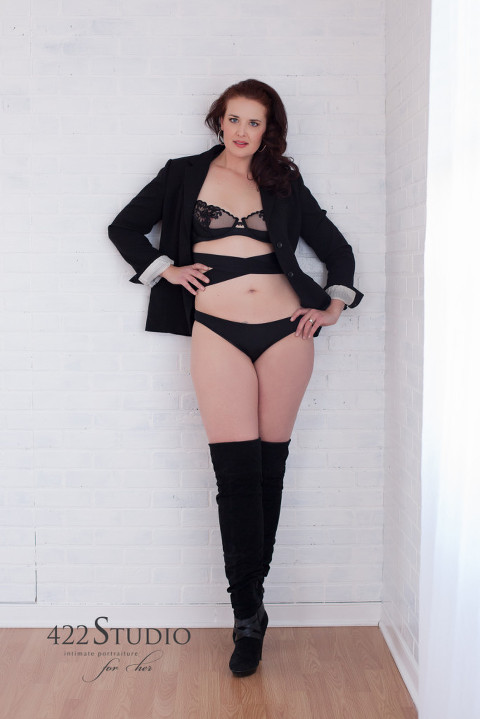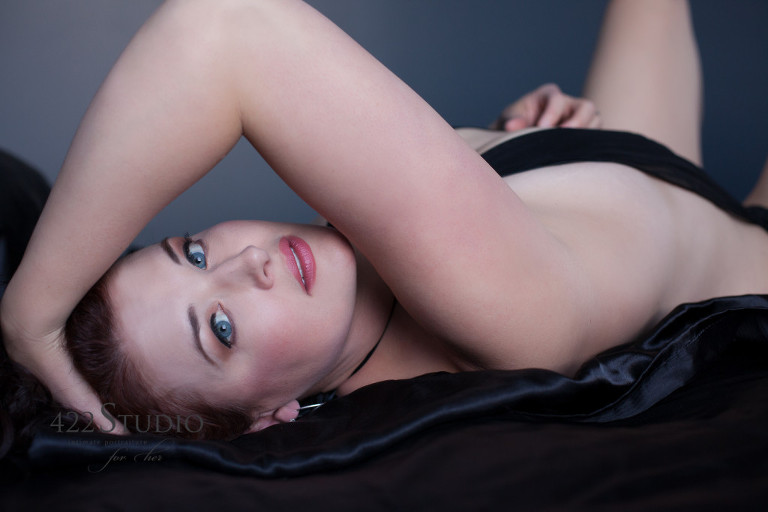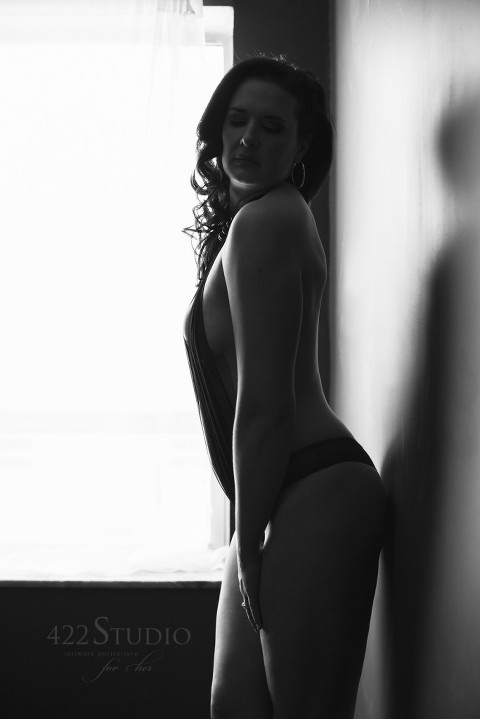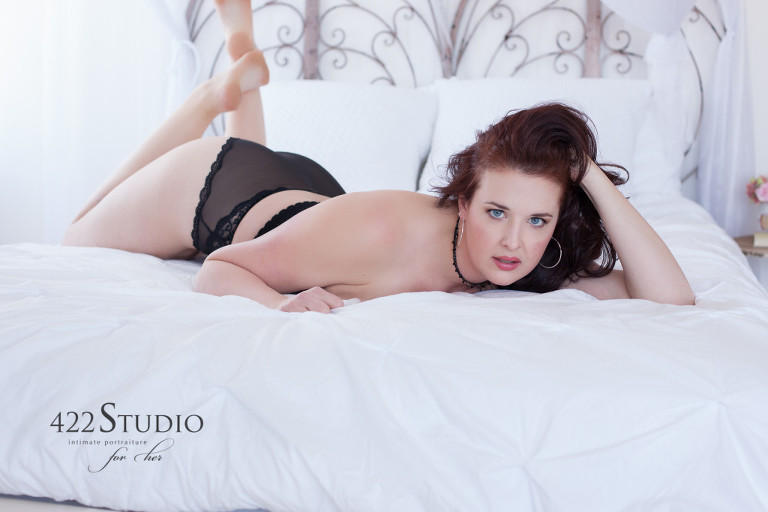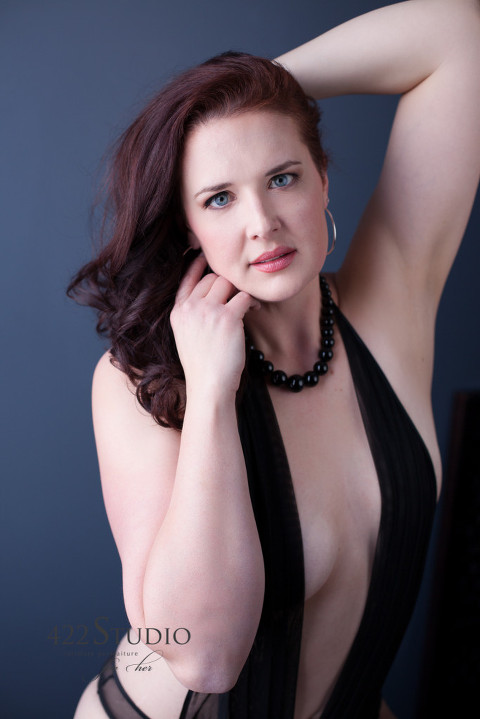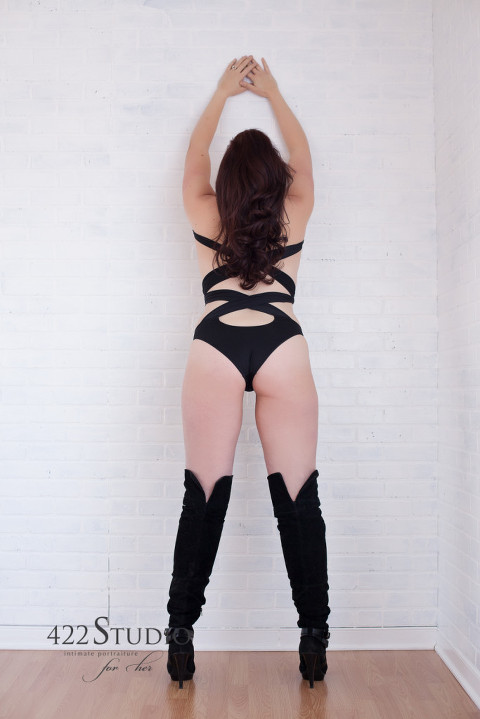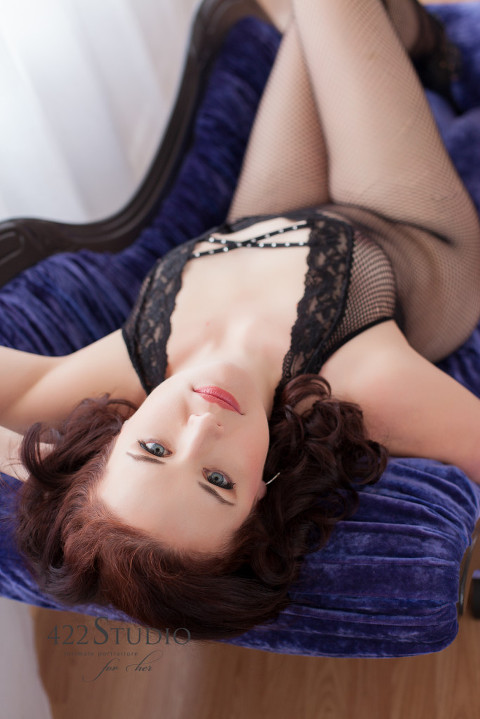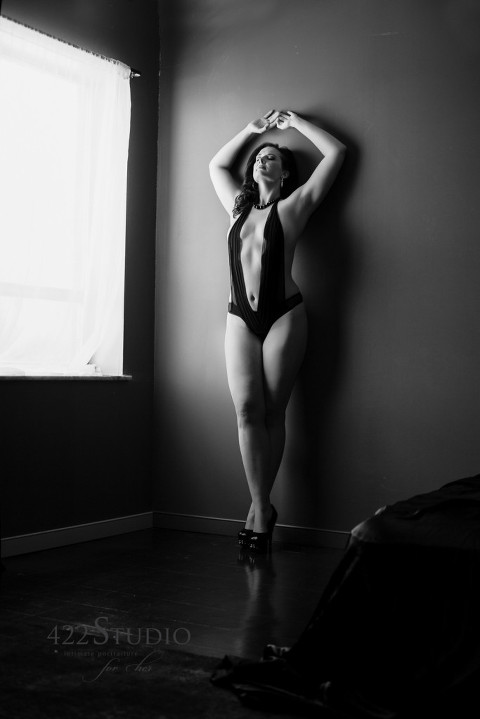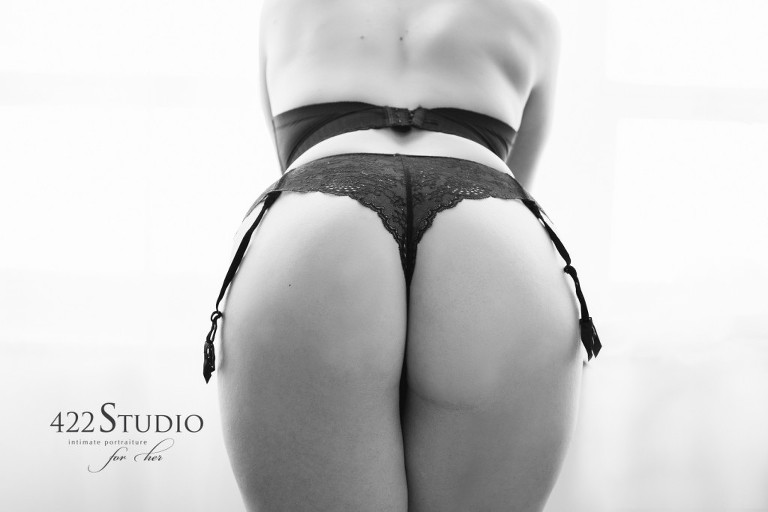 I don't have all of her wardrobe info but that super sexy crisscross number and black bodysuit are from Frederick's of Hollywood.
Body stocking I believe she said is from Taboo in Richmond. They've also started carrying the Hauty line of lingerie which is indeed HOT.
422 Studio is located in Richmond, VA's near west end.  I've been in business since 2007 and I keep an all female team for your comfort. I only share images from sessions of my super awesome clients who are willing and able to share. My super awesome clients who can't share don't let me and that's fine too. I respect your privacy.
I look forward to meeting you.
Ginger
422 Studio