Oh ladies!! I am in completely in love with this new look and I think we should do it for your session too. Allow me to introduce a new styling option for you, the wet t-shirt look. It is so simple yet so completely sexy. Try this look instead of our sheet set. Want to test it out? I'm doing a Wet T special on December 9th in the studio. Scroll down to the bottom for the info!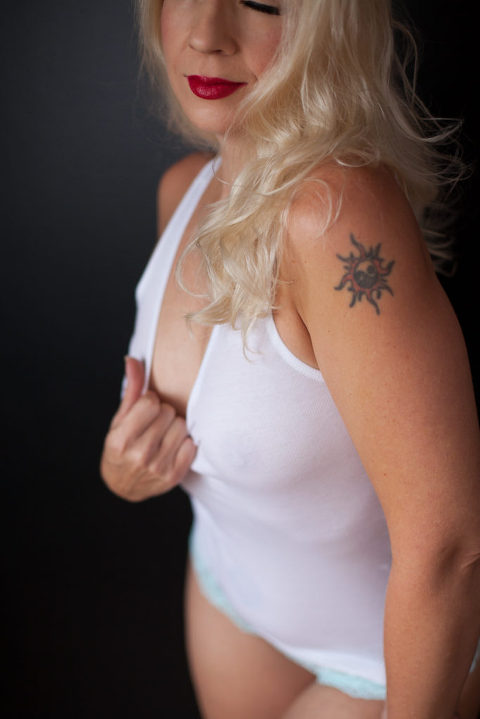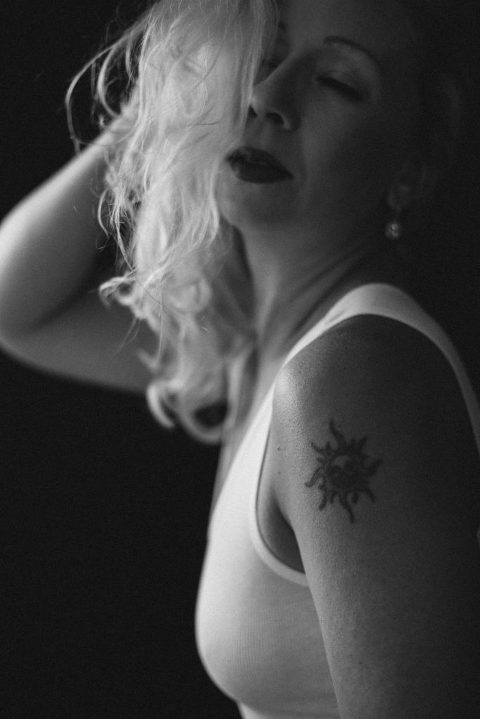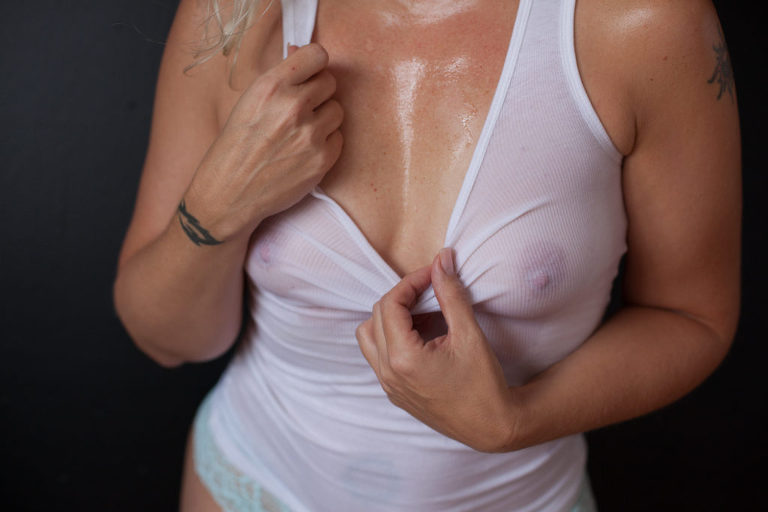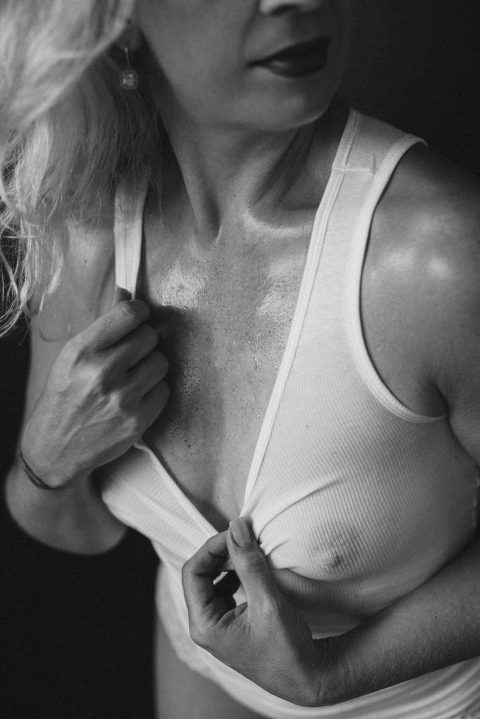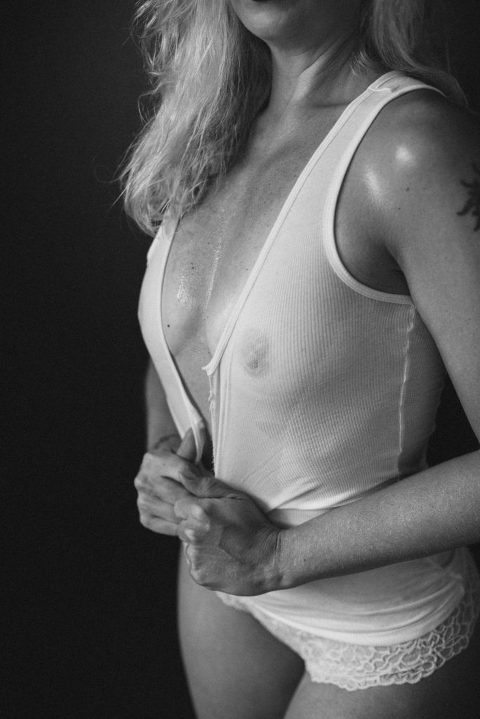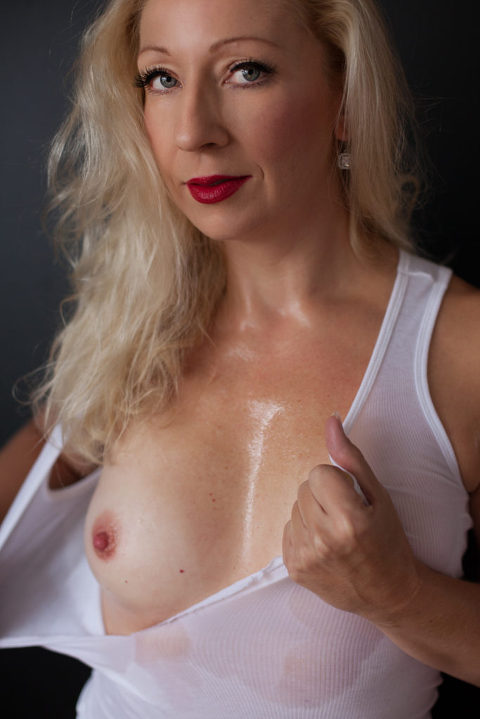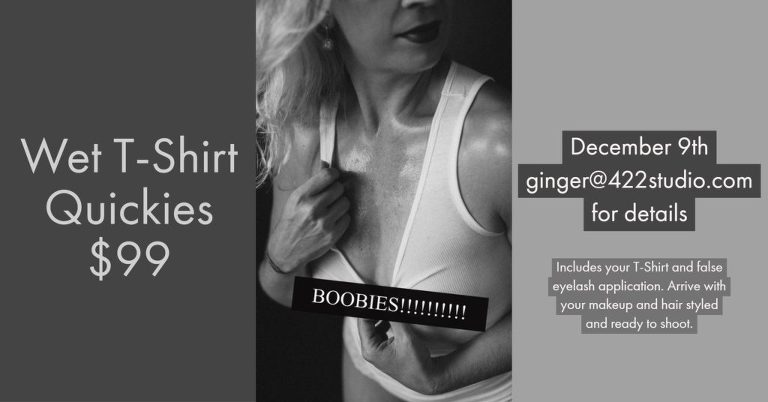 Looking for something a little on the naughty side to give for Christmas this year? Maybe you want to plan extra early for Valentines Day? Then sign up for your space in my Wet T-Shirt Quickie Sessions. I'll supply the T-Shirt you supply your sexy self.
These are marathon style, mini-sessions, which will give you about 20 minutes of camera time plus time to select and order your favorite images and products the same day. Limited spaces available! December 9th ONLY!!! Email me today to reserve your space and request a product guide.
I can't wait to help you get sexy at your very own boudoir session.
See you soon!
Ginger