Again don't take my word for it.
ME: What would you say to another women who was considering doing a session with me?
MISS K: Don't worry about how old you are or how much you weigh. Feeling confident, sexy and beautiful is for everyone.
That's right! It's for everyone. You are not to old.
When Miss K came to the studio to be a part of my studio Ambassador program I was super excited. A. because I'd worked with her 8 years prior and I LOVE having the chance to see clients again years later. And B. because she answered my call for women over age 50. I photograph women over 50 on a regular basis but rarely get a chance share their images.  Hence my asking specifically for this gorgeous group in my call. One of my goals in my boudoir photography work is to show women at various stages in life in all their beauty, as they are, TODAY. Not 10 years younger or 50 pounds lighter, fitter, tanner. Nope!!! Right now! Right here! As you are, so shall you be seen.
I personally think a humongous part of why we as women tend to fear aging is that we seem to not exist publicly after age 40. Maybe not you and me specifically but we are rarely represented  as sensual, vibrant, sexual beings post 40. The portrayal of women largely goes from hotties in their 20's to the subdued soccer mom and on to safe grandmas. There are so few "hot moms" and even fewer "hot grandmas" or even just seriously gorgeous women over 40. There is not enough representing the middle in TV or major ad campaigns. Seriously!!! Why? The women I know in this age group (which is most of my friends since I'm going to be 45 this year) still got it. We are still sexually active, still sultry, still sensual beings and still wanting to be seen.
Ladies I'm here to tell you I see you!!! I see you and you are more than the labels you have acquired to this point. First and foremost you are a radiant, sensual, woman. Let's let her shine. Bright!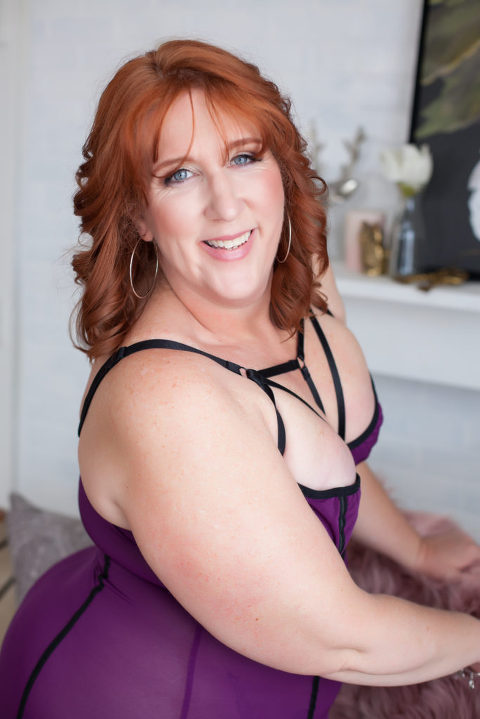 Want to read more of what Miss K had to say about her day? Following all of her hotness is her Ambassador interview so scroll to the bottom to read more.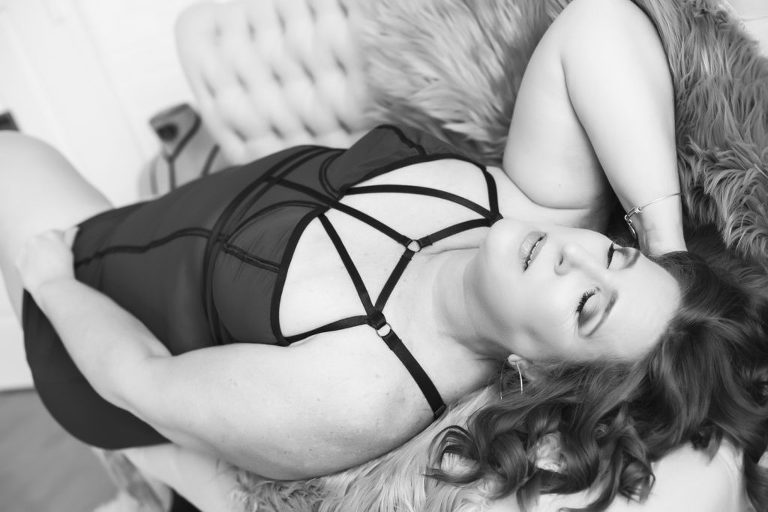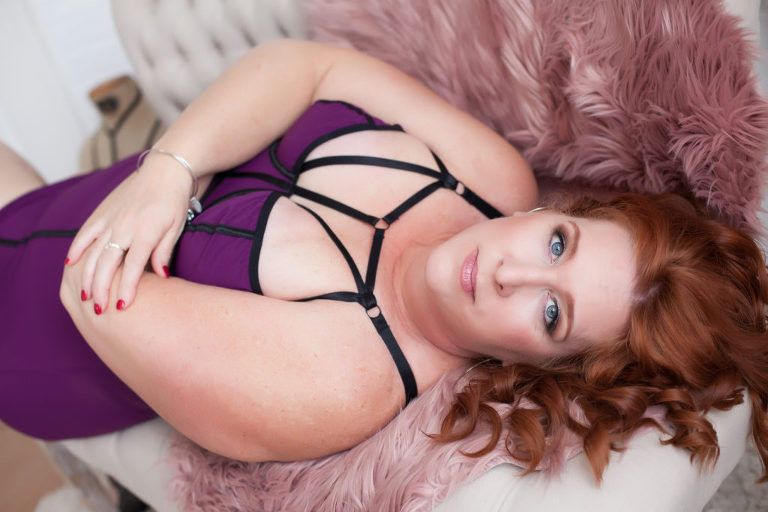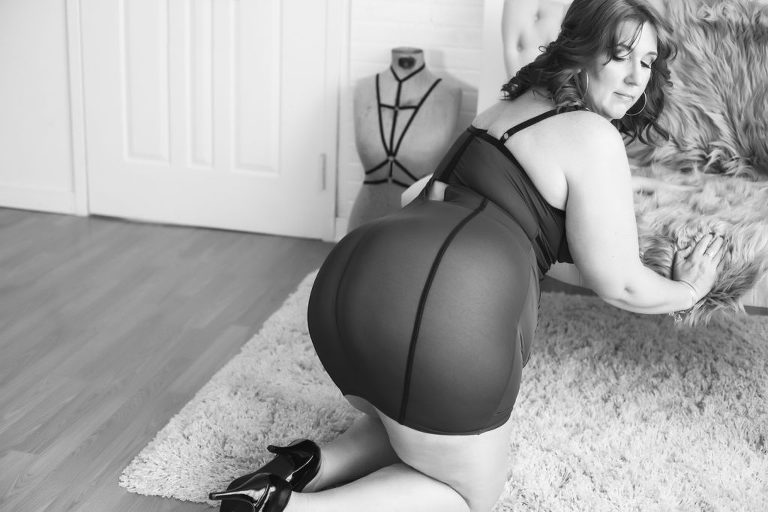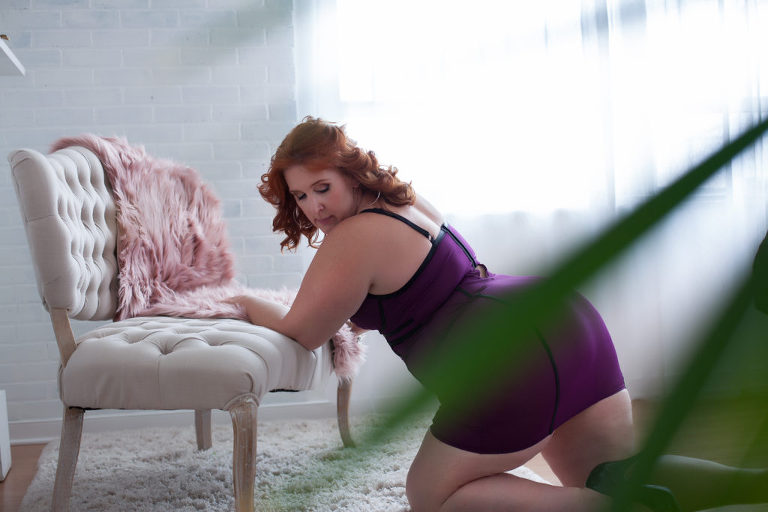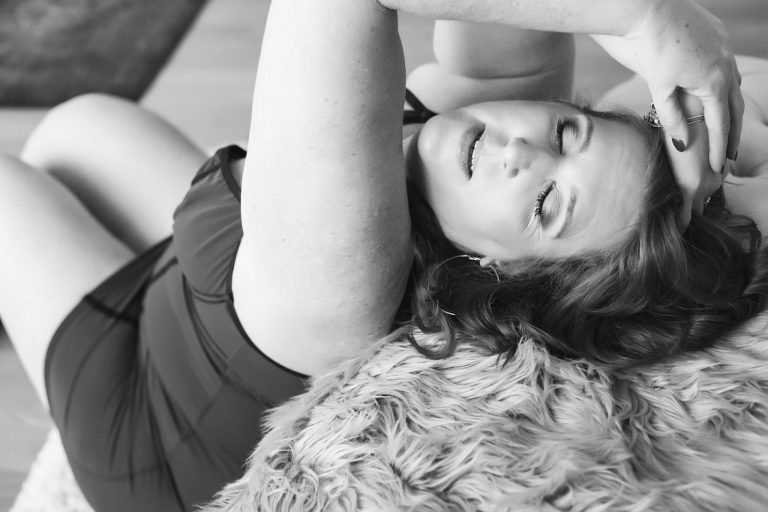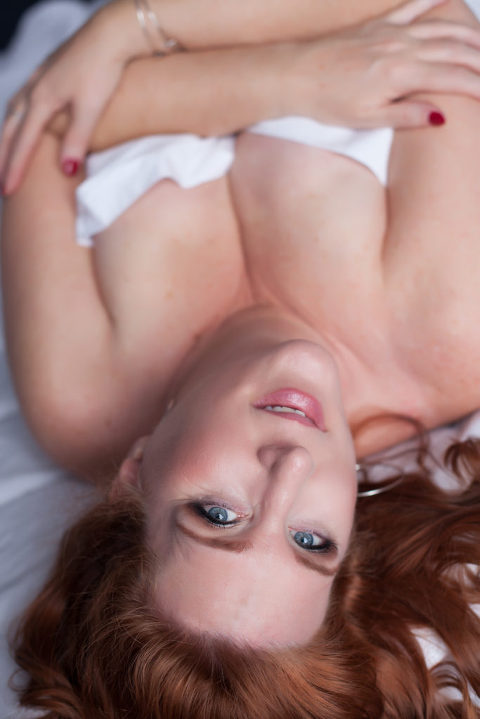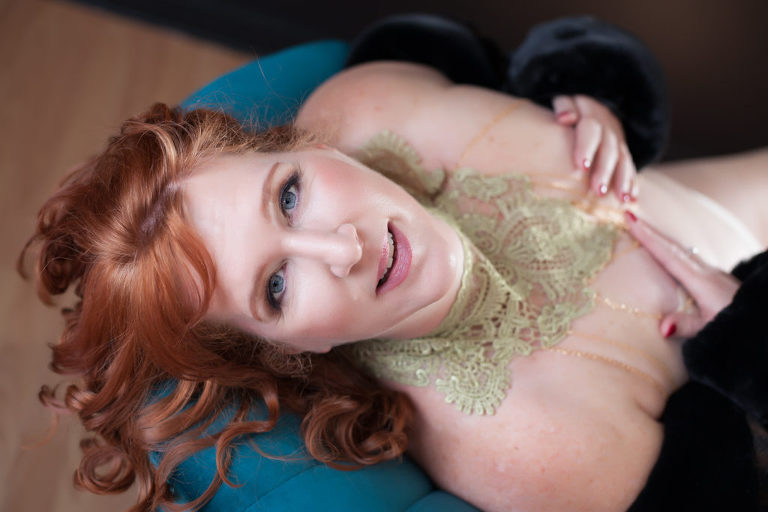 This beautiful necklace/body chain is part of the studio accessories closet and available for you to use at your session.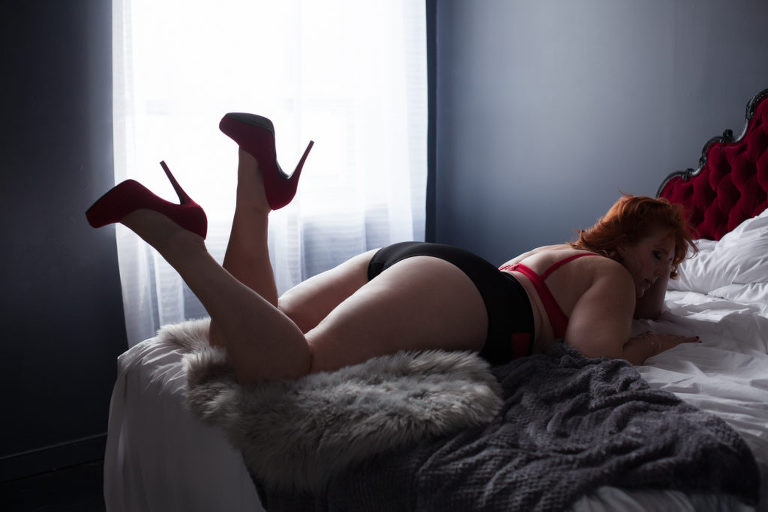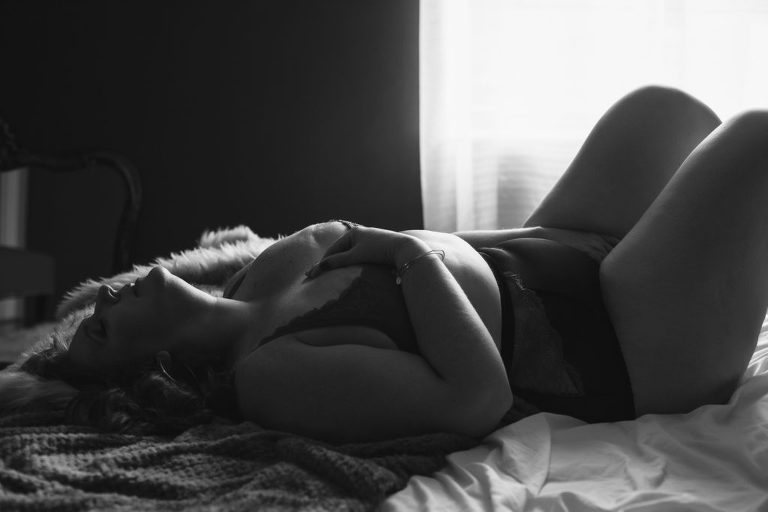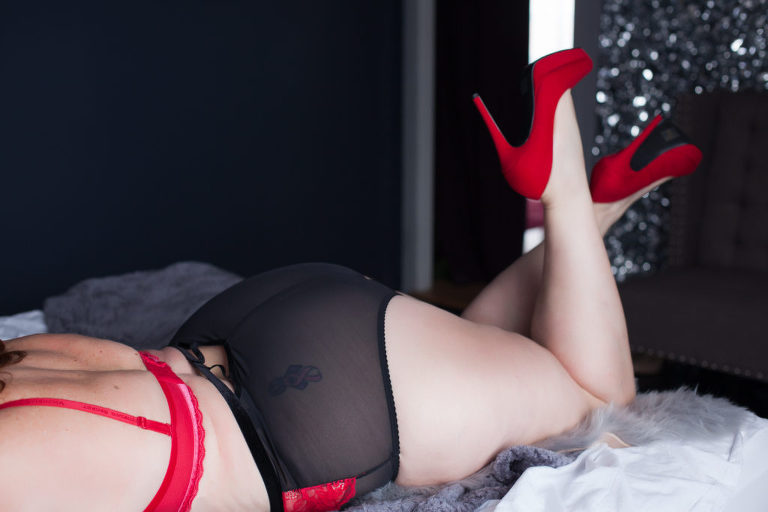 Me: Favorite piece of lingerie you brought for your session?
Miss K: My absolute favorite lingerie item has to be the plum colored chemise from Torrid. I love the black cage on the bodice and how comfortable it is.
ME: Why did you pick me for to be your photographer?
Miss K: I love your work and have wanted my own Tushy Tuesday photo for a few years now.
ME: What prompted you to do an Ambassador session rather than a private session?
Miss K: I was following your posts and reminisced about how much fun I had when you did a Pinup photo shoot for me almost eight years ago, then you posted that over 50 models were still needed, that was all it took for me to say yes. I am already thinking about when to schedule the next one.
ME: What were you nervous about coming into the session?
Miss K: Believe it or not, I was most worried about falling over in my shoes!
ME: What was something you did to calm your nerves before your big day?
Miss K: I went shoe shopping because my feet would not cooperate with the shoes I had planned on wearing.
ME: What would you say to another women who was considering doing a session with me (Muse or private)?
Miss K: Don't worry about how old you are or how much you weigh. Feeling confident, sexy and beautiful is for everyone.
ME: What did I do for/with you that was most helpful?
Miss K: Having you mirror my breathing while shooting was extremely helpful to me. I seemed to hold my breath and focusing breathing helped more than anything.
ME: How did you feel when you left the studio the day of your session?
Miss K: Glamorous and sexy is the first thing that comes to my mind. I received many compliments the rest of the day.
ME: What is the best thing you took away from your session?
Miss K: Self confidence.
ME: What could I have done better?
Miss K: I can't think of anything you could have done better. I walked away extremely satisfied with the experience. I had fun and was comfortable, what more could anyone ask for?
As you can clearly see age isn't a factor in whether or not you can do a boudoir photography session. Well other than being 18+. Our beauty evolves as we age but it does not evaporate and we are still worthy of being admired.
And now some of my favorite quotes by some fabulous ladies.
'The weird thing is, you get more comfortable in yourself, even as time is giving you less reason for it. When you're young and beautiful, you're paranoid and miserable. I think one of the great advantages of getting older is that you let go of certain things.'- Helen Mirren
"We live in a youth-obsessed culture that is constantly trying to tell us that if we are not young, and we're not glowing, and we're not hot, that we don't matter. I refuse to let a system or a culture or a distorted view of reality tell me that I don't matter. I know that only by owning who and what you are can you start to step into the fullness of life. Every year should be teaching us all something valuable. Whether you get the lesson is really up to you." —Oprah
"I'm baffled that anyone might not think women get more beautiful as they get older. Confidence comes with age, and looking beautiful comes from the confidence someone has in themselves." -Kate Winslet