I have been terrible about blogging lately. April was a crazy busy month for me and I just didn't have to brain power to sit down and come up with something creative to say. It would have looked like "Hey check out this gorgeous client" followed by a handful of pictures. May is also busy but I decided I wanted to take the time out to share some recent boudoir photography sessions.
This amazing woman contacted me some time ago wanting to do a boudoir session and as all to often happens, life got in the way (in a big way) and she waited to do the session. When she finally had the chance to come in to meet me for her style consultation I knew pretty much right away that we were going to hit it off and that not only would she have a great session but that I would get something big out of working with her. You see I get the opportunity to hear the stories of the women I work with and each one of them helps me grow not only in my craft but in my understanding of other people. Some of them have such incredible personal stories that hearing them helps me to better understand what it might be like to walk in someone else's shoes. I feels good to connect with a client. I also like when I can help her see herself differently and, in many cases, in a more positive light. It makes my work so fulfilling.  This particular woman is a total badass. Not only is she a mom (which is a huge job), she's a cancer survivor and on top of that she is a triathlete and all around impressive woman.  Managing a family is hard work. I can't even imagine being motivated enough to participate in multiple marathons and tri's on top of that. I'm so not the running type that it's beyond comprehension to me. Surviving cancer not once, but twice and still being sane and able to pull off being an amazing athlete just leaves me so inspired.
Thank you Miss D for allowing me to photograph you. I really enjoyed working with you and I'm glad we've become friends.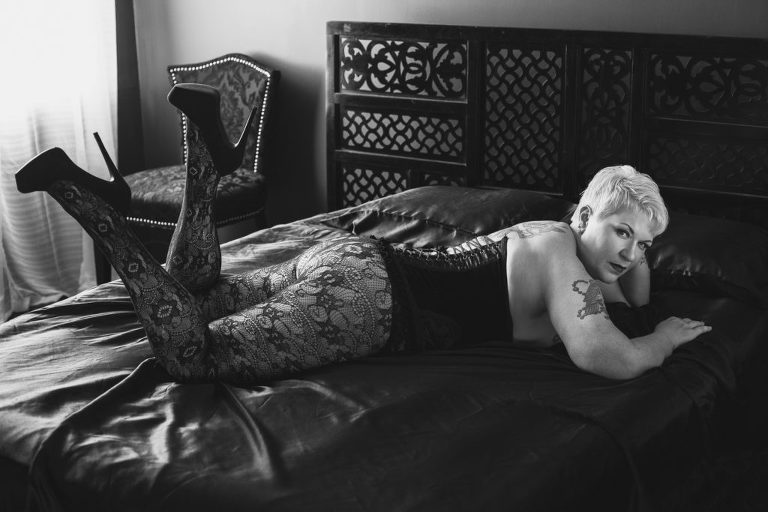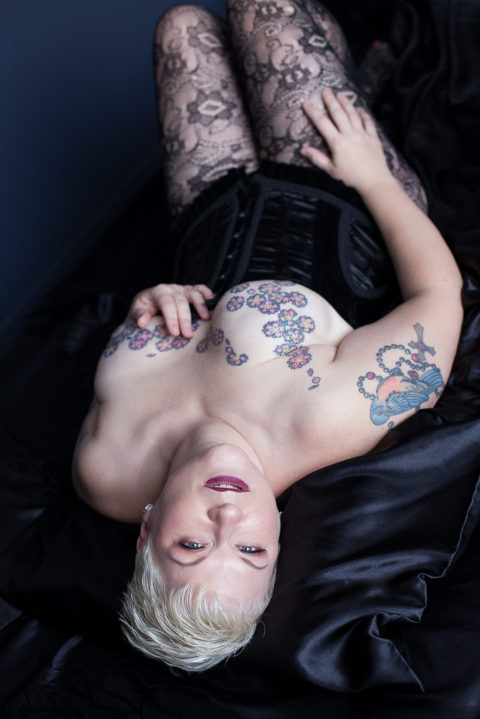 Also I know I'm going to get asked about her mastectomy tattoo. It was done by Amy Black Tattoos in Richmond VA. Check out her work and her organization Pink Ink for more information on post mastectomy tattooing. Her work is amazing and life changing for so many women who've been touched by cancer.
More pictures from her session are in the slideshow here. If you're on mobile they're already showing for you.
Apologies, but we were unable to find what you were looking for. Perhaps searching will help.
Ready to schedule your boudoir session? Contact me today and let's plan your perfect session.