My Virginia boudoir studio has focused on women's portraiture for over a decade. It's what I love to shoot. Working with women brings me a great deal of joy. Seeing each of you leave your session feeling powerful, beautiful and confident makes my job the best ever. When Miss A came in for her session I was so excited. She signed on to do a Model For A Day session so I knew going into it that we would end up sharing images. She had told me she was bouncing back from a rough couple of years and had worked very hard to get back on track. I knew she'd be my kind of client, a badass, right off the top. She is fearless and fierce and we captured some of my favorite images of the year. Now I'll shut up and let you read her words about her session experience.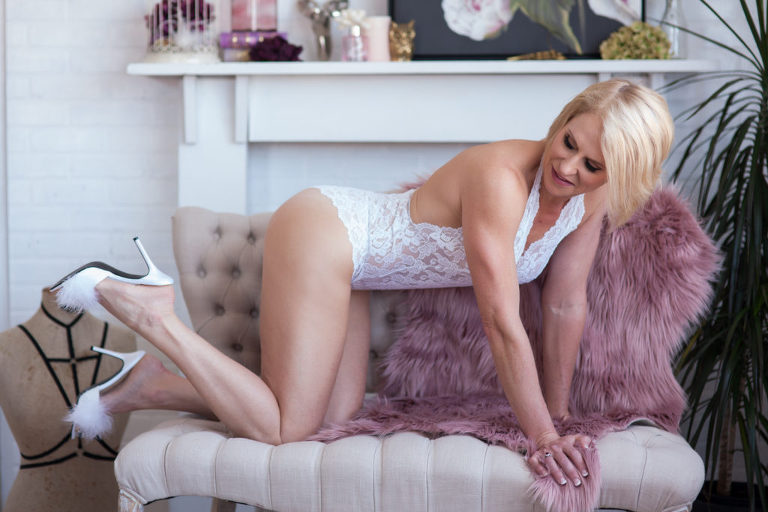 Q: Why did you pick me for to be your photographer?
A: I looked at several boudoir photographers but your website and your photos appealed to me the most.  I liked your use of lighting and every picture seemed to accentuate their strongest assets.
"I can remind myself daily that I am strong and beautiful."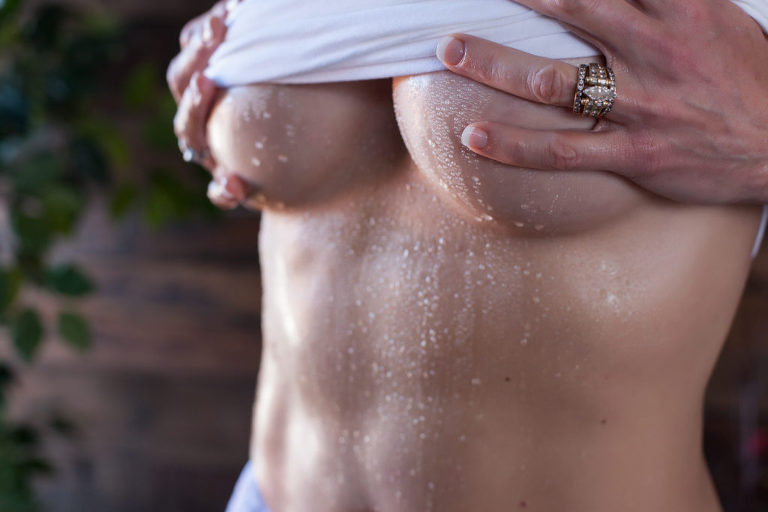 Q: What prompted you to do a boudoir session?
A: After going through a rough divorce in 2012 and losing my best friend unexpectedly, my self confidence took a tumble. It was 3 more years until I began to feel normal.  I have since gotten myself into shape and wanted to capture my success in photos so I can remind myself daily that I am strong and beautiful. It also was a great Christmas gift for my (now) husband!
Q: What was something you did to calm your nerves before your big day?
A: I thought about having a mimosa but decided not to. I just had a nice hot shower, loofah'd my whole body and said "chin up girl, have fun!".
"GO FOR IT!  It will be the best thing you do for yourself."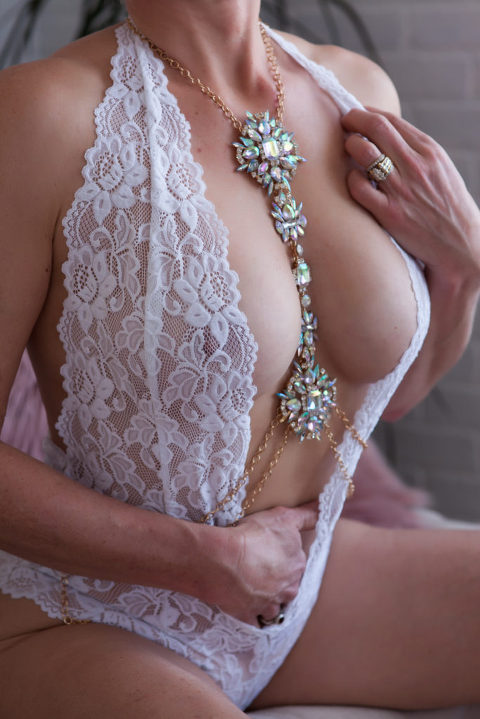 Q: What would you say to another women who was considering doing a session with me?
A: GO FOR IT!  It will be the best thing you do for yourself.  Relax, let Ginger lead you through it and have fun. Every inch of every body is gorgeous and this is your time to celebrate YOU!
Q: What did I do for/with you that was most helpful?
A: Made me feel completely at ease and at the same time sexy!
Q: How did you feel when you left the studio the day of your session?
A: AWESOME…empowered….sexy…. and a bit tired.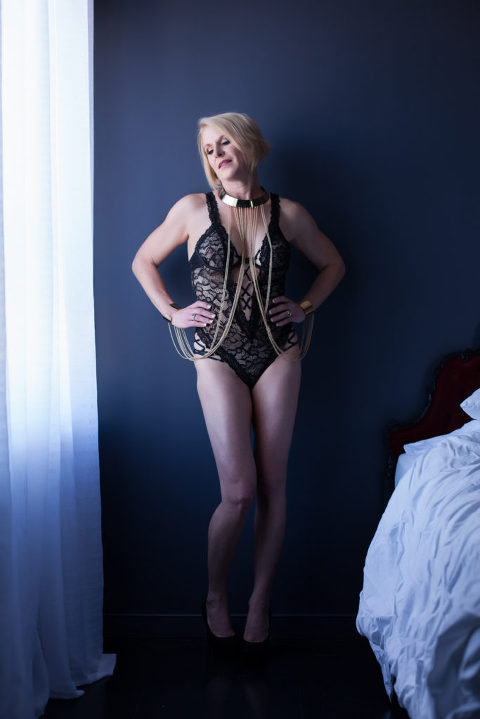 Q: What is the best thing you took away from your session?
A: How fun it was to feel confident and proud of the work I have done.  I wanted to do it again!
Q: What could I have done better?
A: Not a thing… but I do still want lessons on make-up  LOL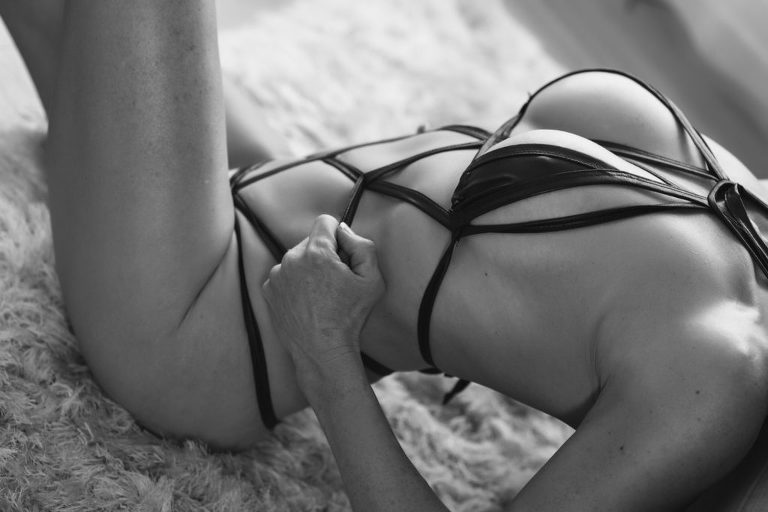 Q: What is your favorite piece of lingerie you brought for your session?
A: The strappy black one
I welcome you to visit my Virginia boudoir studio. We host events in the studio several times a year. Join my Facebook VIP group to see when events are happening. Set up your own session consultation to get more information. Simply fill out my contact form here. I look forward to chatting with you.