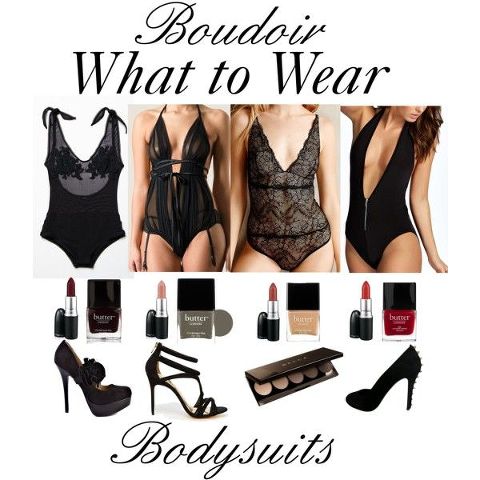 As part of your boudoir photography session with 422 Studio you'll receive lots of style guidance. We will do a style consultation to help you select wardrobe pieces that reflect your personal style as well as the visual aesthetic you're hoping to achieve in your images. One of my favorite wardrobe pieces is the bodysuit. They come in such a wide variety of styles, cuts and fabrics that finding one to suit your personal style is easy. Pairing them with a sexy stiletto is always a good look. Whether you're doing our Petite, half day, Session or the Deluxe, full day pampering, Session adding a bodysuit to your wardrobe adds great variety to your images.
Happy shopping!
Ginger
Click the link to visit my Polyvore page and find links to all of the outfits in this post.
422 Studio offers boudoir photography services from our Richmond, Virginia studio. Specializing in boudoir photography for women and couples boudoir. Serving Richmond, DC, Williamsburg, Norfolk, Virginia Beach, Charlottesville, Fredericksburg and beyond.
Voted Best Bridal Boudoir Photographer by Richmond Bride Magazine.