Richmond, VA Boudoir Photographer
Oh hey Richmond! How ya been? I figured it's been a minute since I've properly introduced myself  here so Hello!! I'm Ginger, your boudoir photographer, sexiness guide, confidence groomer. Now you know my name so let's dive in a little deeper so you can get to know know more about me before you let me photograph you in your lingerie. Where to start? How about I just throw out little random details about who I am and where I'm coming from? Ok, here goes!!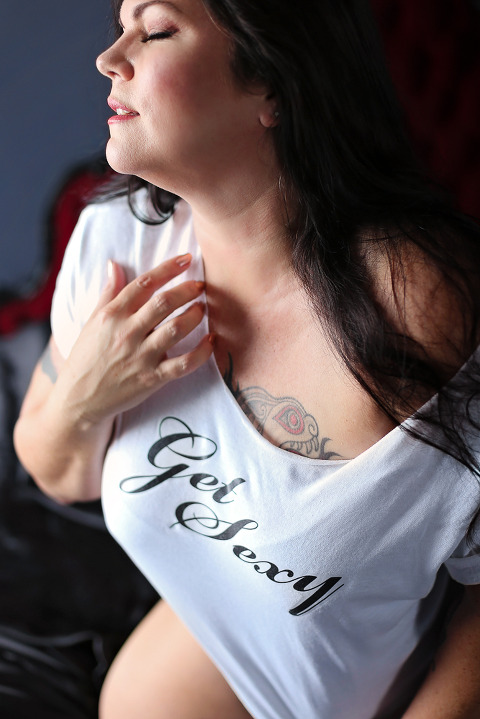 I'm going to be 45 this year and that is both scary and exciting. Not everyone gets to roam the Earth that long so I'm going with 45's a good thing! That and I feel so much more at peace in my world than I have in the past so yeah 45 is gonna be big.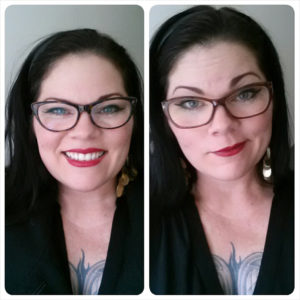 I'm a mother of 3 and a step mom to 4. I got my first step kid with my second marriage and my other 3 with my current marriage. When people ask me how many kids I have and I say 7 they look at me like I'm nuts. It's a lot to keep track of, even for me. It's gotten to the point where the kids all know if I'm looking at them I'm talking to them and no it doesn't matter who's name I just called you. Small army chaos for the win!!! Being a good mom is honestly one of my proudest accomplishments. I made people!!! 3 times! My kids know I adore them. They are my reason for doing anything worth a shit with my life. Really! Without them I'd live in a tent on the beach….wait that doesn't sound so bad either haha.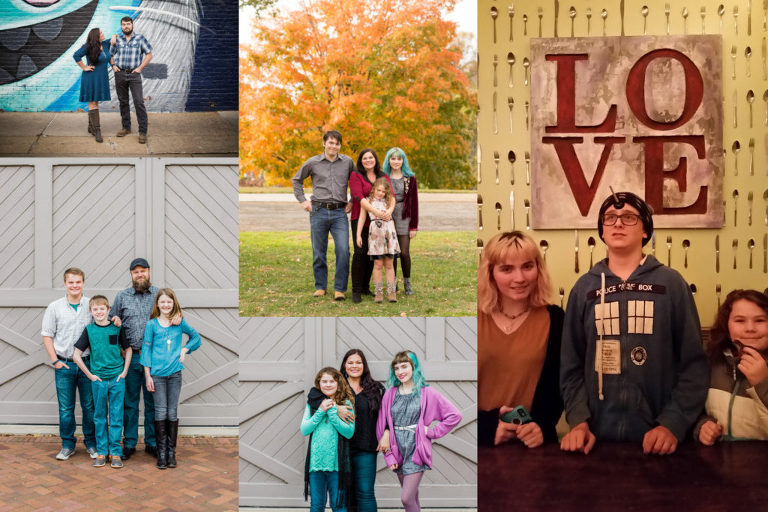 Oh yeah I've been married 3 times and yes third time is a charm!!! It took me this long to figure out who I am well enough to be able to find a partner who can roll with me.  We have a lot to keep up with and that's ok! He does a fantastic job of walking by my side through all of the crazy and all of the joy that comes into our lives. I'm pretty dam lucky and so is he. It's amazing to me that two people can be so well suited for each other. He brings out the best in me, even when I'm feeling at my worst. All the mushy, lovey, gooey, feels.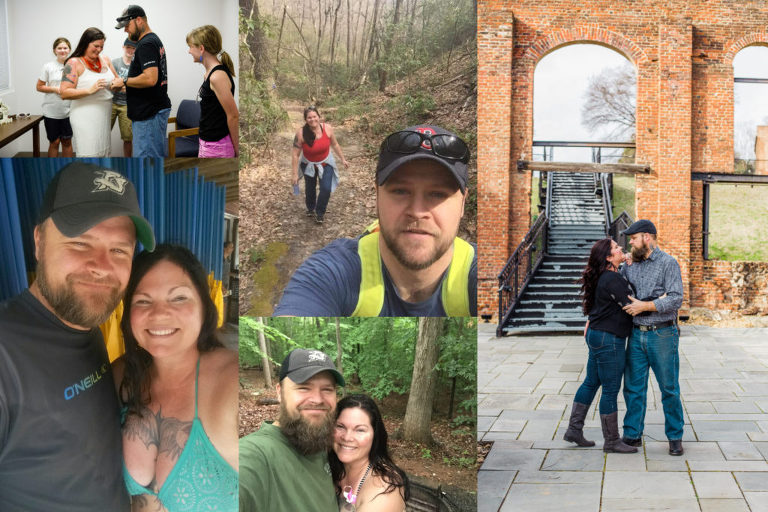 I love being on the ocean, in the ocean and on the beach. The more blue the water the happier I am! My retirement plan involves ocean views and sea turtles.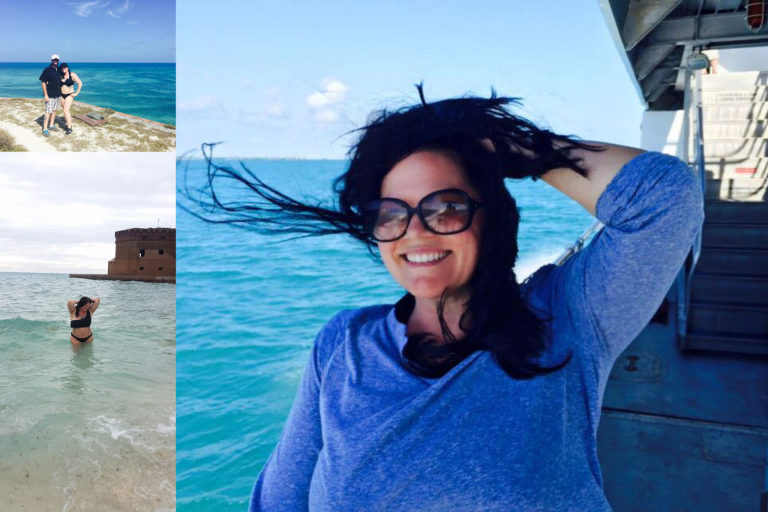 I also love getting outside camping and hiking and Virginia has so much to offer in this department. I love living here!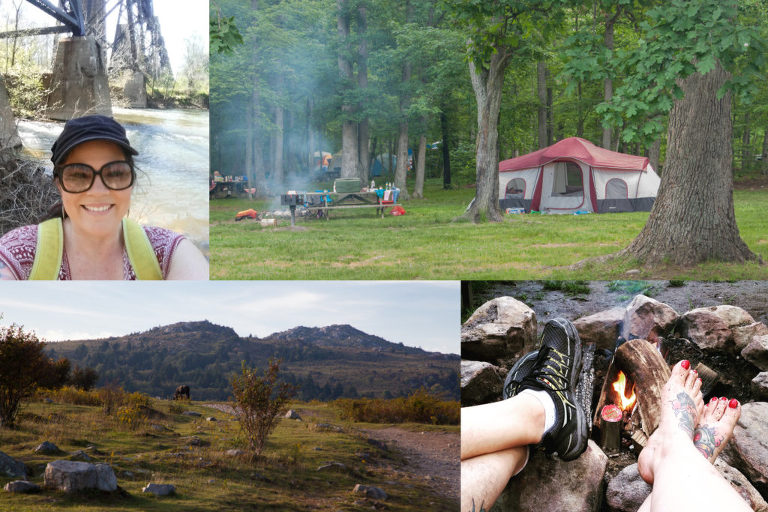 And did I mention waterfalls? I'm on a mission to see all of the waterfalls in VA. We hike any weekend that the weather allows it. No I am not hearty enough to hike in the rain or snow.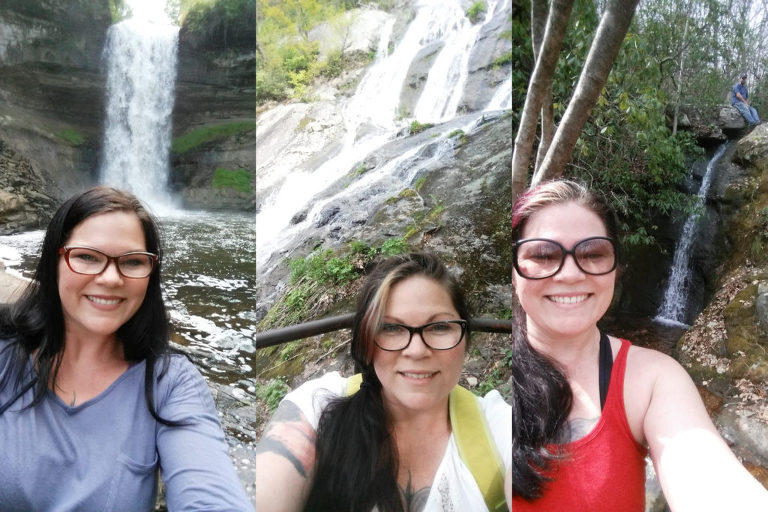 I occasionally get on the other side of the lens so I can see just how much work I make you guys do for your session. I try to behave and do what my photographer says but mostly I'm a sassy brat. Then again, it wouldn't be me if I took myself to seriously. But really I do try to have my own portraits made at least every couple of years so I can remember what I'm asking of you guys. It's funny how nervous I get. You'd think I'd know exactly what to do on the other side but alas I'm human too. I still get insecure and I still worry that I'm not going to like how I look in pictures. PS my friend Linda at Awesome Sauce Photography did these and I LOVE THEM. Even the ones of me being….well being me.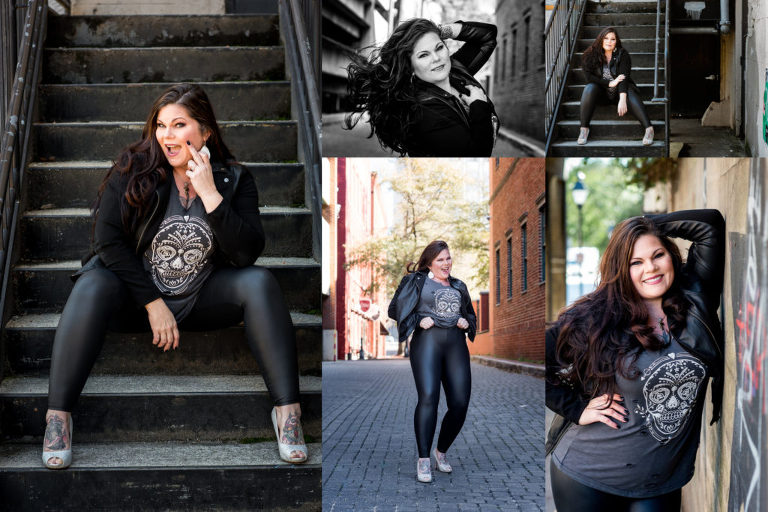 I get asked quite often why I shoot boudoir and not much else (really I do high school senior portraits and head shots too but boudoir is my primary focus). Honestly I do it to feel good. I get such a boost out of taking another woman from a place where she is trying to gain back some of her self esteem and pushing her past her limiting thoughts. I gain from it too. Maybe even just as much as she does. I spend a lot of time looking at pictures online and in magazines. I'll be honest, though we've made some progress in the body diversity shown in advertising, TV  and movies, it's not enough. We are still having a one size fits all approach to beauty shoved down our throats and people digest that. We are fed it so often we believe it's still true. We believe we aren't worthy of love if we don't fit the mold.  I work with my clients to help them see that they, in point of fact, are just fine, right now. Right as you are today. When I get to help another woman make that break through it helps me look in the mirror and say, hey guess what, all that shit you've shared with your clients, those nuggets of wisdom, bits of love, encouragement and boosting her up, that shit applies to you too self. So I guess at the end of the day I do it because I selfishly want to feel beautiful too and when I see you all owning your beauty then I'm allowed to own mine too. Now I know full well I don't need your permission or approval to see myself as gorgeous but man there is safety in numbers and knowing you are not alone feels so dam good. When you rise, I rise and we are stronger together. We are living in an amazing time I think. We are on the brink of allowing people to just fucking be. It's exciting to me. So yeah, that's why I do what I do.
Let's not be strangers go request to join the studio's Facebook VIP group and join in the conversations over there.
Want more info on how a boudoir photography session works? Email me through the contact page and let's chat!