A couples Richmond Boudoir experience is a photography session unlike any other you've likely done. It's such an intimate way to express your connection with your partner. I am always fascinated by human connection and the ways we express love for our partners. I love seeing people in love. It is such a feel good experience.
Keep scrolling to read K and D's interview.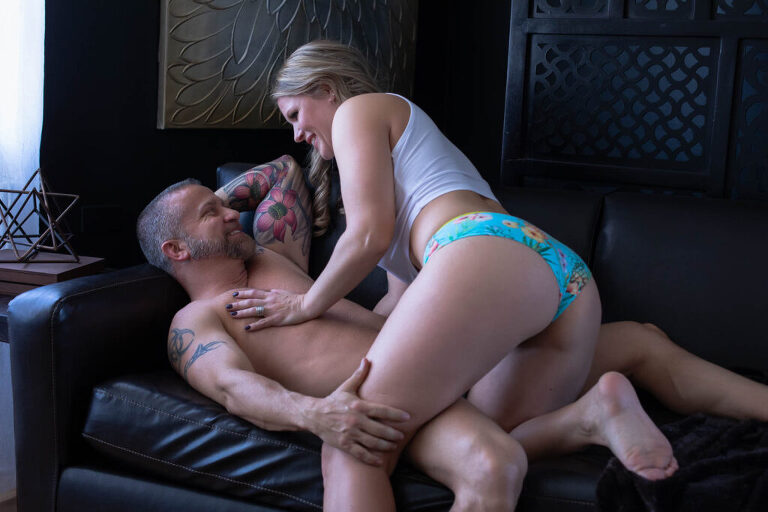 Q: What prompted you to do a couples boudoir session? ​
A: To be honest, I entered your model for a day contest hoping you'd pick my application. When I received the email from you saying "I want you" I was so excited and knew immediately that I wanted to do a couples session. I told my husband about it and he was ALL in. It turned out that our 12th anniversary was right around the corner so we did it as a gift to ourselves.

Q: Why did you select me to be your photographer? 
A: Because you are AWESOME! A friend of mine invited me to your private FB group a while ago and I quietly stalked the page thinking WOW this is incredible. The work you do is amazing.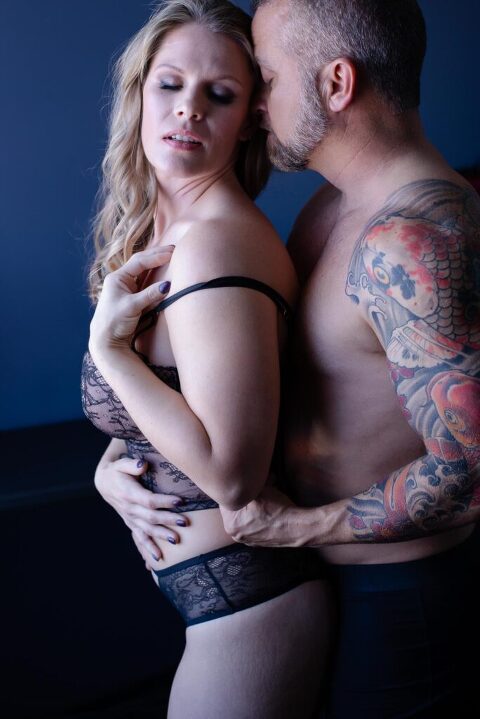 Q: What were you guys most nervous about coming into the session? ​
A: Ummmm…a little bit of everything for me. D was good to go. But I don't know how to be sexy. I don't how to make my face do sexy lips. What do I do with my hands?! How it the world can I make these saggy boobs look hot?! 

Q: What was something you both did to calm your nerves before your big day? ​D just woke up calm, lol!
A: We had an hour long car ride to get to you so we jammed to some music and talked about our outfits and everyday stuff. D has a way of making me feel comfortable. He usually is the calm to my storm…other times he is my storm, lol!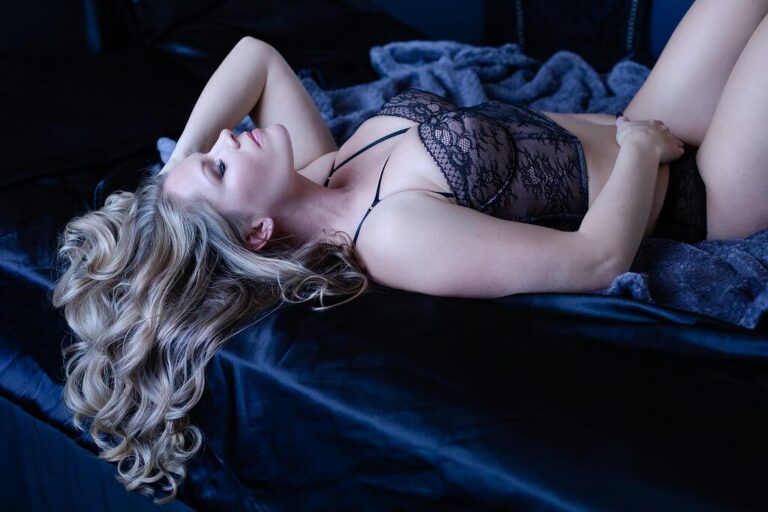 SERIOUSLY like a sexy hot momma! 
Q: How did you feel when you left the studio the day of your session? 
A: ​Like a model! SERIOUSLY like a sexy hot momma! 

Q: What is the best thing you took away from your session? ​
A: That I don't have to be like everyone else. I don't have to look how they look. I am sexy even though I've had 6 kids and my boobs hang low and I have stretch marks. My husband likes to tell me that my stretch marks are "beauty" marks. It's hard to believe him sometimes but it's true. This body of mine made 6 beautiful babies…3 of my own and 3 surrogates. Some days are harder than others but I have to give myself a little break and not be so hard on myself.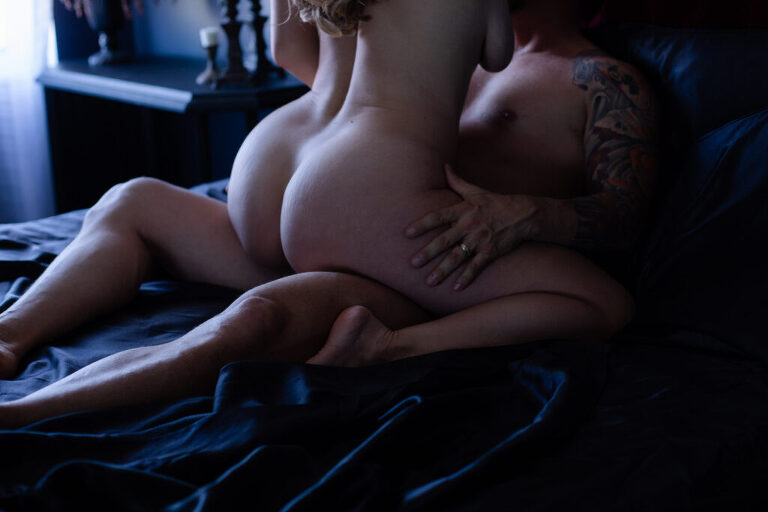 Q: What did I do for/with you that was most helpful? ​
A: You made us feel super comfortable and you were easy to talk to.  
Q: What could I have done better? ​
A: Ummmm maybe more outfit changes.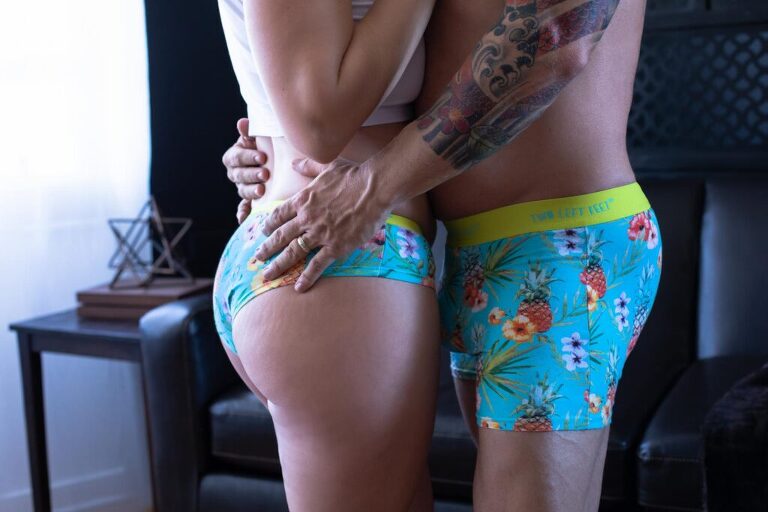 Q: Which pieces of lingerie where your favorites and where did you find it? ​A: Our matching undies. We actually found them at a campground in their souvenir shop. They are from https://twoleftfeetco.com/.

Q: What would you say to another couple who was considering doing a session with me?  
A: BOOK YOUR SESSION NOW! Seriously we had so much fun! We will being doing another session at some point.  
Are you ready to learn more about having a couples Richmond Boudoir experience of your own? Email me today!
Want to know more about doing your own solo session? Check out this post from the lovely Miss T. https://richmondboudoirphotography.com/the-most-liberating-and-confidence-boosting-thing-ive-ever-done/