When you have a client use the words "so much confidence" in describing what they'd say to another woman about doing a session you can't help but get excited. I love hearing that women I work with walk away from their session feeling more confident. It's one of the best things I can hear as a boudoir photographer. My RVA ladies are the absolute best and I love working with you all. I can not wait to return to the studio and get back to creating magic with all of you.
I'll let Miss A do the rest of the talking from here. Keep reading for her session interview.
"I wanted to build my confidence back up"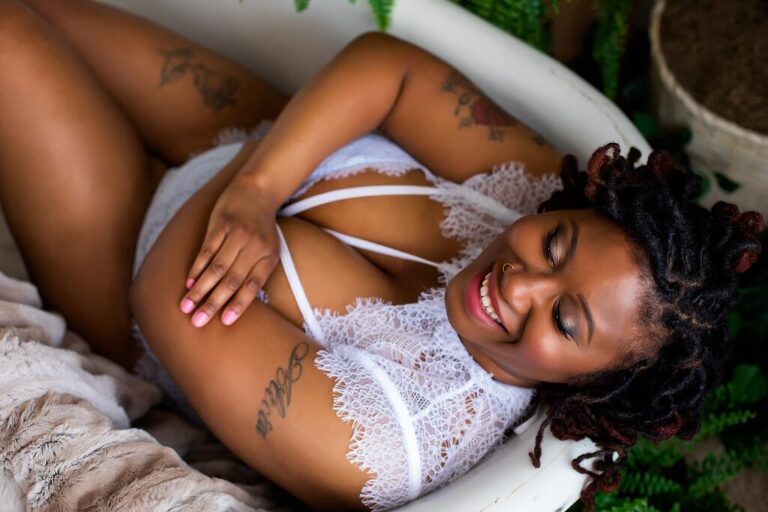 Miss A's Q & A
Q: What prompted you to do a boudoir session?
A: Being a mother, nurse, and baker, I wanted to have the sense of feeling like "I still got it", and also i wanted to build my confidence back up like it used to be.

Q: Why did you select me to be your photographer? 
A: I selected you because after a couple months of following the VIP group on facebook and reading through the website I could tell that you were a great person and you make women feel the sense of confidence again.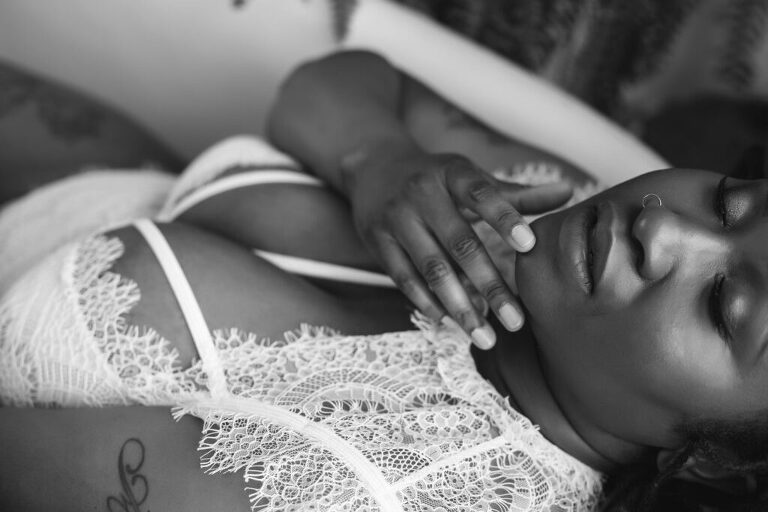 Q: What were you most nervous about coming into the session?
A: I was nervous about everything, and also nervous about my big photo reveal!

Q: What was something you did to calm your nerves before your big day?
A: I went through your website several times the day before and watched your live videos. That calmed my nerves because it showed what i had to look forward too, of course I was excited afterwards!

Q: How did you feel when you left the studio the day of your session?
A: I felt like I was the most confident woman in the world, even days after i was still feeling amazing.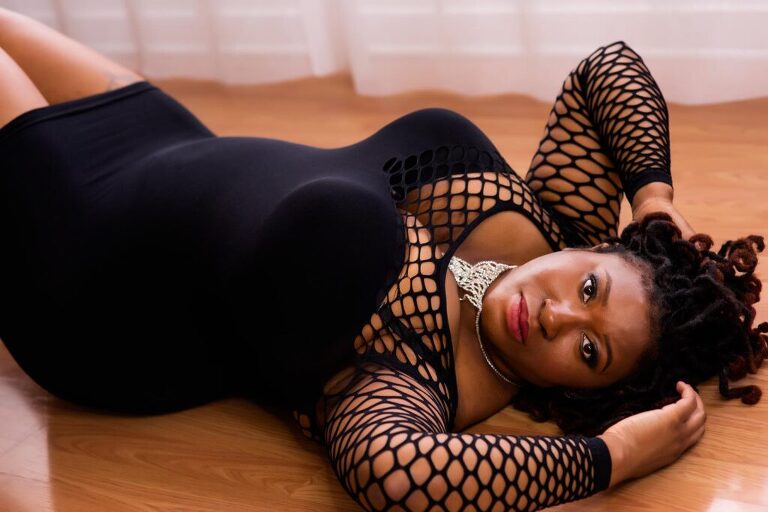 Q: What is the best thing you took away from your session?
A: No matter what body type, scars, or size you are..you're beautiful.

Q: What did I do for/with you that was most helpful?  
A: You coached me through everything from poses, to where to put my hands. That was really helpful because I went in clueless of what to do.
Q: What could I have done better?
A: Nothing, everything was perfect.
Q: What would you say to another woman who was considering doing a session with me? 
A: Please do this session with Ginger, she makes you feel so comfortable even if its from a general conversation. She gives women so much confidence during and after the session. My photo reveal I was so nervous, but i just wanted to purchase everything!! You ladies will love it, it's an amazing experience. Ginger is awesome!!
Wardrobe details!

Which pieces of lingerie where your favorites and where did you find it? Both if my pieces I loved, the black fishnet dress and the baby blue lace. I found both pieces at Taboo on West Broad Street.
Learn more about what a boudoir photography session is in this post.
Richmond Boudoir is located in Richmond Virginia and happily serves clients from all over. Fredericksburg, Williamsburg, Charlotesville, Virginia Beach, Hampton, DC., Northern Virginia and beyond our great state.