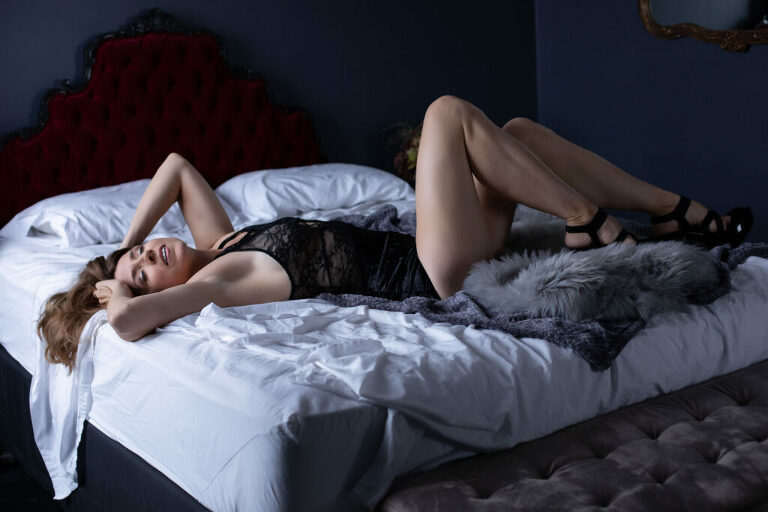 A boudoir photo shoot is a unique opportunity to reclaim your sensuality. You'll get more than just pretty pictures, or a special gift for your lover. You'll be connecting with YOU! Therefor every woman has her own personal motivation behind why she wants to be photographed in this style. Boudoir photo shoots can help you see yourself in a more positive light. They can help you reconnect with the sensual side of yourself. That side that has perhaps been buried because of low self image, or life challenges. You make the photo session meaningful in your own way. That's one of the things that makes boudoir photography so wonderful and unique. It's an empowering experience for many women. So many of my clients tell me how they left the session feeling ready to tackle anything that came their way. They had a new view of their own worth and power.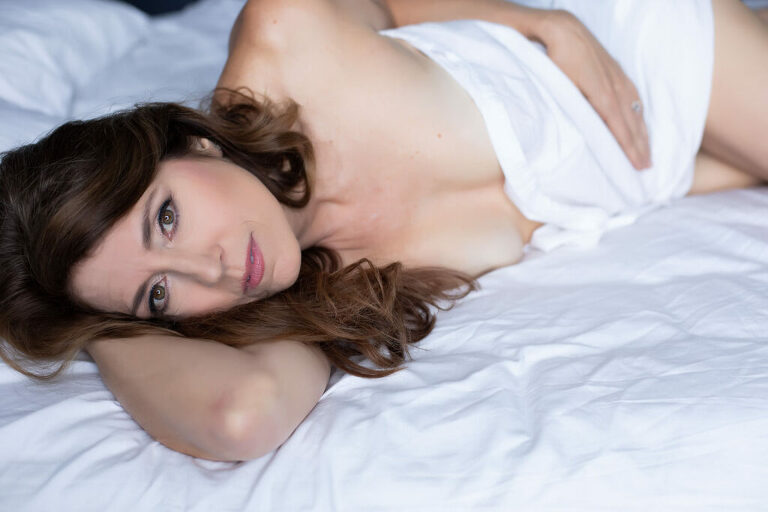 Well technically…
The technical what is a boudoir photo shoot question is more along these lines. Boudoir photography is a style of photography in which the photographer works to capture the subject expressing themselves in a sensual, sexual, sometimes provocative way. The setting is generally a bedroom or other intimate space. Often the subject is in lingerie. And that's about as technical as I get. It's creating images where you feel sexy, attractive, sensual, powerful and GOOD. There is so much value in just simply feeling good. I want to help you feel good!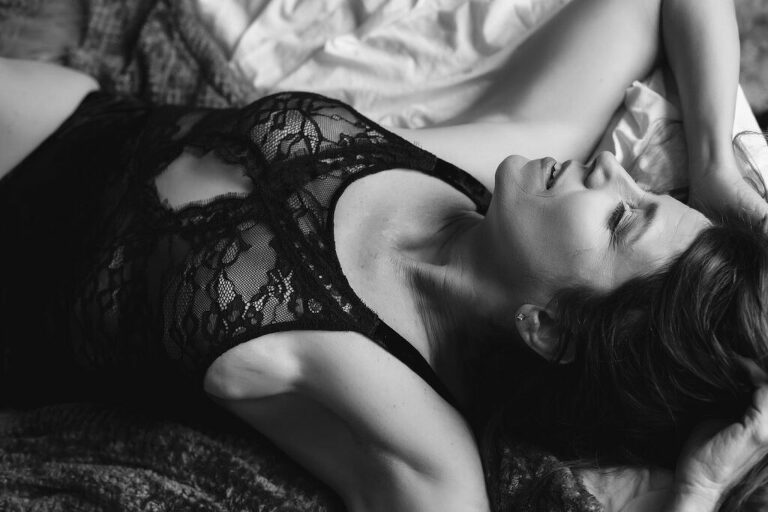 It's my wish to make sure I am serving each client in a way she deems valuable. In order to achieve that goal I want to listen to your wishes and desires for your images. Then I'll strive to craft a session that creates images you are excited to have. Images that make you say "WOW is that really me?" or "I haven't loved a picture of me until now" and finally "I can't wait to hang these on my wall". Those are the things that get me excited to go to work. Having the opportunity to change your view to something positive and confident. Now that's what makes me love my job.
The next time you find yourself asking What is a boudoir photo shoot, perhaps a good question to also ask would be, how would I benefit from a boudoir session? Then when you are ready simply reach out and contact me and we'll start chatting about how I can help you see yourself differently.
Join my community!
Be sure to join my Facebook VIP group too. It's a great place to ask questions and get answers from women who have worked with me.
Want to read more on how to prepare for your boudoir session with me then Click here for some styling tips.