I love when women hit a milestone birthday and want to have a boudoir photography experience as a celebration of getting ready to turn 40, or 30 or 60 or hell even 25. Celebrating yourself at various stages in life is important no matter how you chose to do it. I am very biased and think that celebrating your own unique beauty along the was is a fabulous way to do so. Read on to see what Miss C has to say too.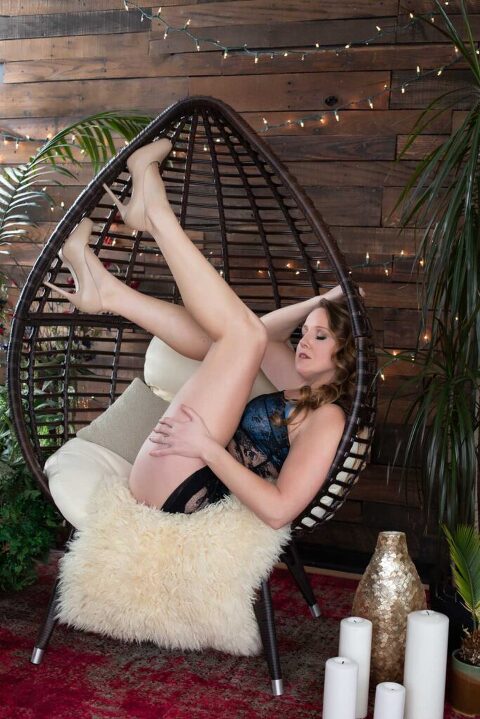 Q: What prompted you to do a boudoir session? 
A: I have always wanted to do a boudoir photo shoot but never had the nerve. After seeing my friend's photos that you took, I decided it was time to push myself out of my comfort zone. I was so excited when I was chosen to be a "Model for a day". I've worked really hard trying to get into shape after having four kids. I looked at this as a celebration of getting ready to turn 40 and also celebrating how far I have come not only physically but mentally too.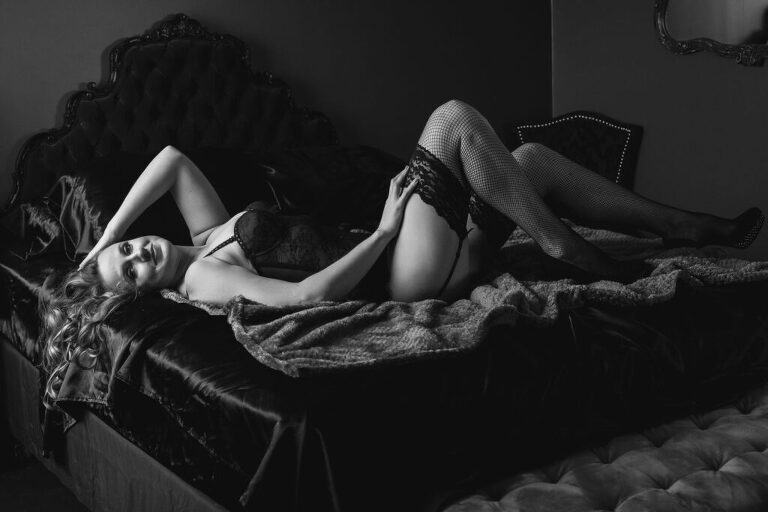 Q: What is the best thing you took away from your session?  
A: That I shouldn't be so hard on myself. You captured a side of me that I have never seen and made me feel so sexy and confident.  
Q: What would you say to another woman who was considering doing a session with me?
A: If you're on the fence about doing a session, just do it! You won't regret it! Ginger is so helpful and makes you feel comfortable and beautiful. You will absolutely love your photos!
Shopping info:
Miss C got her white and blue outfits from Shein https://us.shein.com/ Check them out. They've got a great assortment of styles and sizes. Be sure you triple check the sizing though as they vary greatly on that website.
Have you wanted to learn more about a boudoir photography experience with Richmond Boudoir? Read more here: https://richmondboudoirphotography.com/what-is-a-boudoir-photo-shoot/
Still have questions? Email me to start a conversation about what a boudoir session could mean for you. ginger@422studio.com